Ghostbusters: Afterlife's Celeste O'Connor On Wanting To Do More Supernatural Films - Exclusive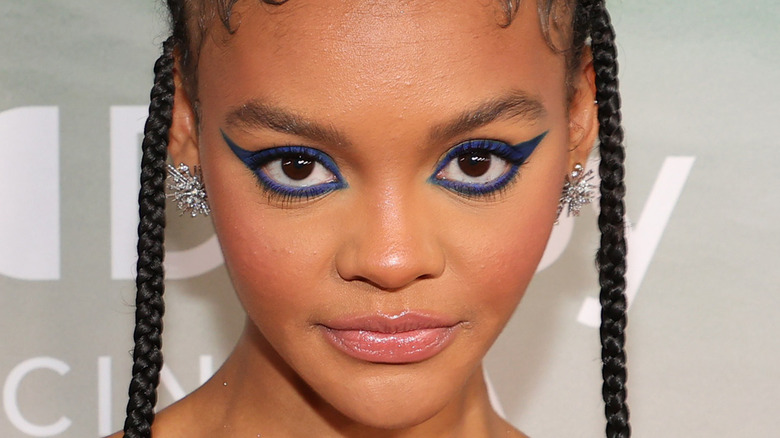 Theo Wargo/Getty Images
There's a reason we've been seeing "Ghostbusters: Afterlife" star Celeste O'Connor in supernatural movies. When it comes time to search for a new role, the actor is "definitely drawn to fantasy and sci-fi," they said during an exclusive interview with The List.
We certainly can't disagree. From the genre's thought-provoking concepts to the thrill of the unknown, there's something so satisfying about watching supernatural movies. 
"I think that it allows us to explore our imaginations and explore different types of things that are possible for ourselves and each other," O'Connor said. The storylines always have an interesting explanation for all the unanswered questions we have about the universe, too.
After starring in "Ghostbusters: Afterlife" and their newest film, "The In Between," O'Connor has come to one conclusion. "I definitely think spirits exist," the actor said. "I don't know where they are. I've never come into contact with them, but I'm sure they're out there."
O'Connor has also learned something else: They want to continue being a part of supernatural films.
Celeste O'Connor wants to do more of their own stunts
Whether they take place out of this world or right down the street, supernatural movies take us on an adventure every time we sit down to watch. 
"I really love the physicality of these kinds of stories where there is an adventure," Celeste O'Connor told The List. "There is action."
Where there's action, you can expect death-defying stunts, too. "Getting to do my own stunts and those kinds of things, I get really excited about," O'Connor said. 
The star can even be seen doing a lot of their own stunts in their recent supernatural flick "Freaky," starring Vince Vaughn.
Acting in a supernatural movie is a completely different experience than a comedy or a drama, and it's one that O'Connor wants to continue to be a part of again and again — and we can't wait to watch.
"The In Between" starring Celeste O'Connor is available to stream now exclusively on Paramount+.