The Strange Reason Doris Day Got Her Birthday Wrong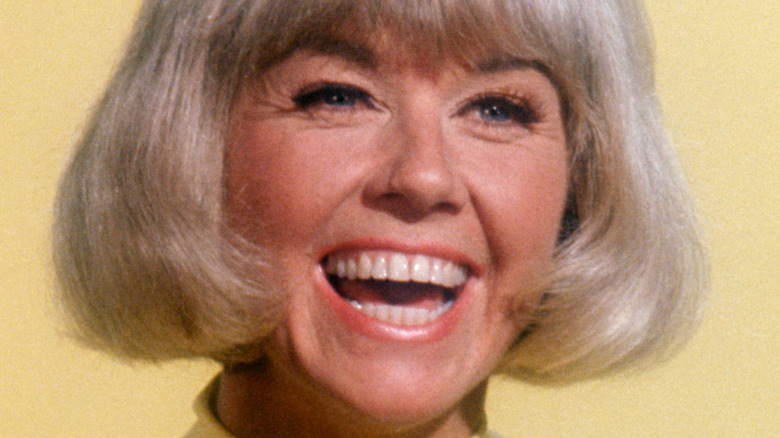 Martin Mills/Getty Images
Before there was Betty White — or, sort of at the same time that there was Betty White — there was Doris Day. Day was a singer and actress who passed away at the age of 97 in 2019 (via New York Times). Similar to White, Day was known for her good-girl image and love of animals.
Day starred in popular films like "Calamity Jane," "The Pajama Game," and "Love Me Or Leave Me," but is perhaps best known for singing the classic hit "Que Sera Sera" in the 1956 film "The Man Who Knew Too Much" (via TCM). Although Day was wildly successful throughout the 1950s and '60s, when her third husband, Martin Melcher, passed away in 1968, his death left her broke and destitute. Melcher and his lawyer had lost $20 million of Day's money, leaving her $500,000 in debt.
So, what did Day do? She began "The Doris Day Show," and its five-season run helped revive her career and brought her back from financial ruin. Additionally, Day successfully sued her husband's lawyer to the tune of $22 million — and even though she didn't receive that level of compensation, an insurance company awarded her with at least some of what she was owed (via The New York Times).
There's no doubt that Day lived a long, extraordinary life — and it turns out that it was even longer than she originally thought.
Day's birthday surprise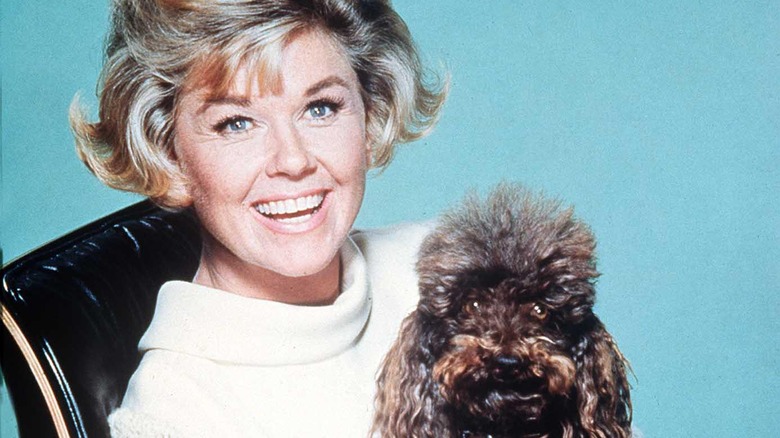 Avalon/Getty Images
Doris Day certainly overcame a number of challenges throughout her lifetime, including a husband who stole money from her, but she survived despite all the challenges that came her way. According to People, one of the lesser challenges the actress faced was the discovery that she spent her whole life believing she was two years younger than she actually was. AP News made the discovery on Day's behalf, in advance of what she thought was her 93rd birthday — but, in fact, it turned out to be her 95th.
"There has long been speculation and rumors about Doris' age and we get this question a lot, looks like we finally have the answer," Day's spokesperson said at the time (via AP News). "The story I have heard the most is that at one point Doris was up for a role when quite young and her age may have been miswritten on the audition form. We don't know if that's correct, but if so it could've simply stuck for all these years." However, Day didn't let this revelation throw her for a loop.
"I've always said that age is just a number and I have never paid much attention to birthdays, but it's great to finally know how old I really am!" Day said. Day had never been one for birthdays, but was thrilled to use the opportunity and attention to help raise awareness for the Doris Day Animal Foundation (via AP News).