Zendaya's New Wax Figure Has Produced Some Very Strong Opinions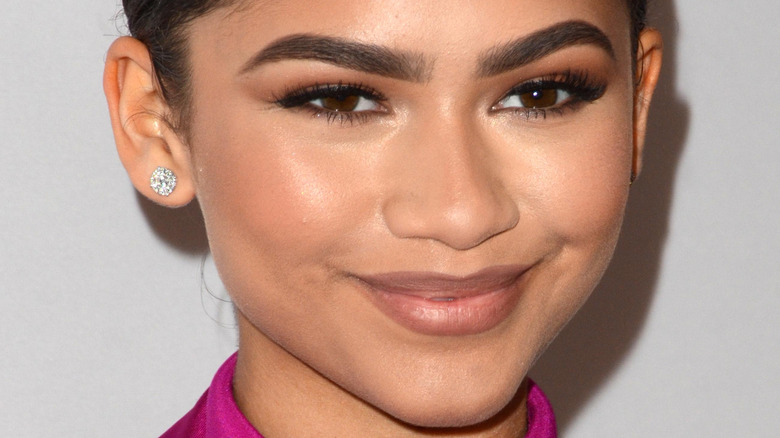 Kathy Hutchins/Shutterstock
Zendaya is the beloved star of the HBO Max show "Euphoria," which shows her gritty struggle with drug addiction. Viewers typically see the star makeup free with her long hair unbrushed or under a hoodie, rawly portraying her life as a teen living on the edge, often on the streets of her Southern California town.
Perhaps the way we are accustomed to Zendaya appearing on screen is partially responsible for the internet's reaction to the jolting juxtaposition of her buttoned-up wax figure that was recently added to Madame Tussaud's Museum (via E! Online). The London landmark chose to dress the star's likeness in a hot pink suit, with her hair slicked back, which pays homage to a red carpet look Zendaya wore in 2016.
Some fans are impressed with the wax figure, while others find it almost offensive. Not surprisingly, Twitter sounded off on both sides of the aisle with extremely strong opinions about their idol's figurine.
"That wax figure looks almost exactly like zendaya idk what y'all are talking about," asserted one supporter. But someone else was not impressed, commenting, "Why does Zendaya's wax figure look like a flight attendant?"
More people weigh in on Zendaya's wax figure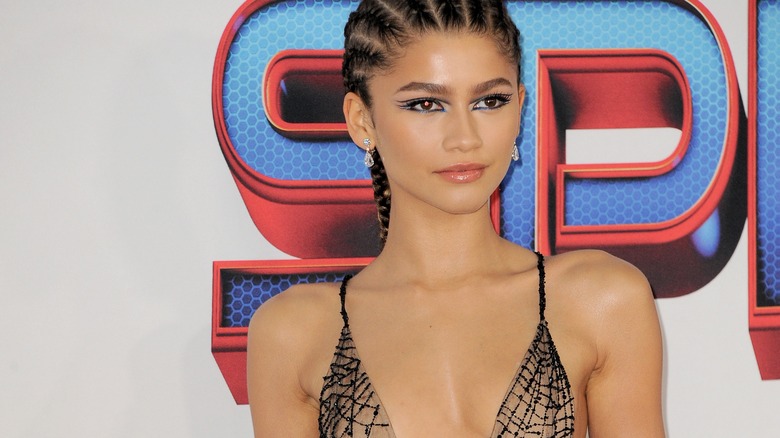 Tinseltown/Shutterstock
At time of writing, the "Euphoria" star, whose fashion sense is also widely admired, had not expressed her opinion about the wax figure publicly. But her fans were more than willing to declare their feelings about Madame Tussaud's installation via Twitter.
"The wax version of Zendaya looks like she wants to speak to the manager," joked one person. "I love Zendaya but her wax figure at Tussaud's look like a tan Kylie Jenner," tweeted someone else. "Can we all just agree that wax figures are creepy as hell?" asked another Twitter user not impressed with the likeness.
Others disagreed, with one person tweeting, "But it does look like her tho." And another Twitter user declared support for the result, commenting in part, "Literally no wax figure is 100% perfect. Like i thought Zendaya's was AMAZING considering like..... humans made this??? From scratch??"
Ultimately, no matter their take, it seems as though least fans don't think Zendaya's wax figure is as bad as Beyoncé's (via Cosmopolitan).