The Biggest Differences Between Law & Order And Law & Order: SVU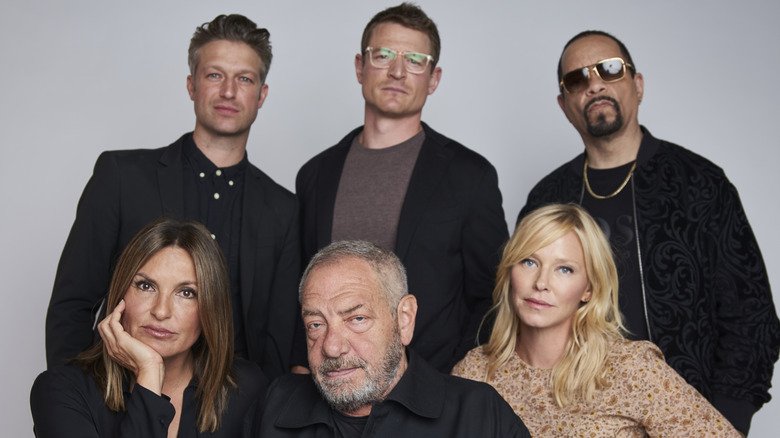 Matt Doyle/Getty Images
It's hard to imagine a time before Dick Wolf, executive producer and creator of the "Law & Order" and "One Chicago" franchises, dominated the television airwaves — after all, "Law & Order: SVU" is currently in its 23rd season, and its predecessor, "Law & Order" aired for 20 seasons of its own (via Us Weekly).
In addition to "Law & Order: SVU", the "Law & Order" franchise has spurred an incredible number of spinoffs, including "Law & Order: Los Angeles," "Law & Order: Criminal Intent", "Law & Order: Trial By Jury", "Law & Order: True Crime", and more recently, "Law & Order: Organized Crime".
And now, more than 12 years after its cancellation by NBC, "Law & Order" is getting the revival treatment, something Wolf says he has long hoped for.
"There are very few things in life that are literally dreams come true. This is mine," Wolf said in a statement.
On board for the show thus far are "Law & Order" vets like Anthony Anderson and the OG district attorney, Sam Waterston as Jack McCoy. Newcomers include the likes of Jeffrey Donovan and Hugh Dancy.
But "SVU" diehards don't have to worry about any potential overlap in material or feeling too fatigued from one show to watch the other — "Law & Order" and its offshoot "SVU" are two pretty different shows.
How SVU veers from Law & Order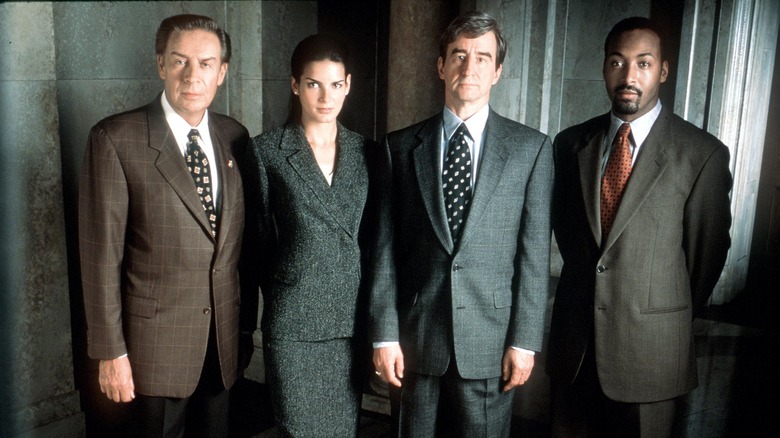 Getty Images/Getty Images
There's no denying that "SVU" shares DNA with "Law & Order." Even its notorious intro, wherein the narrator intones, "In the criminal justice system, sexually based offenses are considered especially heinous. In New York City, the dedicated detectives who investigate these vicious felonies are members of an elite squad known as the Special Victims Unit. These are their stories," shares verbiage with the "Law & Order" intro on which it's based.
Part of what makes "Law & Order" so appealing is that it tackles a case from beginning to end: As promised by its own intro, police investigate crime, while district attorneys prosecute offenders. On "Law & Order: SVU," however, it's not a guarantee that audiences will see a case through to its conclusion — it happens often, but not always.
"SVU" also, per its title, focuses specifically on sex crimes, and crimes committed against our most vulnerable populations, like children and the elderly. "Law & Order," on the other hand, features a wider range and type of crimes.
"Law & Order" returns to broadcast at a very different time for television than 2010. In addition to the ongoing streaming wars, per The Ringer, audiences have more true crime options than ever. How and if "Law & Order" continues to evolve to meet this new landscape, fans will just have to wait and see.