Euphoria's Hunter Schafer And Dominic Fike Are Dating And Fans Are Here For It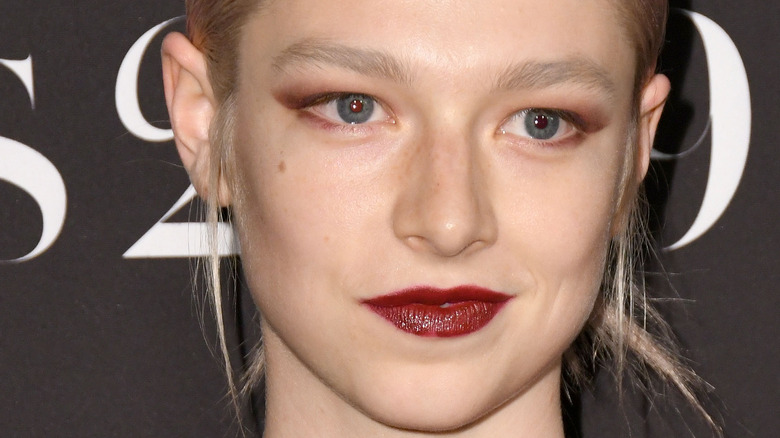 Quinn Jeffrey/Shutterstock
"Euphoria" season 2 features some very difficult-to-watch storylines, like Rue's ongoing battle with drug addiction. But one bright spot on the HBO Max drama is the relationship between Jules and newcomer Elliot. The high schoolers meet through Rue, played by the incomparable Zendaya, and immediately become friends who bond over the difficulties of being in Rue's life.
Spoiler alert! Soon Jules, portrayed by Hunter Schafer, and Elliot, Dominic Fike, become more than friends on the show. And it seems real life is imitating art as it has been confirmed that the two stars are also dating off-screen.
As The Sun reports, Schafer and Fike were first photographed holding hands in January. Just this week, Fike shared a photo of the couple locking lips to his Instagram Stories. A caption to the sweet share indicated the stars were celebrating their birthdays, which are just a day apart according to Page Six.
Twitter soon exploded with excitement over the new couple going Instagram official with their romance.
Fans are in love with Hunter Schafer and Dominic Fike being in love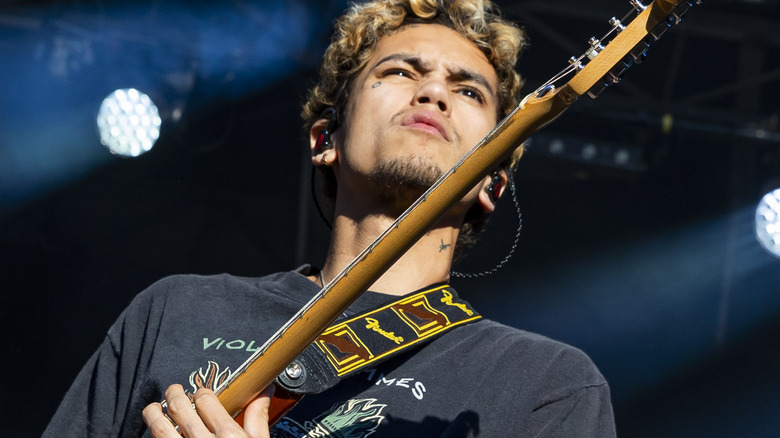 Scott Legato/Getty Images
"DOMINIC FIKE AND HUNTER SCHAFER BEST THING TO HAPPEN TO 2022," commented one exuberant fan on Twitter upon seeing the duo's PDA on social media. "Hunter schafer is dating dominic fike to make me jealous i cant breathe," joked someone else in reaction to the news that the "Euphoria" actors were together in real life.
A Twitter user by the name of Kevin Abstract also shared video footage of Schafer and Fike at the birthday celebration. In the clip, we see a dessert featuring a pyrotechnic display wowing the duo. It also looks like Fike lets Schafer sample some whipped cream off of his finger.
"THEY ARE LITERALLY SO CUTEE," commented one fan of the couple. "Thank u for blessing us with this content," declared someone else. "So happy for them," another person tweeted in response to the video.
Meanwhile, Schafer appeared to share a clip of the same birthday dinner to her Instagram Stories.