Who Is Al Michaels' Wife, Linda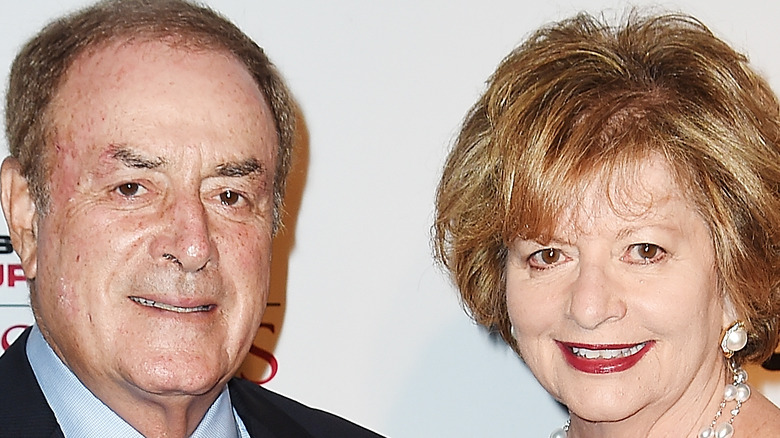 Nicholas Hunt/Getty Images
Sports fans from all genres know Al Michaels not just by his name, but by his voice, too. The broadcaster is the voice behind NBC's "Sunday Night Football" and according to NBC Sports, this year's Super Bowl will give Michaels the record for the commentator with the most Super Bowls under his belt. However, he isn't just a football guy. According to Sports Broadcasting Hall of Fame, Michaels has also covered eight World Series games, two NBA finals, and three Stanley Cup Finals in addition to over 400 NFL games.
Following this year's Super Bowl, Michaels' contract with NBC will officially be over. But, according to the New York Post, this does not mean that his career is over. While Michaels is unsure of where he will go next, he knows retirement is not yet in the cards. He recently told Bob Costas on "Back On The Record With Bob Costas" that "at this point in my life, I'm just living in the moment and just enjoying the hell out of this season in particular."
That season includes living life with his wife, Linda. But who is the sports star's wife?
Linda has been there from the start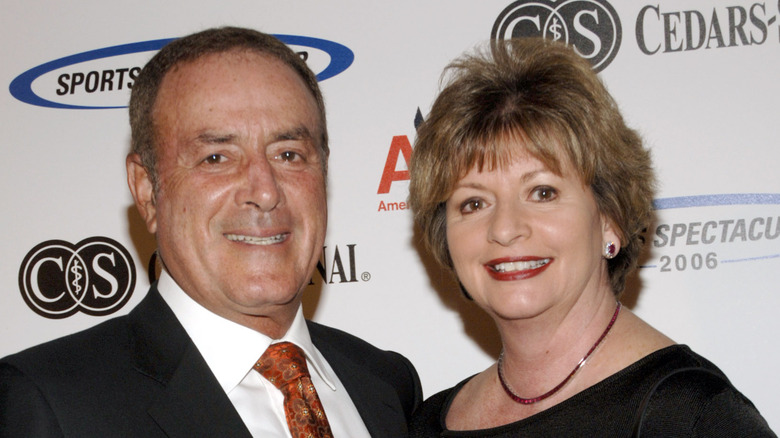 John M. Heller/Getty Images
Today, Al Michaels has made a true name for himself. According to Celebrity Net Worth, the sports commentator is worth $30 million and makes an annual salary of $6 million. His wife, Linda, who's full name is Linda Anne Stamaton, has been there through it all, even before Michaels became a household name. The pair met when they were just 15 years old and after working in television (they both worked for Chuck Barris on his game shows), they fell in love. In 1966, they married (via Heavy).
Linda is a sports fan herself. She is a big fan of the Los Angeles Kings hockey team and attended their first-ever game alongside her husband. The couple have two children, Jennifer and Steven, who have both followed their parents footsteps and gone on to work in television.
Today, the marriage between Al and Linda is stronger than ever. According to The Sun, Al told Sports Illustrated, "Linda and I met in the 10th grade so we have known each other since we were 15. She is the love of my life. She is just the greatest. That is the biggest piece of luck that ever came down the pike for me."