A Dozen Dr. Phil Employees Allege Nightmarish Workplace Culture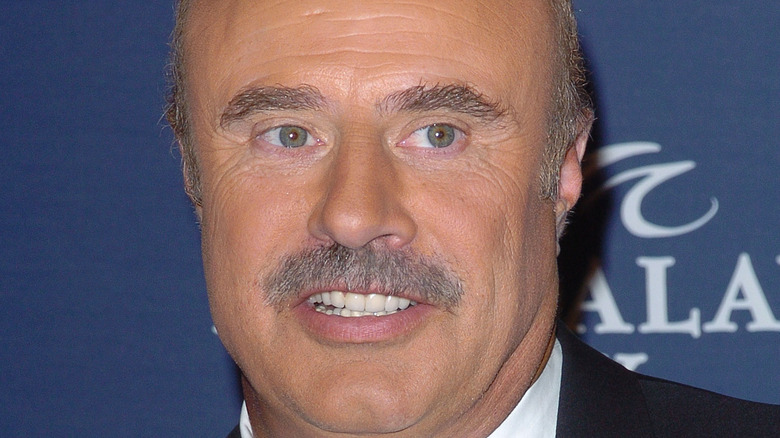 DFree/Shutterstock
After over 20 years on air, Dr. Phil McGraw's popular TV show has been associated with controversy more than once. According to CBS, "Dr. Phil" has been the number one daytime talk show for a decade. With over 3,000 episodes and 19,000 guests, the show has had a far-reaching impact on countless people.
While he is not currently a licensed therapist, Dr. Phil has a Ph.D. in psychology from the University of North Texas (per Biography). According to his official website, McGraw characterizes his show as "the most comprehensive forum on mental health issues in the history of television." He further states that his show's mission includes "stripping away the stigma too often associated with mental illness and the quest for help."
However, there have been past examples of Dr. Phil pushing things too far. On occasion, he has left guests feeling uncomfortable, including actor Shelley Duvall. According to USA Today, Todd Herzog, winner of "Survivor: China" was left alone in a dressing room with a bottle of vodka, despite the fact that he was appearing on the show to discuss his struggles with alcohol. After drinking the whole bottle, Herzog was offered a Xanax, a dangerous combination.
Even though McGraw's show is aimed at the pursuit of improving mental health, a recent report of the program's behind-the-scenes life presents dark allegations.
Yelling, name-calling, and other toxic behaviors off-screen on "Dr. Phil"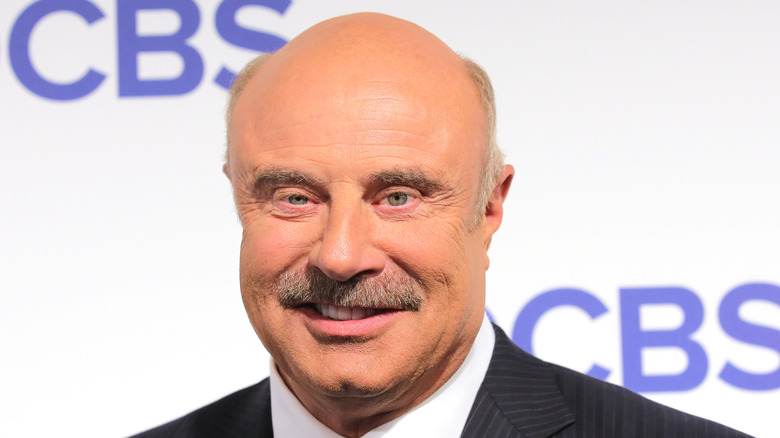 Jemal Countess/Getty Images
In a report released by BuzzFeed News, a dozen employees detailed comments of how working on "Dr. Phil" negatively impacted their mental health. One former employee discussed going into therapy after leaving the show to recover from the trauma of the experience.
The allegations of abuse in BuzzFeed's report center on high-ranking staff members, such as the show's executive producer, Carla Pennington. Dr. Phil is not connected to the allegations. The report details numerous instances where employees were screamed at, called names, and threatened with job loss. The show producers were described as "toxic" and one former employee said, "[Pennington] reprimanded me so severely that I couldn't breathe."
Besides employees, the report details the mistreatment and mocking of guests on the show, including allegations of racist comments towards them. One former staffer described a plot to prevent a guest from taking needed medication.
In addition, former employees detailed situations of being asked to manipulate guests to secure a booking on the show as well as having to ask guests uncomfortable personal questions about their mental health or sexual history. One former employee described the stories they were told to seek out as "just juicy enough for TV without being straight-up illegal."
Dr. Phil's legal team responds to the controversy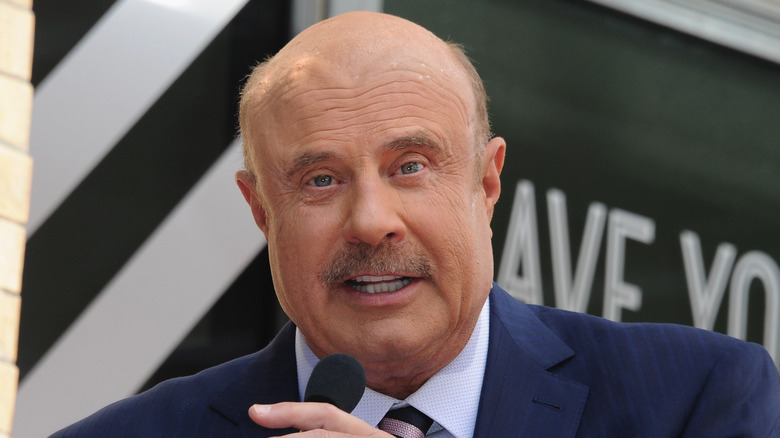 Albert L. Ortega/Getty Images
A spokesperson from "Dr. Phil" told Variety that BuzzFeed's story was "click-bait" as well as a "sensationalized and baseless article." The spokesperson went on to say that the show's "hard-working, diverse team of more than 200 proud staff, many of whom have been here for two decades, have sincerely and respectfully worked with thousands of appreciative guests."
H. Patrick Morris, Phil McGraw's attorney told E! News that "Dr. Phil focuses on content for the program and doesn't get involved in staff relations, but the staff at the program in no way use ethnic origin such as described."
According to the AV Club, Carla Pennington's attorney also issued a statement denying the allegations of BuzzFeed's report, claiming that the anonymous sources were used to "support their manufactured story."
Pennington's publicist also referred a group of seven current and former employees to BuzzFeed as evidence that the other group of employees' claims were false. Specifically, while the previous group described the show's control room as a "war zone" with screaming and cursing, this Pennington-referred second group described the control room as "intense" and the overall work environment as "supportive, collaborative, and professional."
Clearly, these two sets of experiences are very different. The employees who chose to speak out told BuzzFeed that their mission was to raise awareness and hopefully improve the treatment of employees on "Dr. Phil" now and in the future.