Will Philip Kiriakis Return To Days Of Our Lives?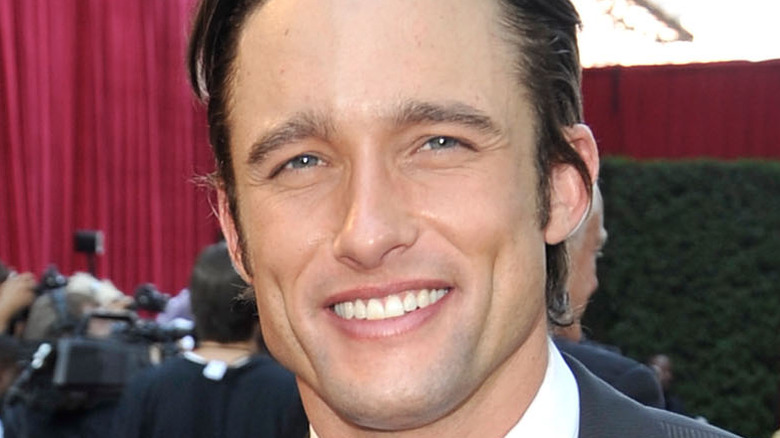 Kevin Winter/de/Getty Images
The character of Philip Kiriakis had auspicious beginnings on "Days of Our Lives." When his mother, Kate Roberts (Lauren Koslow), couldn't get pregnant with Victor Kiriakis' (John Aniston) baby, they decided to go the in vitro route, but Vivian Alamain (Louise Sorel) managed to steal their embryo and have it implanted in herself in a bid to win Victor from Kate. Although Vivian gave birth to Philip, he was raised by Victor and Kate, who eventually divorced.
While in high school, Philip fell for opera-singing Chloe Lane (Nadia Bjorlin), but frequently found that Brady Black (Eric Martsolf) was his competition. Although Philip also had a romance with Belle Black (Martha Madison), he always came in second to Shawn-Douglas Brady (Brandon Beemer) and about 20 years later, not much had changed for Philip. Played originally by Jay Kenneth Johnson from 1999 to 2002 and again from 2007 to 2011, Philip has come and gone from Salem for years, played by Kyle Brandt and John-Paul Lavosier, in between Johnson's stints. Johnson returned to the role in late 2020 with Philip once again in love with Chloe Lane (via Soaps In Depth).
Philip's latest Salem return left questions for Chloe and Brady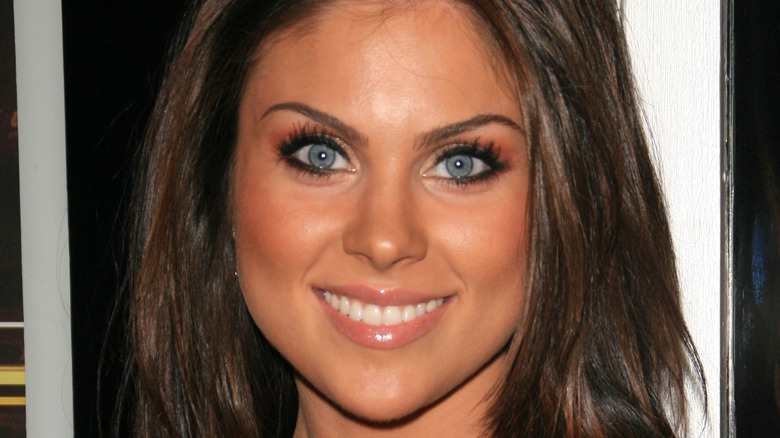 Joe Seer/Shutterstock
Although Philip's feelings for Chloe became a running theme through his "Days of Our Lives" life, those feelings took on new heights in 2021. Chloe had a decision to make when she fell for Brady once again, knowing she and Philip had agreed to give it another go. She finally chose Philip, but he couldn't handle the fact that Brady and Chloe worked together and constantly believed they were cheating on him behind his back. Belle tried to get her old flame to reign in his jealousy, but when Philip overheard Brady and Chloe discussing a romp on a conference room table, he assumed they were talking about themselves. However, Chloe was really telling Brady about Nicole Walker (Arianne Zucker) and Rafe Hernandez (Galen Gering) and what they did on that desk.
Believing he had firm proof that Chloe and Brady were having an affair behind his back, Philip did something uncharacteristic. He attacked Brady, knocked him out, made it look like he was drinking, and then Philip faked his own death, setting Brady up to take the fall for murder. Philip let his parents know he was alive and then skipped town, but will he return?
Philip's exit left the door wide open for a comeback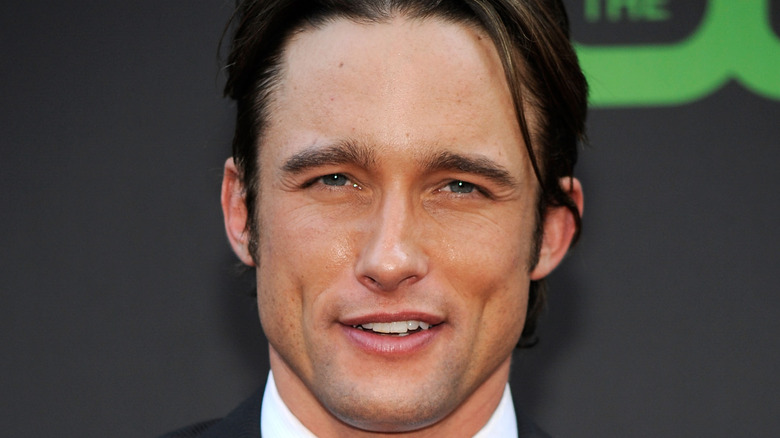 Frazer Harrison/Getty Images
When a soap character leaves a show but is not proven to be dead, there is always the possibility they may return. On "Days of Our Lives," characters are rotating on and off the canvas frequently. For example, Stacy Haiduk who plays both Kristen DiMera and Susan Banks, will leave the show for months at a time, but then pop up again when least expected. Actors Thaao Penghlis and Leann Hunley also come and go on a frequent basis as Tony and Anna DiMera.
With the way Philip left town with both the audience and his family knowing he was really alive, it's more than likely he will show up again as his storyline has not been resolved. As Soaps.com points out, Philip can't stay in hiding permanently and Brady and Chloe will want to know what really happened to him.