The Real Reason Freddie Prinze Jr. Says He Won't Do A Romcom With Sarah Michelle Gellar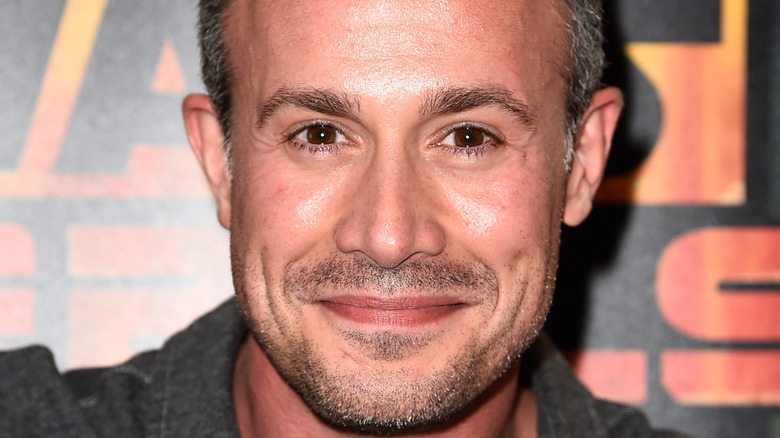 Frazer Harrison/Getty Images
While filming the 1997 horror "I Know What You Did Last Summer," Sarah Michelle Gellar and Freddie Prinze Jr. met for the first time. According to Us Weekly, the actors "instantly connected" and began dating soon after. It wasn't long till Gellar and Prinze were married, and by 2009 they'd had their first child. Fast forward 20 years, and the couple are still together and are raising two children — their daughter Charlotte and son Rocky.
And having met after being cast in "I Know What You Did Last Summer," the superstar couple have starred opposite each other in a few more since. Obviously their most iconic appearance together was the live-action "Scooby-Doo" movies in the early 2000s, where they played Fred and Daphne. But they've also worked together on voice-acting projects like "Happily N'Ever After," "Robot Chicken," and "Star Wars Rebels" (via Cheat Sheet). Gellar even made a cameo in the 1999 rom-com "She's All That" during the lunch scene (via YouTube), which also happened to star Matthew Lillard who would go on to play Shaggy in the "Scooby-Doo" franchise.
Freddie Prinze Jr. and Sarah Michelle Gellar haven't acted together in years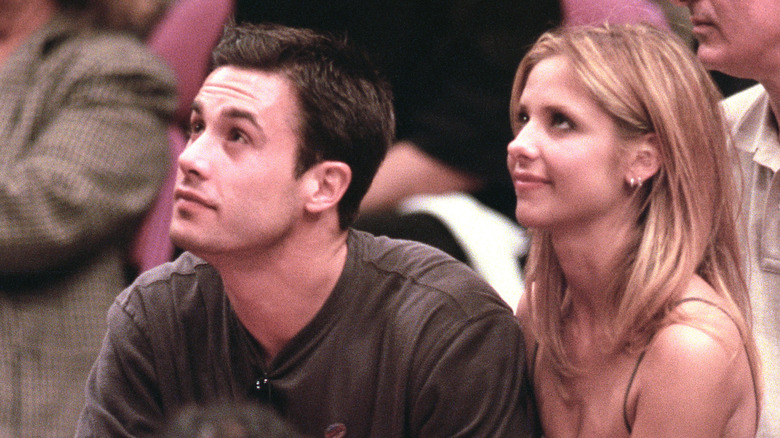 Kmazur/Getty Images
Since these projects, the pair haven't acted alongside each other since. Both have continued to flourish in their own careers of course, but there's actually a reason why they've decided not to work on any more films together.
As Freddie Prinze Jr. explained to Us Weekly, he doesn't find it that interesting to work together anymore. "Neither of us I felt thought it would be very interesting for us to be in a job together," the actor explained. "I don't think it's that exciting to watch two people struggle to be together when, you know, they're going home together at the end of the night."
And as the actor noted, if they were to star in another film it would most likely be a romantic comedy based on their history as actors. "So yeah, we never thought that was something that we would be that interested in because that's our life," he concluded, which is pretty understandable.