Here's How Tall Aisha Tyler Really Is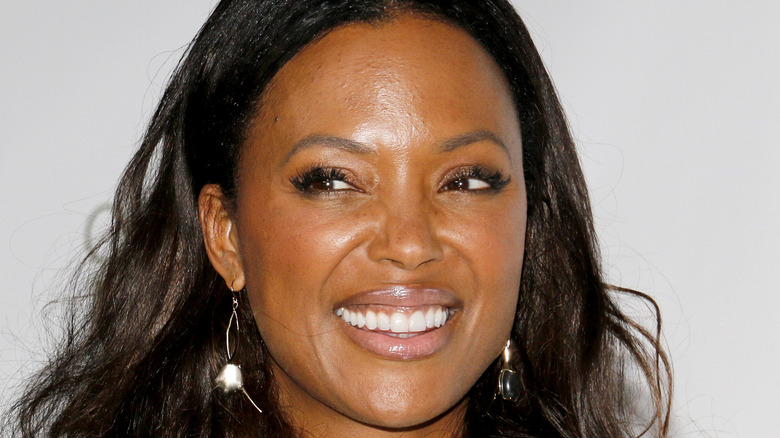 Tinseltown/Shutterstock
For fans of the improvisational show "Whose Line Is It Anyway?," they'll be very familiar with Aisha Tyler as its host. Tyler joined the show in 2013 following its revival on the CW, succeeding comedian Drew Carey who was the face of its ABC run (via Deadline). But that's not all Tyler is known for. Prior to her stint on "Whose Line Is It Anyway," the actress and comedian had starred in a multitude of big-name projects including "24" as Marianne Taylor, "CSI: Crime Scene Investigation" as Mia Dickerson, and "Ghost Whisperer" as Andrea Marino (via IMDb).
While hosting "Whose Line Is It Anyway," Tyler simultaneously starred in episodes of some of the biggest shows on television including "Glee," "Two and a Half Men," and "BoJack Horseman" before lending her talents to the likes of "Criminal Minds," "Archer," and "Fear the Walking Dead."
And in seeing that much of her on the small screen, you may be wondering how tall the actress actually is in real life. 
Aisha Tyler considered herself to be an outsider due to her height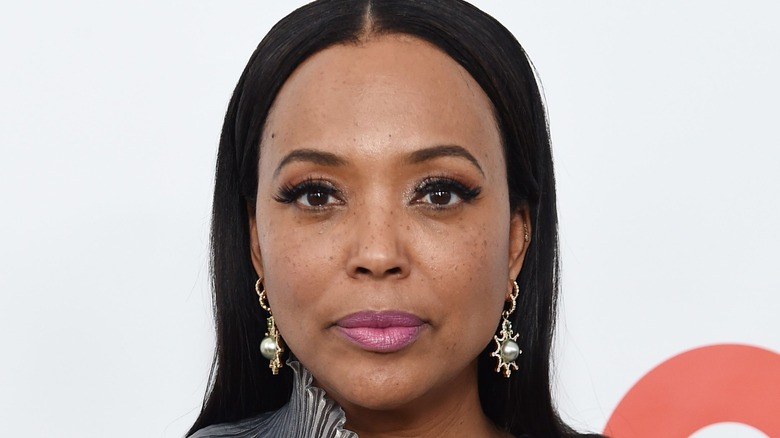 Jamie Mccarthy/Getty Images
According to Celeb Heights, Aisha Tyler is actually pretty tall measuring in at an estimated 5 foot 11 and a half inches — but in some interviews she's referred to herself as being six foot. Regardless of her specific height, it's been somewhat a point of contention in the past, even to the point that it made her feel like an outsider among her peers growing up. "People remark on my height [now] ... but I've been this tall since, I was like 5 foot 8 inches in the third grade," she told news site Take Two. 
"I'm just a giant from a very young age and I was also the only Black kid in my school," she continued, adding that she was "the only poor kid" and that she spent most of her childhood in an ashram due to her parents being transcendental meditation devotees.
But having those differences made her a "good observer," as she notes. "It makes you that kind of steamy, nose-pressed-against-the-glass kind of watching what people are doing," she continued. "But I'm also incredibly self-deprecating, which also comes from kind of being a little bit of a loner."