How The Feb 16 Full Moon Will Affect You If You're An Aquarius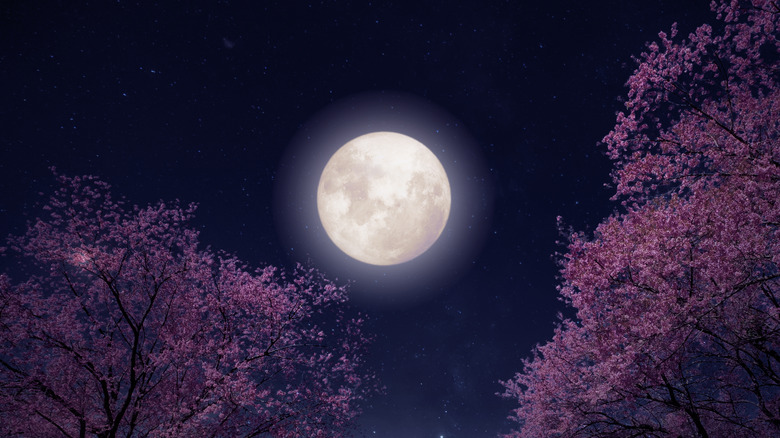 Jakkapan/Shutterstock
Well, now that everyone's made it out alive and on the other side of 2022's first Mercury retrograde, it is time to focus on the upcoming full moon. February 16, 2022 marks the second full moon of the year, and if your view is looking white and frosty this Snow Moon is appropriately timed. Named the Snow Moon by The Old Farmer's Almanac, February's full moon is aptly named due to it being the month where most places are likely to experience heavy snowfall. 
While new moons are all about renewal and fresh beginnings, a full moon offers the opportunity to release all that's been weighing you down. Goop suggests using the power of the full moon to recharge your crystals, and in a way the full moon does the same thing for people. If you're open to it, the light of the full moon can be a time to let go of what is no longer serving you. We're only two months into the new year, which means 2021 can still feel like it's lingering with us. Use this full moon to release what's held you back in the past year and allow yourself to turn a new leaf. Understanding what this full moon means for your exact zodiac sign is the first step to understanding how to utilize its full power. What does this full moon mean to an Aquarius?
It's time for Aquarians to embrace love with passion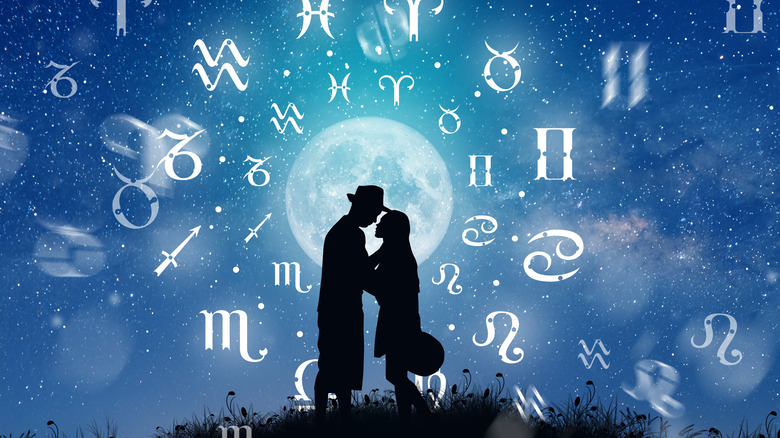 PeachShutterStock/Shutterstock
As an Aquarius (January 20 – February 18) this February 16 full moon comes right at the end of your season, and funny enough it also happens to be landing in Leo, your opposite sign. Coming off the high of your birthday, this time may feel even more renewing than the actual new year for you. Beginning the next phase of your life, it's a time for releasing any negativity or doubt you may have harbored last year and let go of what's holding you back from blooming into this new era. 
February is the month of love after all, so it's only appropriate that Bustle recommends Aquarians to focus on passion. Use this full moon to really put your heart and soul into any new relationship (or even friendship) you may be embarking upon. Aquarians get a bad rep for coming off cold, when really they're only protecting themselves. Women's Health suggests you push the envelope understanding and questioning your intimacy and attachment styles so that you can release any unhealthy coping mechanisms you may have adopted to protect yourself. This full moon is calling you to let go of those shackles, and dive headfirst and honestly into new relationships — if you give it your all, you leave no room for regret.