The Truth About The Feud Between Katie Couric And Martha Stewart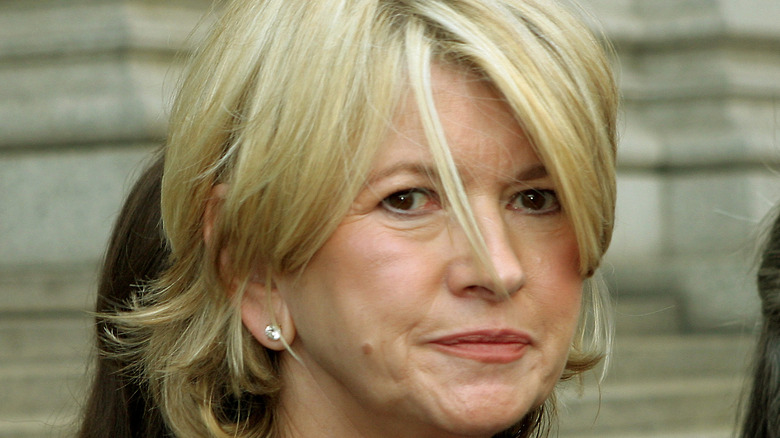 Everett Collection/Shutterstock
Martha Stewart's name is associated with good food, good household appliances, and her brief stint in prison. She is a writer, entrepreneur, and media personality who developed her catering business into a large corporation focused on home furnishing among other business ventures. According to Insider, in 2001, using insider information, she dumped ImClone Systems stocks right before they fell, and she faced charges of insider trading. For this, she was imprisoned for five months in a minimum security prison and five months of home detention.
Stewart has never shied away from speaking about her time in prison, stating that she wasn't bitter about it. "I was certainly stronger coming out," Stewart stated, via Newsweek. She even used her experience in prison as common ground to get along with Snoop Dogg, who served time in the '90s as well. The two are now good friends who even started a show together with their chemistry being great on and off set.
Although Stewart is happy to leave the past in the past, it hasn't stopped people from throwing jabs at her for spending time in jail. This is the truth about the feud between Katie Couric and Martha Stewart.
What really happened between Katie Couric and Martha Stewart?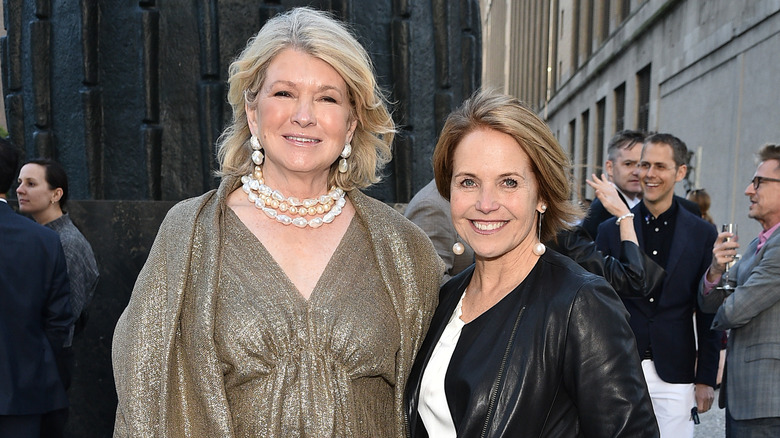 Theo Wargo/Getty Images
Katie Couric is a journalist, writer, and television host. She has worked on NBC and CBS. With her long career in the media industry, it is inevitable for her to make friends and step on a few toes. She took no prisoners in her memoir "Going There," slamming celebrities, colleagues, and ex-lovers, to the outrage of industry insiders, per the New York Post. In her memoir, Couric stated that Martha Stewart didn't get a sense of humor until she went to prison, according to Insider.
The statement might have been inspired by Couric's encounter with Stewart in the '90s. She was invited to help host an awards ceremony Stewart was at, and she chose to write a poem about the ways Stewart and her were different. She said that it didn't go down well with Stewart, who she described as "a little miffed."
Her memoir was controversial and people soon began looking to Stewart for a reaction. With her ever-present sense of humor, she would eventually address the issue during an interview with Andy Cohen, when she stated that she had written to Couric asking, "what the hell?" However, she also stated that she wasn't bothered by Couric's statement.
"We're old friends," she stated, via People.