Why The Song In Quickbooks Super Bowl 2022 Commercial Sounds Familiar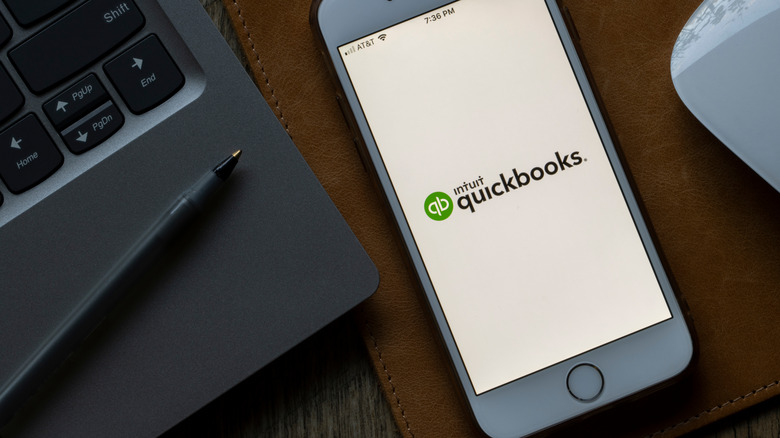 Tada Images/Shutterstock
Intuit's Quickbooks is taking a different approaching to winning this Super Bowl season with their newest commercial (via YouTube). Featuring a new take on an old favorite, you'll probably recognize the lyrics to DJ Khaled's "All I Do is Win," even if you don't quite recognize the context. The commercial features a cat-loving apparel saleswoman. The woman sings in a rather proper accent and voice that has slight allusions to a less-vocally-talented Susan Boyle. Crooning, "All I do is win, win, win no matter what," she teaches the cat to meow in turn and proceeds to start mixing some tunes. The ad spot ends with Quickbooks sharing, "New business? Get ready," followed by the date of 2022's Super Bowl.
Quickbooks, for those unfamiliar is a combination bookkeeping and marketing software platform that describes itself as auto-tracking income and expenses with integrations into customer communication tools like email software and insights. And while Quickbooks may have a unique take on supporting new business, DJ Khaled's song should feel very familiar to many.
Here's where you've heard it before
"All I Do Is Win" has been a classic song helping to motivate, inspire, and amuse. In addition to DJ Khaled, the song features well-known and loved rappers Ludacris, Snoop Dogg. and Rick Ross (via Billboard). The song played in heavy rotation on the sports circuit such as leading the 2010 pregame list for the New York Knicks or DJ Earworm's "All Champion's Do is Win" Olympic-themed remix in 2012 (via Who Sampled).
Even politicians have gotten in on this catchy soundtrack song as event host and comedian Conan O'Brian adds a sudden shift from the traditional "Hail to the Chief" morphing into Khaled's hit compilation for the 2013 White House Correspondent's dinner with President Barack Obama (via NPR). Fans of President Donald Trump have also added their own creative dub of "The Apprentice" host "winning" to the mix as well (via YouTube). Even cartoons got in on the spirit of "winning" with the 2017 "Duck Tales" parody (via YouTube).
And don't worry, DJ Khaled and the Quickbooks cat lady come back for an extended commercial spot as well to make sure you're small business is truly "winning" this championship season.