The Alleged Details About Prince Charles' Coronation Have Been Revealed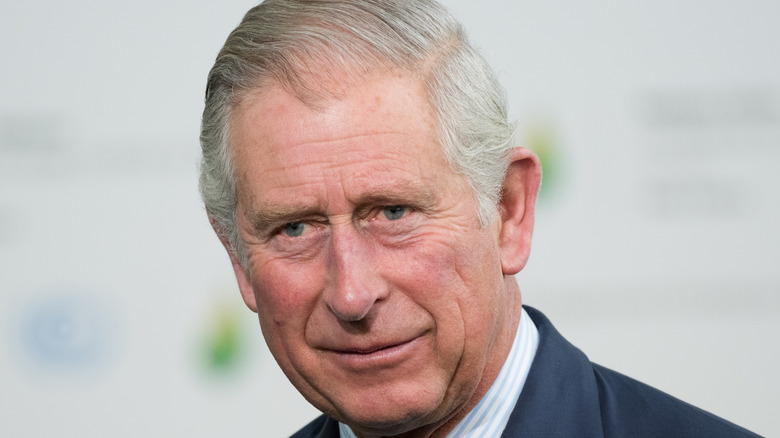 Frederic Legrand - COMEO/Shutterstock
Queen Elizabeth II might be looking back on the 70 years she has been on the throne, but she is also very focused on the future. Her Platinum Jubilee celebration kicked off with her announcing it was her "sincere wish" to see Duchess Camilla, formerly Camilla Parker Bowles, to become Queen Consort when Prince Charles ascends the throne. And she's not the only one thinking about what happens when Charles becomes king.
Clarence House, in a statement to the Daily Mail, said that no planning for Charles' coronation will begin until he ascends the throne. However, royal sources say the opposite is happening: Not only has planning been happening, but the meetings about the coronation have also started to become more "frequent."
Now, more concrete details about what this double-coronation is going to look like. When the news broke about Camilla, we also learned she would be wearing the same crown the Queen Mother wore when she was named King George VI's Queen Consort. According to royal sources, plans for the future king's coronation are being based on King George's coronation, the Daily Mail reports. 
Sources also told the Daily Mail that Charles' coronation, currently being planned under the code name "Operation Golden Orb" will be "markedly shorter and cheaper" than his mother's or grandfather's coronations. Queen Elizabeth's coronation, which took 16 months to happen from the time she ascended to when she was crowned, was three hours long and included multiple costume changes — a detail they left out of "The Crown"'s version of the ceremony. Sources say this change is because of Charles' age.
This will be the biggest difference between Charles and the Queen's coronation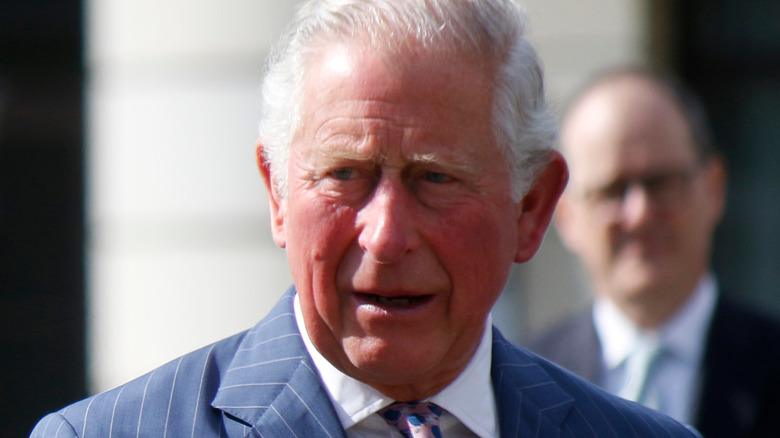 360b/Shutterstock
Only 2000 guests will be invited to Prince Charles' coronation, sources told The Daily Mail. Queen Elizabeth had 8000 dignitaries just in the Abby, 10,000 troops on parade, and an additional 30,000 troops lining the route from Buckingham Palace to Westminster Abbey. Only Charles, Camilla, William, Kate, and their children are expected to appear on the balcony at Buckingham Palace after the coronation, a tradition that would be slimmed down even from what we've seen at royal weddings.
Once crowned, The Daily Mail reports Charles and Camilla are believed to be traveling back to Buckingham palace in the 240-year-old Gold Coach, a horse-drawn carriage that has been used during many royal events, including Elizabeth and her father's coronations. Ironically, the coach, which hasn't been used since 2002, is currently being updated for the queen's Platinum Jubilee.
The biggest change that will have to be made for Charles' coronation is that he and Camilla will be crowned side-by-side during the ceremony. Prince Philip knelt to the queen during her coronation, pledging his loyalty. King George VI's queen consort, the Queen Mother, was crowned in a separate ceremony, according to The Daily Mail.