Idris Elba's Hilarious Super Bowl Commercial Doesn't Disappoint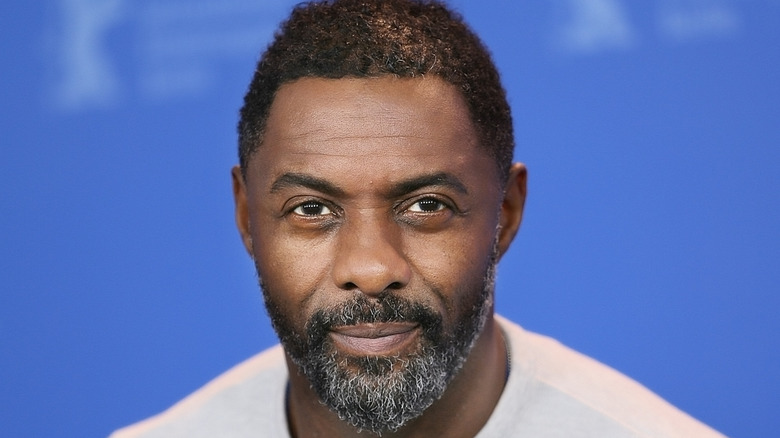 Denis Makarenko/Shutterstock
Millions of people will be gathered around their TVs to watch Super Bowl XLI on Sunday, February 13. Some are actual fans of the team, while others are hoping they picked the right box in the office pool. Many can't wait for the halftime show featuring Dr. Dre, Snoop Dogg, Mary J. Blige, and Eminem; and some are just in it for the wings and chili. But what makes the night truly unique is that it's the one time in the year when people actually look forward to the commercials, instead of changing channels or talking over them. You just never know which celebrities are going to appear on the ads — or what they'll do.
One famous name joining the ranks of Super Bowl ad performers is Idris Elba. The British actor ("Beasts of No Nation," "Thor: The Dark World") and former People Sexiest Man Alive (via People) temporarily puts aside his sexy persona and shows audiences his funny side in a new Booking.com commercial. The first of a series of commercials shows Elba explaining that the travel website has "never been flashy, sexy, or lit" (via CNBC). He goes on to poke fun of the company's rather uninspiring name as he moves through a series of locations: a sauna, a cabin in the woods, a tiki bar. 
Judging by his social media, Elba had just as much fun making the ads as viewers will have watching them. 
Idris Elba shared some awesome outtakes from his Super Bowl ad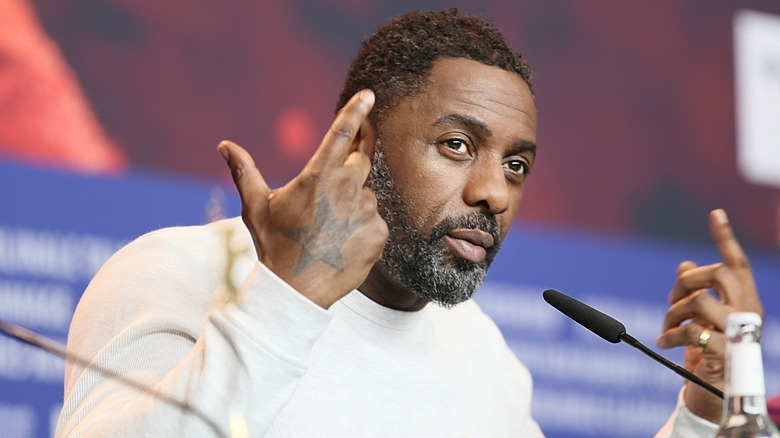 Denis Makarenko/Shutterstock
In a tweet on Super Bowl Sunday, Idris Elba wrote: "I had fun making the @bookingcom commercial for the Big Game. Here are some of the bits that didn't make it." He linked to a YouTube video in which he's seen laughing over flubbed lines, hurting himself while trying to chop wood, asking a fellow actor, "Do you think I'm sexy?," miming going down stairs, slapping an inflatable flamingo (you heard us!), and declaring that Booking.com is "funny as f***."
It's all in the name of the "simple, lay-it-all-out-there honesty" that the travel website is claiming as its brand. Elba's fans agree: "These were the best bits!" raved one. "You made it funny! You never take yourself too seriously!" tweeted another.
This is the first time that Booking.com has taken out a Super Bowl ad, which cost companies a cool $7 million per spot (via WCVB). But they believe that this is the perfect time to get their name out to the millions watching the game. With more people vaccinated against COVID-19 and more countries relaxing restrictions, interest in travel is picking up in 2022. "You can feel there's a tremendous desire to travel right now," Booking.com's CEO told CNBC. "We think this is a great time to reintroduce Booking.com and bring forward this lighthearted idea of travel."
Disclaimer: Booking a trip will not guarantee that you will see Idris Elba on your travels.