Doritos Super Bowl Commercial Has Salt 'N Pepa Fans Concerned For A Surprising Reason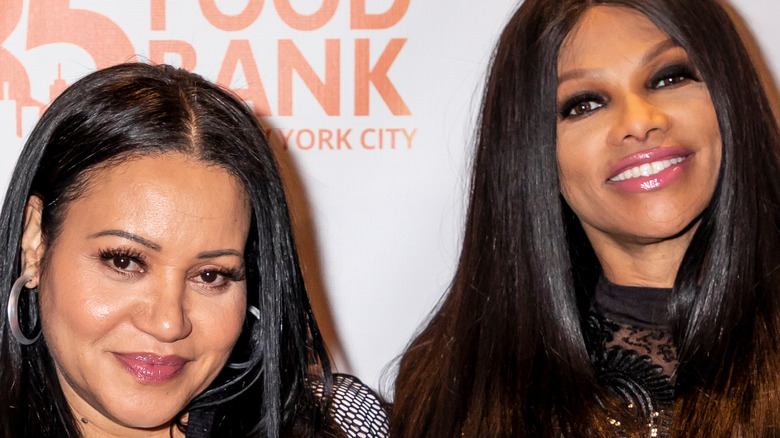 Sam Aronov/Shutterstock
Super Bowl fans can't get enough of the commercials every year. Commercials during the big game go further than your average television marketing. According to Business Insider, to get your advertisement featured during the game, your company has to fork over a hefty fee of as much as $5.6 million, and that's just for 30 seconds of airtime!
An Apple commercial from the '80s is believed to have started the marketing revolution during the Super Bowl and now it has become a major part of the culture surrounding the event. According to NBC5, many credit the commercials for the entire reason they watch the Super Bowl.
Now, Super Bowl commercials are a whole production. You'll see major celebrities starring in advertisements with huge budgets. Music is another especially popular part of commercials, with big artists and songs being featured in the ads. This year's Super Bowl had a specific commercial that had fans looking out for the popular duo Salt-N-Pepa.
Fans hope the artists own the rights to their popular song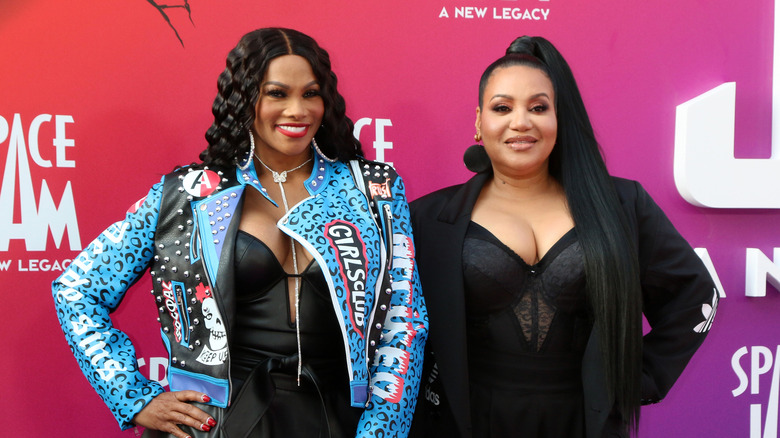 Kathy Hutchins/Shutterstock
During the 2022 Super Bowl, a commercial for Doritos and Flaming Hot Cheetos aired (via The Hollywood Reporter). While that is not surprising, as these are major products that typically have advertising spots during the game, what the commercial contained had people talking.
The commercial featured rapper Megan Thee Stallion and Charlie Puth singing a rendition of Salt-N-Pepa's "Push It" in a jungle scene while feeding a sloth hot Cheetos (via U Discover Music). While some fans were concerned people would start feeding the spicy chips to their animal companions, the main concern was for Salt-N-Pepa.
Fans are hoping that the duo owns the rights to their song since it is constantly used in the media. They are hoping the original performers are at least getting some of the cash. One fan tweeted, "I hope Salt n Pepa own the rights to Push it cause it's used constantly."
Actress Aisha Tyler got in on the conversation, too, tweeting, "I am happy for Salt n' Pepa but not so much about whatever that was," commenting on the strange contents of the commercial.