Dr. Dre's Musical Talent Has Fans Freaking Out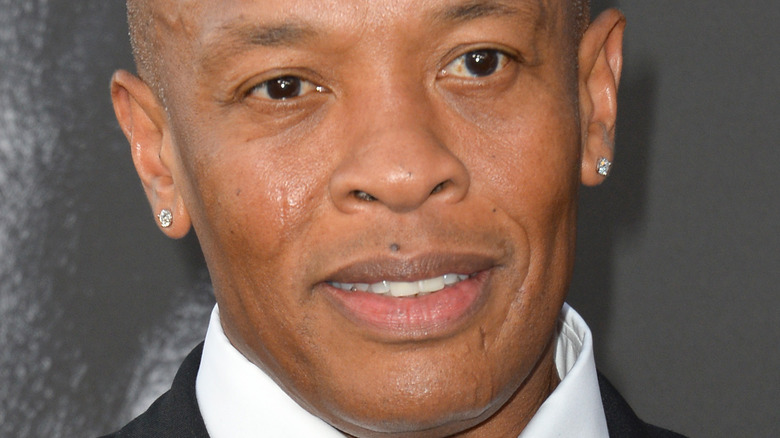 Featureflash Photo Agency/Shutterstock
Dr. Dre has been a powerhouse in the music industry for decades. He founded the hit group, N.W.A with Eazy-E and Ice Cube. Not only did he rap with the group, but he also produced their music. He was a revolutionary artist that helped create what would become modern-day rap.
Aside from making his own incredible music, Dr. Dre also helped discover one of the world's biggest rap stars, Eminem (via Far Out Magazine). He discovered the rapper through a demo, he recalled, "In my entire career in the music industry, I have never found anything from a demo tape or a CD. When Jimmy played this, I said, 'Find him. Now.'"
The rest was history. Eminem and Dr. Dre joined forces during the 2022 Super Bowl halftime show, along with legendary artists like Snoop Dog and Mary J Blige. What stood out to fans the most during the amazing performance was Dr. Dre's musical talents.
Fans couldn't get enough of the halftime show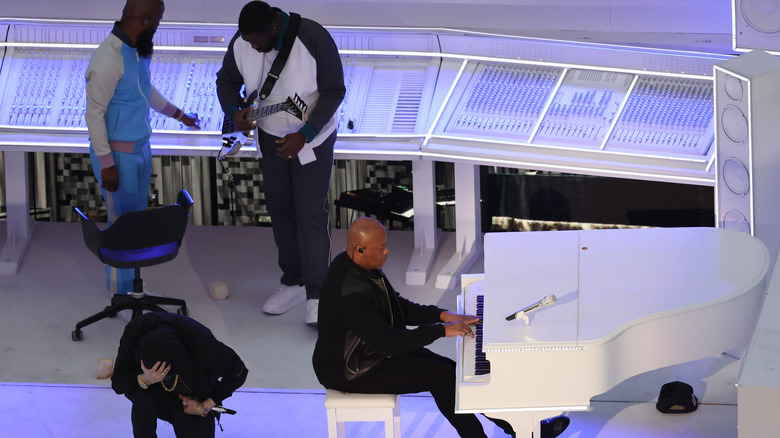 Gregory Shamus/Getty Images
Fans loved the Super Bowl halftime performance. The New York Post noted that the halftime show was a family affair and everyone did a wonderful job, but it was the 56-year-old Dr. Dre who stole the show. Fans on Twitter would agree with that statement.
The best part of the performance was when Dr. Dre got on the piano and began playing Tupac Shakur's "I Ain't Mad At Cha," (via WTHR). Fans went wild watching the incredible pianist play.
One fan wrote, "If my daughter becomes a piano prodigy, I'll be able to tell her that it all began when she pointed to Dr Dre during the Super Bowl halftime show and said "I wish I could play piano like this man!"
Another fan tweeted, "Dr. Dre is such a legend.. goosebumps watching him on that piano." While the halftime show was a hit all around, it was clear Dr. Dre's piano moment is what stood out most.