Inside Gene Hackman's Second Marriage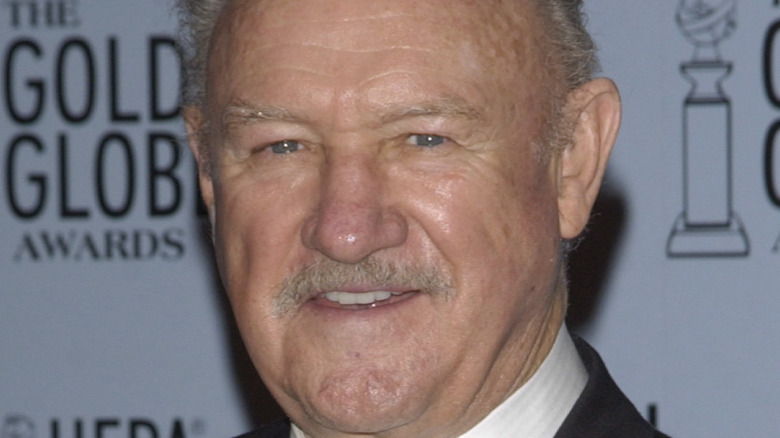 Featureflash Photo Agency/Shutterstock
With a career spanning decades, Gene Hackman has earned his place as a staple in Hollywood and a household name across America. Known for his iconic roles in classic films like "The French Connection" as well as more modern movies such as "The Royal Tenenbaums," Hackman has maintained relevance throughout his entire adult life. It wasn't until his mid-twenties that his acting career began, but the late start never held Hackman back.
Born in 1930 to parents Eugene and Lydia Hackman in San Bernardino, CA, the actor spent much of his childhood moving around the country with his parents, according to The Famous People. After spending time in Illinois and Iowa, Hackman served in the United States Marine Corp. Following his return from the military, Hackman made a home in his birth state of California and began acting at the Pasadena Playhouse alongside fellow Hollywood powerhouse Dustin Hoffman. In 1956, Hackman married his first wife, Faye Maltese. Hackman and Maltese enjoyed 30 years of marriage together, but, eventually, issues began to arise. The couple called it quits for good when they divorced in 1986 (via American Star Buzz). Though the couple had been having issues for some time, Hackman's divorce from Maltese had not yet been finalized when the actor met Betsy Arakawa (via Closer Weekly). 
Who is Gene Hackman's second wife?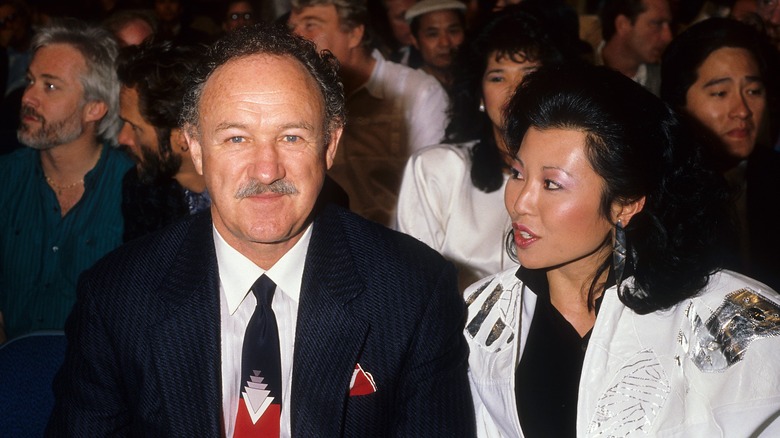 Donaldson Collection/Getty Images
Gene Hackman first laid eyes on Betsy Arakawa at a gym in Los Angeles in 1984 where she was working at the time. Arakawa, a trained classical pianist who had since retired, became enamored with the Hollywood star quickly. Despite the 30 year age gap between the film powerhouse and his new beau, Hackman and Arakawa appeared smitten with each out from the start (via Amo Mama). Shortly after they began dating, Arakawa moved to Santa Fe, New Mexico with her new husband (via Married Biography).
In 1991, the couple walked down the aisle after seven years of dating. After a break from acting due to health concerns, Hackman returned to the big screen and enjoyed attending awards shows and parties for the rich and famous with his second wife on his arm (via People). The pair was in and out of Hollywood in the following years as Hackman continued to act, but officially left the state of California behind in favor of New Mexico in 2004 (via Closer Weekly). 
Hackman and Arakawa have been happily living there together ever since, maintaining that their marriage is still going strong. In 2008, Hackman finally shared with the world that he was done with acting for good. At the age of 92, Hackman is enjoying his retirement with his wife.