The Sneaky Way Donald Trump Made Telephone Calls As President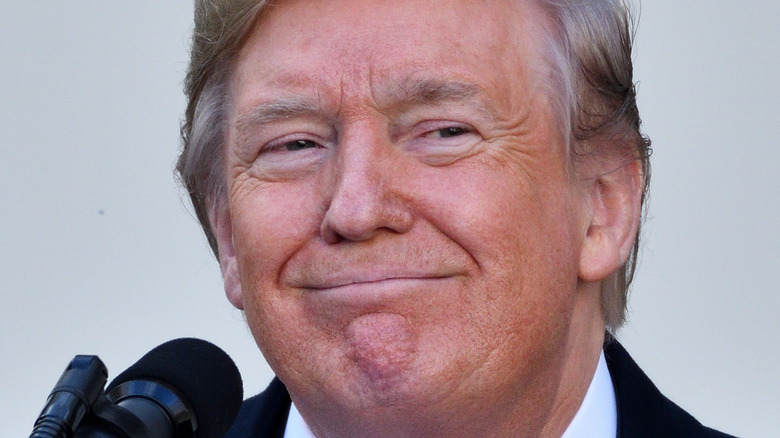 Evan El-Amin/Shutterstock
The House of Representatives select committee on January 6 has found it a whole lot harder to conduct its investigation into the events of that day due to former President Donald Trump's phone habits. According to CNN, the committee is trying to find out who Trump spoke to and what he said during the hours between when he first told his supporters to march from the D.C. Ellipse to the Capitol and when he made a video hours later asking the violent mob to stand down and go home. However, records of those calls seem to be missing, and might be harder to track down than investigators thought.
While the former president apparently loved speaking on the phone, with an aide telling CNN that "He took everybody's calls," the way he used the phone isn't making it easy for the January 6 committee to fill in those missing hours in Trump's phone life while the attack took place.
Donald Trump was very private about his phone use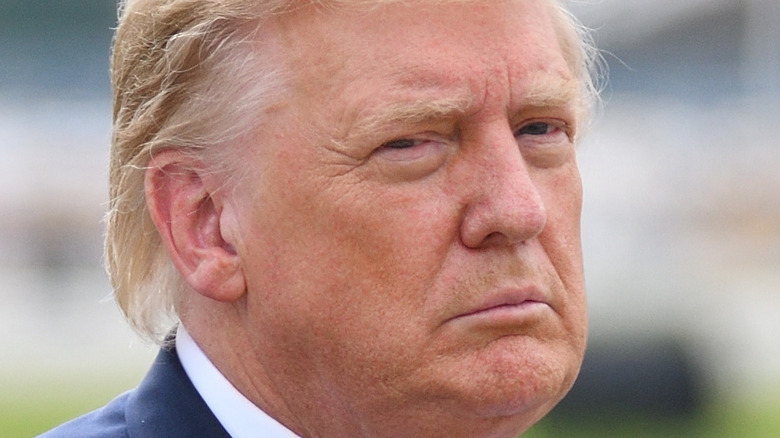 Evan El-Amin/Shutterstock
Just as it's been reported in early February that former president Donald Trump would frequently rip up official White House documents (via The Washington Post), with an upcoming book by New York Times reporter Maggie Haberman alleging that he flushed documents down the toilet and former aide Omarosa Manigault Newman claiming on MSNBC that she saw him chewing documents, it seems Trump also used multiple phones to make sure nobody would hear his calls.
According to CNN, Trump would use just about anyone's phone on the fly, even grabbing one from Secret Service agents and aides so he could take calls where he wanted. He also rotated in different phones of his own, all in an effort to make it harder for anyone to hear his calls, which he would make to anyone from his family members to his own supporters.
This is a far cry from when personal smartphone usage and security first came into focus when Barack Obama became president in 2009 and wanted to keep his BlackBerry. Obama finally compromised with national security officials who allowed him to keep his personal device, but only for communication with a select few people, according to NBC News.
Donald Trump made an important personal call any way he could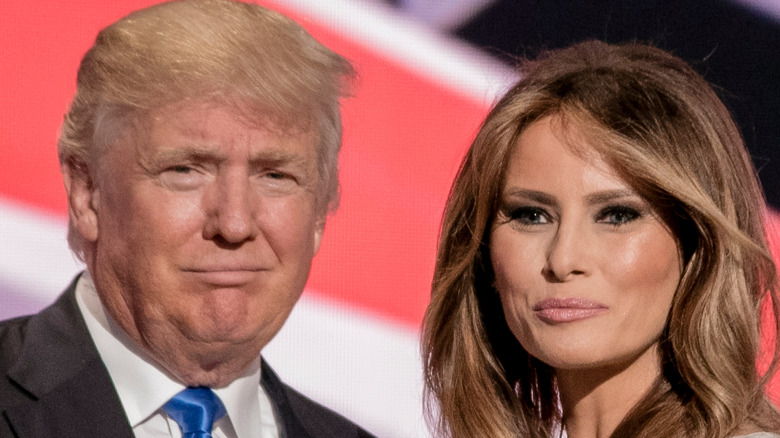 mark reinstein/Shutterstock
When the news about his affair with Stormy Daniels broke in 2018, Donald Trump was on the golf course and thought it would be a good idea to call his wife, Melania Trump, immediately. When he called from his own phone, Melania didn't pick up, so he grabbed one off a nearby Secret Service agent. Although CNN reports the agent didn't like their phone being used this way, the first lady did take the call.
The January 6 committee could take the unusual step and seek out the former president's personal phone records, but it also has the option of piecing things together using records from other people's phones to figure out what communications Trump had the day of the Capitol attack. One such other person is Dan Scavino, the former president's deputy chief of staff, who is said to be the person whose phone Trump borrowed the most. The committee already subpoenaed Verizon for his records, but as of this writing, Scavino is suing for them not to be released.