Is Billie Eilish's Perfume Worth It?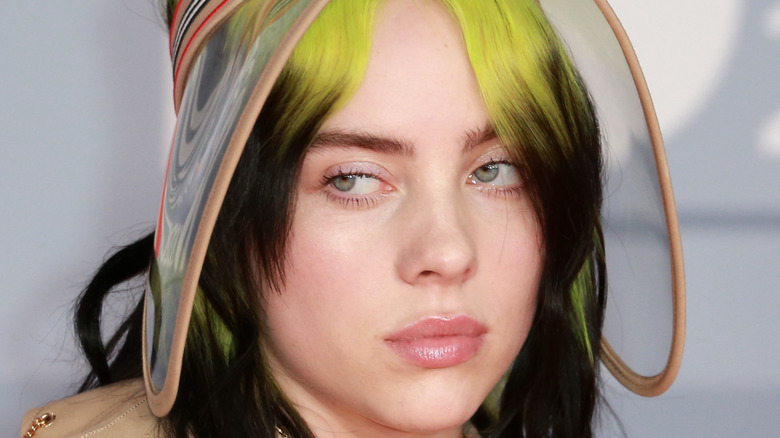 Cubankite/Shutterstock
We may receive a commission on purchases made from links.
With 17 Grammy nominations and seven wins, Billie Eilish is one of music's biggest pop icons. She may only be 20-years-old, but Eilish has already carved out enough experience in the spotlight for a lifetime. It was only a matter of time before she branched out from the recording studio, and in 2021 she released her first photo book sharing her love of photography with the world, per Billboard. 
Now, the singer-songwriter is debuting her first fragrance. Following in the footsteps of Ariana Grande, Lady Gaga, Britney Spears, and Rihanna (via All Beauty), Eilish's perfume is a scent she's "been chasing for years," as she wrote in an Instagram post announcing the news in October 2021. "Fragrance has always been such an enormous part of my life and existence since I can remember," she continued in the caption, "and it was a dream to create this scent and bring my ideas to life."
Her debut fragrance "Eilish" hit shelves a month later (via Harper's Bazaar), and as you'd expect sales have skyrocketed. But is Billie Eilish's perfume actually worth it?
Billie Eilish's perfume has received mixed reviews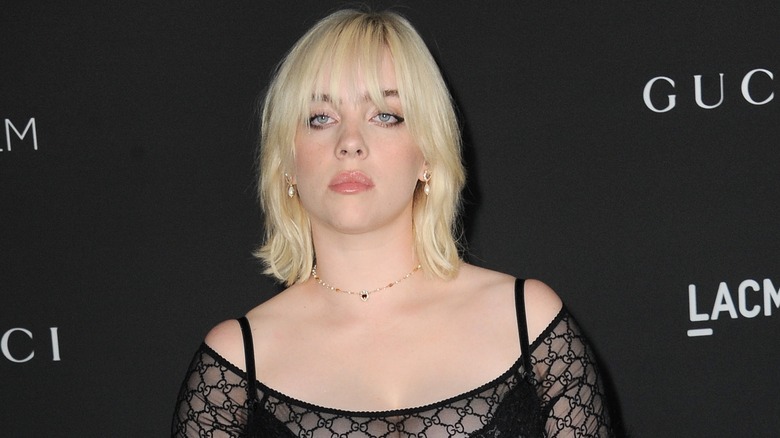 Tinseltown/Shutterstock
While the perfume has only been out for a few months, it's already been met with rave reviews from fans and fragrance lovers alike, according to Variety. On Ulta Beauty — the only retailer to sell the perfume — "Eilish" currently sits at a 4.8 out of 5-star rating, with customers praising the fragrance for its warm vanilla notes and total winter vibes.
Over on Fragrantica, users have rated it with a similar amount of positivity, however, some have noted the lack of dry down after receiving the heart notes of vanilla, soft spices, and cocoa (via Billie Eilish Fragrances). Some have also noted the lack of the "Eilish"s top notes, which include sugared petals, mandarin and red berries.
That being said, some users have commented on how the scent grew on them — even to the point that it had become one of their "favorite vanilla scents of all time." as one customer wrote, who added that wearing it made people stop and ask them what they were wearing.
So taking the positives (and negatives) in mind, it seems that Billie Eilish's fragrance debut is certainly worth the hype — especially if you're after a new winter scent.