The Heartbreaking Advice Prince William Reportedly Gave Diana Before She Died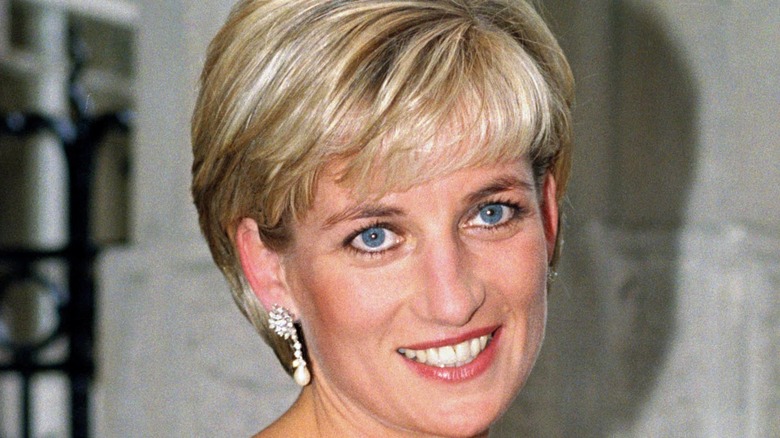 Antony Jones/Getty Images
It's no secret that Princess Diana was one of the most photographed women in the world. More than 750 million people tuned in to watch her wedding to Prince Charles, and their divorce in 1996 only heightened interest in her life. With Diana dating Dodi Fayed, the eldest son of billionaire Mohamed Al Fayed, the media hounded them throughout the summer of 1997. In fact, while vacationing in the south of France with her sons — Prince William and Prince Harry — that summer, photographers followed them everywhere and Diana eventually confronted some of them.
"Suddenly, she strode down some steps and very rapidly got into a boat," The Sun's royal photographer Arthur Edwards recalled. "I remember picking up the camera and she said, 'No pictures.' It looked like she wanted to speak to us. She came over and said, 'Why are you here?'" and they replied, "'Because you are here ma'am.'"
Since her death, both of her sons have spoken about how the press treated their mother — and how the press contributed to her death. "I believe she cried more to do with the press intrusion than anything else in her life. The impact it was having on her that we would then see and feel was very difficult to understand," William said in the BBC documentary "Diana, "7 Days," as per Vogue. "She was subjected to treatment that frankly nowadays people would find utterly appalling."
Seeing his mother suffer reportedly led William to give her some painful advice right before she passed away.
Prince William wanted his mother to move out of the UK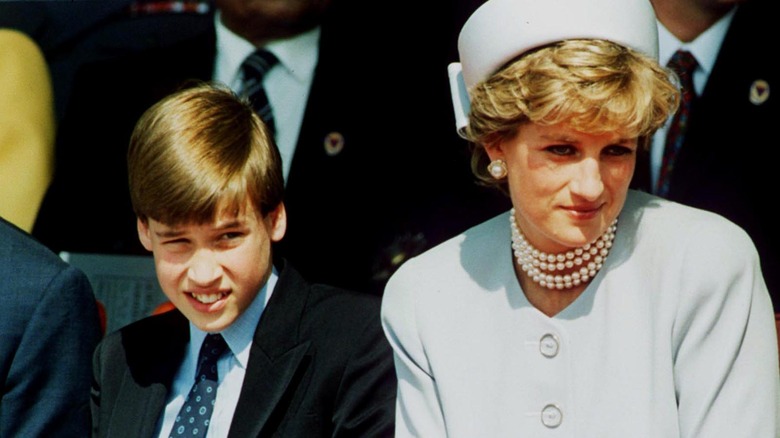 Anwar Hussein/Getty Images
While confronting photographers during a family vacation in the south of France during the summer of 1997, Princess Diana shared the heartbreaking advice her son, Prince William, gave to her. "William's told me that I should leave England and go and live somewhere else," she said, according to The Sun's royal photographer Arthur Edwards, who added, "I thought, 'I don't want to be the reason why she's going to live in exile.'"
Her former butler, Paul Burrell, revealed that Diana had been planning a move to the United States, and was looking at houses in California. "She said, 'This is our new life, just won't it be great, think of the lifestyle, the boys — nobody's judgmental here in America, you don't have the class system, you don't have the establishment,'" he said (via Newsweek).
But by the end of the summer of 1997, Diana was gone, and her death has led both William and Prince Harry to be overprotective of their own families, with Harry moving to California and William invoking EU law to shield his wife, Kate Middleton, from the paparazzi. "[William] had seen firsthand how his mother had been harassed by the paparazzi and was determined that Kate not be subjected to the same treatment," royal author Katie Nicholl wrote in her book, "Kate: The Future Queen."