Charlize Theron Has Something To Say About Her Super Bowl Date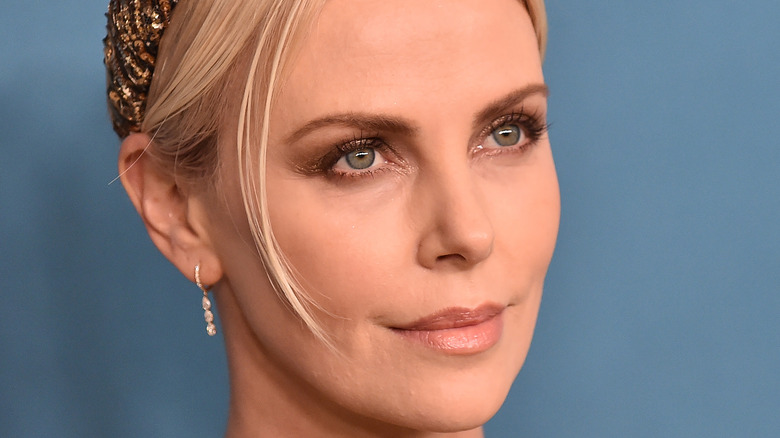 DFree/Shutterstock
Actress Charlize Theron is widely recognized as one of the most beautiful women in the world. So, of course, one would expect this to mean that Theron has long been happily partnered. However, such is not the case. In fact, in September 2020, Theron admitted that it'd been a long while since she'd even been on a date (via USA Today).
"I've been on a few dates, but I haven't dated anybody for over five years," Theron said on "The Drew Barrymore Show."
Although Theron shared that she's open to meeting someone in the future, she's not looking to waste time with someone who isn't serious. "I feel like I'm in a place in my life where you gotta come with a lot of game," Theron clarified. "Not the kind of game that we think of. The kind of game that's like, 'My life is really good, so you better be able to bring that and maybe better,' because I just won't accept anything less."
Between her career and raising her two young kids, Jackson and August, Theron has more than enough on her hands.
"I don't long for that much," Theron said. "I can honestly say this, on my life: I don't feel lonely."
Theron explains that Super Bowl plus one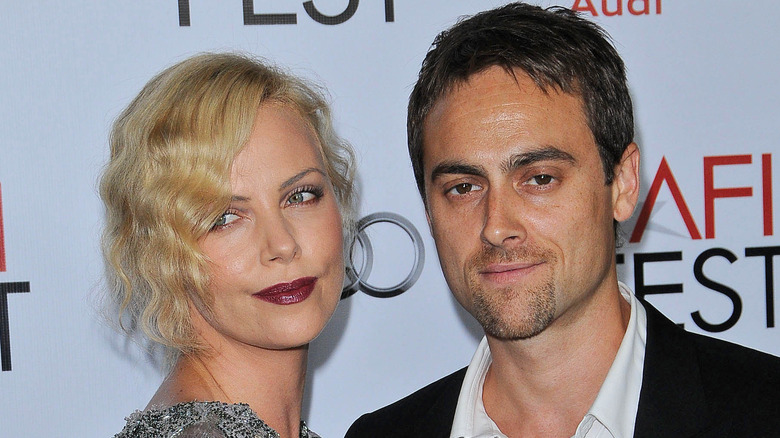 s_bukley/Shutterstock
In the past, Theron has been linked to actor Stuart Townsend, who, per InStyle, she dated from 2002 to 2010, as well as to Sean Penn. Theron also dated Third Eye Blind frontman Stephan Jenkins – and it's rumored that he wrote the '90s hit "Never Let You Go" about their relationship (via SFGate).
Fans got their hopes up that Theron might have a new man in her life when, this Sunday, she was seen taking in the 2022 Super Bowl with a mysterious plus one (via New York Post).
Theron posted a picture of herself with the unknown man to Instagram, writing, "Super Bowl with my 'mystery man,'" and "Thanks for letting me borrow your hubby Ash," nodding to the fact that the plus one in question belonged to a friend.
Naturally, Theron's admirers were quick to chime in to let the actress know they were available, with comments ranging from, "I mean ... I would have gone" to "Charlize who is that and why is it not me" and "You can borrow me any time."
While Theron has previously told ET Online she was "shockingly available," it's clear that the actress has no shortage of admirers. Plus, if any average Joes are wondering how they might land a date with Theron, they could consider watching her film "Longshot" for some pointers.