Ava Michelle Shares The 'Biggest Challenge' Of Filming Tall Girl 2 - Exclusive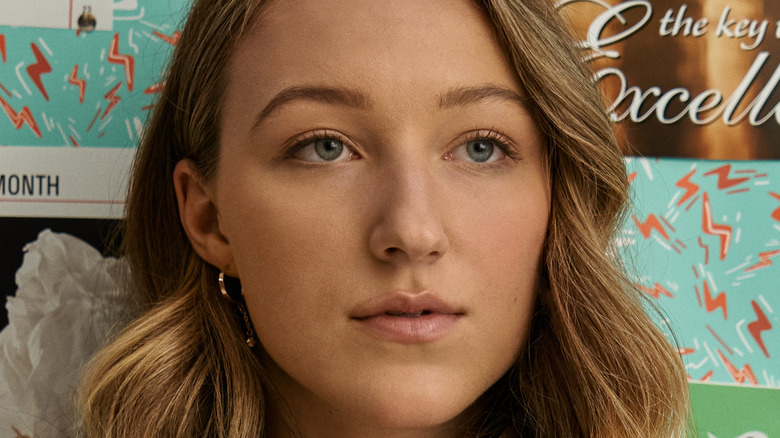 Netflix
It seems as though it's been an eternity since we last saw Jodi and Dunkleman in "Tall Girl," but now the sequel we've all been waiting for is finally here. The cast had a lot of preparation in store over these last two years in order to give us "Tall Girl 2," too. For the singing and dancing alone, months of rehearsals were required, voice recordings were in session, and the cast was doing everything they could to perfect the characters we've grown to know and love.
Though returning to these characters may have been familiar territory for the cast, creating "Tall Girl 2" was no easy feat. Combining singing, dancing, and acting was something that was completely new territory for Ava Michelle, who plays Jodi. "I had never done it before, so it was very hard," she even admitted during an exclusive interview with The List.
However, nothing compared to the heavier scenes that Michelle had to depict towards the end of the film. "I think that the biggest challenge for me as an actor was the anxiety attack scenes," she told us.
Ava Michelle wanted to make sure she portrayed mental health properly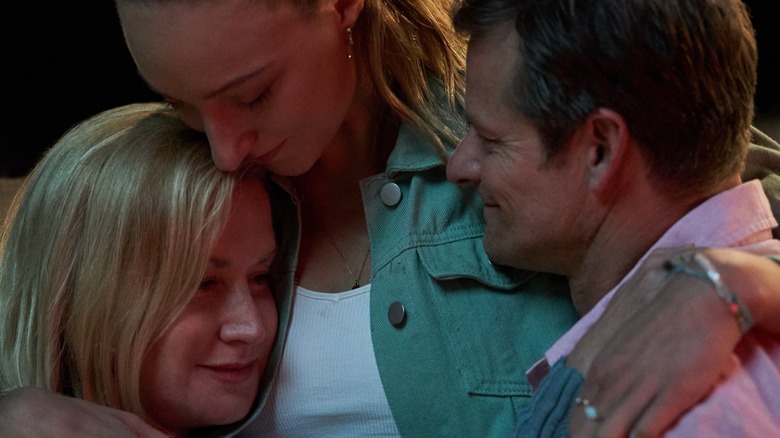 Netflix
Though Jodi has snagged the leading role in the school play and has finally found her confidence in "Tall Girl 2," that little voice in her head simply won't stop. Before ever making it to opening night of "Bye Bye Birdie," Jodi deals with an anxiety attack that literally stops her in her tracks. "It is something that so many people deal with," Ava Michelle told The List. "And I wanted to try to portray it in the most honest way."
As her mother, played by Angela Kinsey, tells her in that very first scene, "You're not in any danger. Just tell yourself, 'This is temporary. It's not forever. This will end.'" This small reminder is one that many of us need to hear, especially during a time in history where we have never felt as isolated as before.
"I really hope that people can take away from that that they're not alone," Michelle said. She hopes that portraying this common fear in the film will encourage others to lean on their family and friends during their most difficult moments. "And this time of, like, crazy separation," she added. "We just really need to come together."
"Tall Girl 2" is available to stream now exclusively on Netflix.