Whoopi Goldberg's Return To The View Has Everyone Talking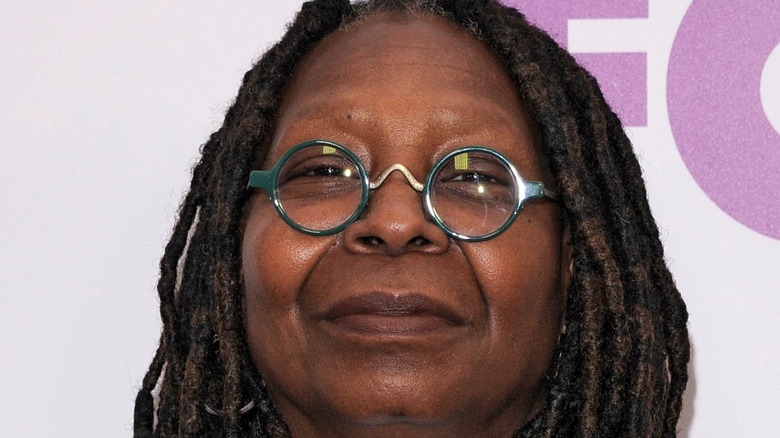 Ron Adar/Shutterstock
Whoopi Goldberg was back on "The View" after a two-week suspension following her comments that the Holocaust wasn't about race. In the announcement of Goldberg's suspension, ABC News president Kim Godwin said, "While Whoopi has apologized, I've asked her to take time to reflect and learn about the impact of her comments." After the uproar, Goldberg issued an apology on Twitter, and she also apologized on the day after the show in question before her suspension began (per The Hollywood Reporter).
At the top of the Valentine's Day show, Goldberg said "Yes, I am back." Co-host Joy Behar then said, "We missed you," and Goldberg followed up with, "I missed you all too. I got to tell you, there's something kind of marvelous about being on a show like this because we are 'The View' and this is what we do. Sometimes we don't do this as eloquently as we could" (via People).
While Goldberg didn't directly mention why she had been suspended, she seemed to attempt to give some sort of context to the challenge they have on the show with only five minutes to discuss important topics. She also voiced appreciation for those who reached out during her absence, and she confirmed that on "The View," they were "going to keep having tough conversations."
Having Goldberg back in the moderator's chair on "The View" was welcomed by some, but not by all.
Fans were excited about Whoopi Goldberg's return to The View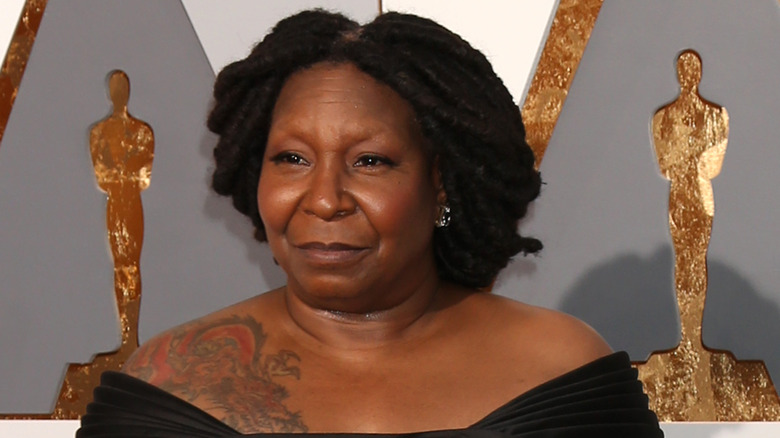 Kathy Hutchins/Shutterstock
Some fans thought Whoopi Goldberg never should have been suspended from "The View" in the first place.
One person tweeted, "So glad to see Whoopie back I did not watch the show when she wasn't on because she was definitely treated unfairly @ABCNetwork @Disney @TheView."
Another person compared her to often controversial, conservative former "The View" co-host Meghan McCain, daughter of the late Arizona Senator John McCain, writing, "Whoopi apologized, was even suspended for her remark, Meghan McCain sat at 'The View' table for almost two years spewing hate, lies & dangerous misinformation and was allowed to do this without any repercussions until the day she left..... but hey, 'her father'....."
On the other side are those who wish Goldberg would have been fired, bringing up seeming double standards between how liberal and conservatives are treated by Hollywood, similar to how Donald Trump Jr. tweeted about Goldberg's situation compared to Roseanne Barr's.
"It's not right that #WhoopiGoldberg Gets to go back on the view after what she said about Jewish people but they fired @therealroseanne for far less then [sic] that. I think Roseanne should 100% get her show back. Whoopi offended & spoke poorly about 6 million people who were tortured" one person tweeted.