The Sky Is Everywhere Stars Reveal What It Was Like Working With Jason Segel - Exclusive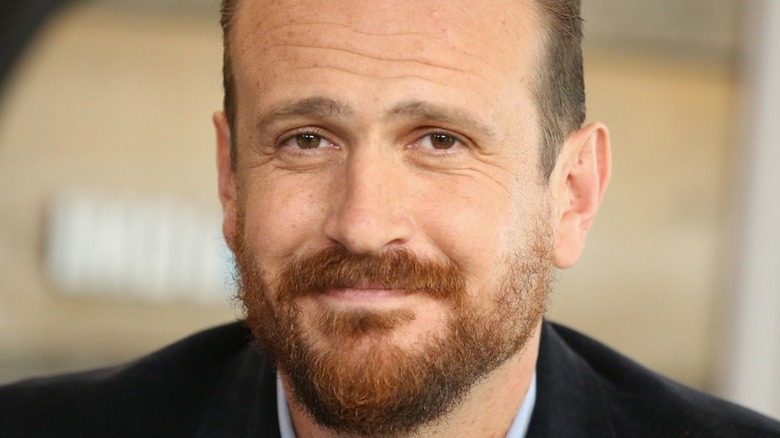 Rich Polk/Getty Images
For some, it may be a big surprise to see actor Jason Segel appear in the emotional drama "The Sky is Everywhere." After all, it's not often that a comedian — especially the likes of the "How I Met Your Mother" alum — stars in a serious film all about the grieving process.
While his character may be a bit quirky, Segel's Uncle Big is going through the same emotional experience as all the other characters after the sudden death of his niece, Bailey — and Segel was able to capture this vulnerability perfectly on-screen.
Seeing as the comedic actor has been in all sorts of different movies over the last few decades, his younger co-stars were inspired by the advice he gave between takes. "He shared some amazing stories and was just, like, such a great presence on set," Grace Kaufman, who plays Lennie, said during an exclusive interview with The List.
She also admitted that he is, in fact, the funny guy we all expect him to be behind the scenes, which made it difficult for the cast to not crack up during some of the most emotional scenes in the film.
Jason Segel made everyone laugh during the most serious scenes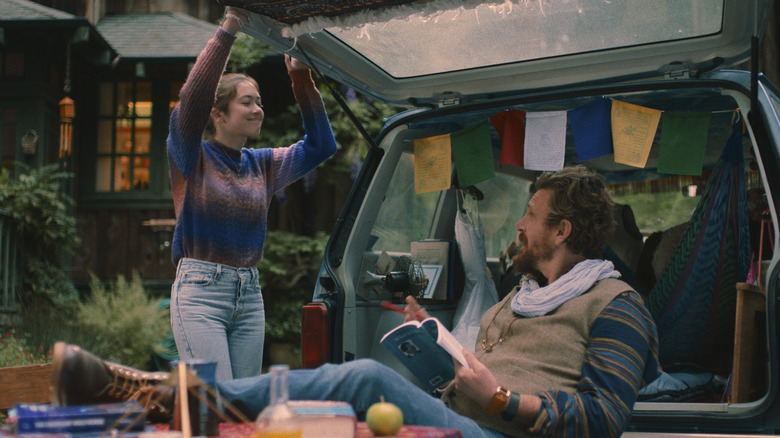 Apple TV+
When Joe Fontaine first comes over to meet Lennie's family, it's an embarrassing moment for everyone involved. It's just as Uncle Big starts explaining the meaning of their house plant (he believes that if it dies, then Lennie will die, too) that he pretends to act out an overly dramatic depiction of him suffering a slow death. "There was a scene where he was, like, asphyxiating himself in this weird way, just to do a death impression and everything right in between myself and Grace," Jacques Colimon, who plays Joe, explained to The List.
It was during that scene that none of the actors were able to take him seriously. Grace Kaufman, who plays Lennie, had a hard time keeping a straight face. "It took quite a few takes," she admitted.
Luckily, none of the actors are laughing in the scene we all see on-screen, but viewers may find themselves chuckling for a moment or two each and every time they see Jason Segel's character hop into the driver's seat of "the truth-mobile."
"The Sky is Everywhere" is available to watch now on Apple TV+ and in select theaters across the country.