Here's What Guerdy Abraira Of RHOM Loves Most About Real Housewives - Exclusive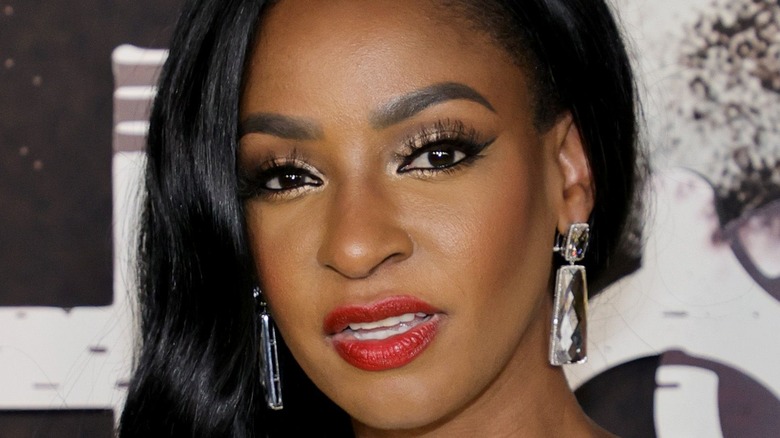 Jamie Mccarthy/Getty Images
Mention "Real Housewives" to casual viewers, and for many, the first thoughts that will come to mind are glamor and fluff. Viewers flock to the "Real Housewives" franchises for the fun and escapism of watching impossibly glamorous people doing impossibly glamorous things in luxurious settings. And the high likelihood that someone will behave badly in any given episode only adds to the guilty pleasure of following the show.
But scratch beneath the surface and there's more than meets the eye. Sure, the housewives are flashy, fashionable, and occasionally prone to drama — but they're anything but a bunch of ditzy rich girls. Most are successful professionals with far bigger ambitions than being famous just for being famous. Guerdy Abraira of "The Real Housewives of Miami," for example, was already a successful and high-profile event planner well before joining "The Real Housewives of Miami" and stayed active in her business — which often requires travel for destination weddings and other events — even during her stint on the show. So what did she have to gain from signing up for "The Real Housewives of Miami?" In this exclusive interview, Abraira shares why she's passionate about the show.
Guerdy Abraira was happy, but not surprised, to be invited to become a housewife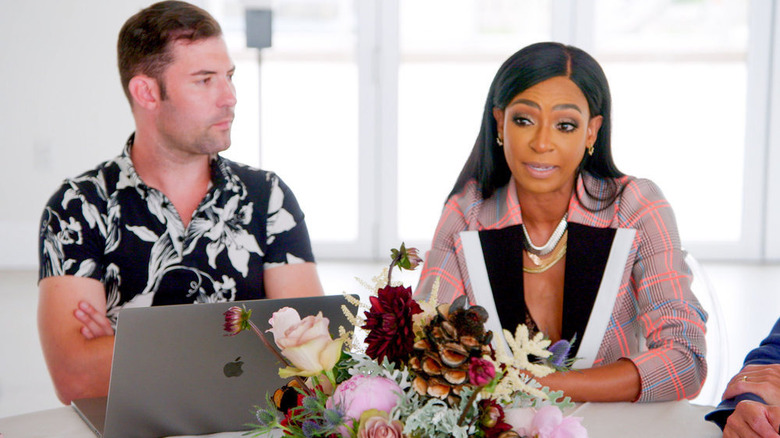 Bravo
Guerdy Abraira has led a global life — she was born in Haiti and lived in Paris for several years while young — but established her career and settled with her husband and family in Miami, which she now considers her hometown. And being a close watcher of Miami's social scene, she began hearing from the grapevine that "The Real Housewives of Miami"– which had been on hiatus for eight years — was coming back, and that a search for new housewives was on. "And all of a sudden, names are thrown in the hat," she said. "And I feel like my name I'm told was being brought up a lot."
Abraira wasn't specifically seeking to become a housewife, but she didn't seem terribly surprised that the opportunity was offered to her. "You know, I do a lot in the community. I do a lot of charity events and attend a lot of them and throw a lot of parties for a lot of amazing people," she said. "So it was just inevitable, I think, that this opportunity came about. And so I was just happy to be able to represent Miami."
For Guerdy Abraira, RHOM is about representation and celebrating women's lives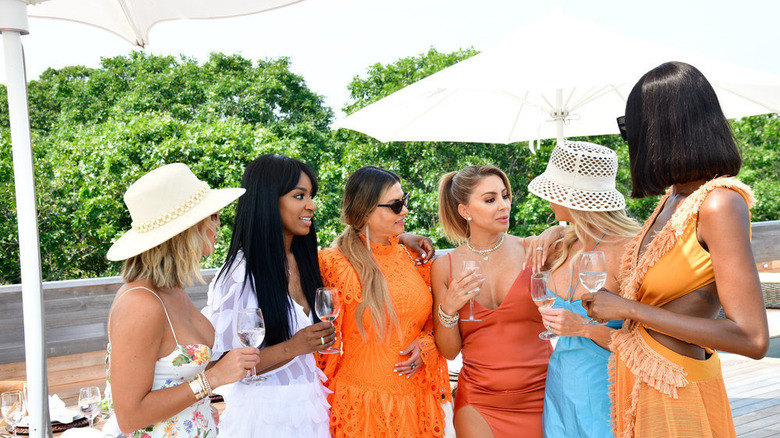 Eugene Gologursky /Peacock
Guerdy Abraira is quick to defend "The Real Housewives of Miami" as much more than a platform for cat fights. Rather, she says, it's a rare show that focuses exclusively on the lives of real women. "I think it's just the concept of the housewives is really what to me, is so powerful," she said. "I mean, how many all-women cast shows [are there]?" She adds that none of the drama is manufactured — it's just the housewives interacting with each other as if the cameras weren't around. "All it is, is that we're just putting a camera on the natural settings of girls getting together," she said. And as for the occasional blowouts, Abraira said they happen all the time in life off the show too. "We just happen to be videotaped going through them," she said.
Just as important to Abraira was the opportunity "The Real Housewives of Miami" presented for her to showcase her hometown of Miami and her Haitian heritage (per The Grio). And as she told The List, "The Real Housewives of Miami" offered the opportunity to show the real Miami and its cultural richness. "The need for Miami franchise to me was culturally needed ... That's very important. So, New York is great. You have Beverly Hills, you have the Salt Lake City, Potomac. Miami had to happen again," she said. "And this time I feel like it's like the right way, representing different types of people in Miami across the board, and I'm happy to represent my people."
New episodes of "The Real Housewives of Miami" stream Thursdays on Peacock.