Wendy Williams Isn't Giving Up The Fight Over Her Finances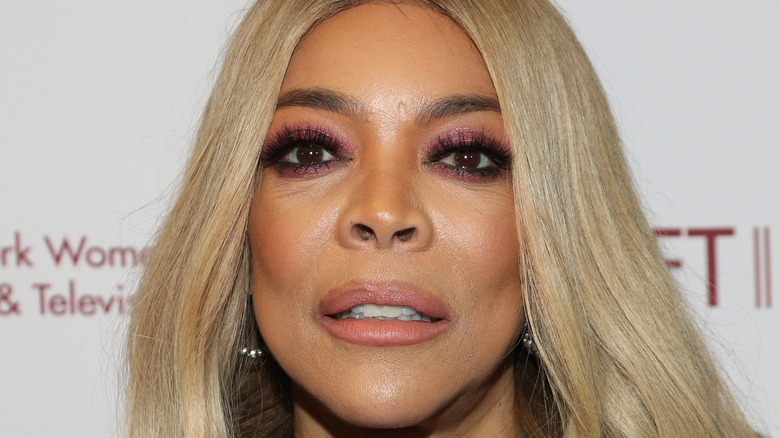 Manny Carabel/Getty Images
Since her self-titled show began in 2008, Wendy Williams has attracted loyal fans while sharing opinions and stirring up controversy. During the current season of the show, however, Williams has been notably absent from her famed purple chair, and rumors about her absence continue.
People recently reported that Williams will be out the whole season and may return in the fall, depending on her health. A source close to the situation told the magazine that "reports of a stroke, drugs or addiction issues or a dementia diagnosis are all false." The source instead cited Williams' struggles with health issues, such as Graves' disease, as being the reason for her absence.
During her hiatus from hosting, Williams purchased a 2,400 square-foot, $4.5 million apartment in New York City's Financial District (per Us Weekly). The amount of Williams' net worth varies between sources and has declined since her 2019 divorce from Kevin Hunter. Women's Health reported in January 2021 that Williams' net worth was $40 million, down from an earlier $60 million. According to Celebrity Net Worth, Williams' net worth is $20 million. When she's hosting her show, her salary is $10 million a year.
Williams' finances have been making news since February 10, 2022, when People reported on a legal struggle between Williams and Wells Fargo. In a February 4 letter, Williams filed a court action after Wells Fargo froze her accounts and assets.
Williams and her attorney have filed a temporary restraining order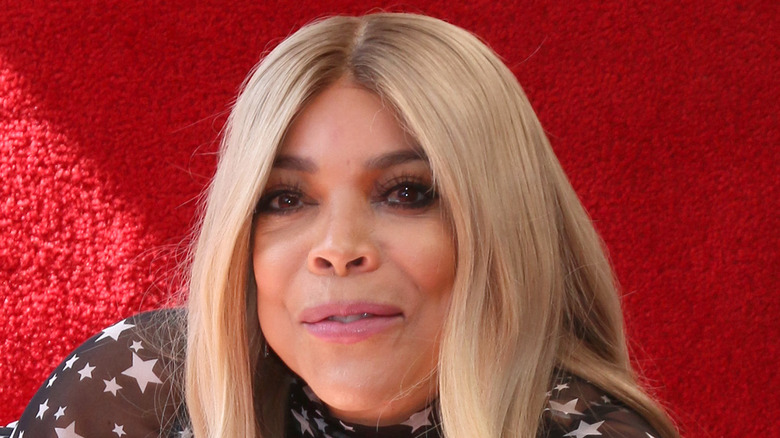 Kathy Hutchins/Shutterstock
Wells Fargo's court fillings say that the financial institution froze the accounts out of concern for Wendy Williams when Lori Schiller, a financial advisor, alleged that Williams was "of unsound mind" (per Page Six).
USA Today reported that a Wells Fargo employee who noticed signs of Williams's exploitation has 23 years' experience working as a financial adviser. 
Williams and her attorney, Celeste N. McCaw, responded with an affidavit requesting a temporary restraining order against Wells Fargo. Williams also stated she had fired Schiller based on "improper conduct in relation to my accounts" (per Page Six).
People reports that McCaw wrote a letter criticizing Wells Fargo's decision to wait weeks without providing Williams an "explanation or evidence" behind the freezing of the funds as well as the failure to notify Williams about seeking a guardianship for her. McCaw requested a hearing to resolve the issue. Until that time, she requested that Wells Fargo be prohibited from freezing the funds.
According to Page Six, Williams expressed a need for urgency in accessing her money. After struggling with the situation for two weeks, Williams noted that she has "defaulted ... on several billing and financial obligations, including, but not limited to, mortgage payments and employee payroll."