NCIS Hawai'i Scene That Took Things Too Far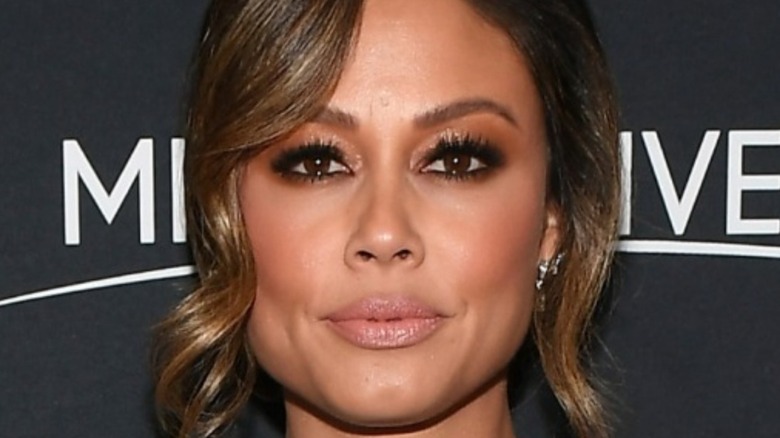 Paras Griffin/Getty Images
"NCIS: Hawai'i" has big shoes to fill. As the newest chapter of the "NCIS" franchise, its September 2021 premiere came with a lot of expectations. Variety commended the crime series for putting a twist on the usual structure by casting Vanessa Lachey, a woman of color, as series lead. "NCIS: Hawai'i" is the first show to do so in the "NCIS" family. Diversity and inclusivity are at the forefront of this show, reports Showbiz Cheat Sheet, and the creators make it a point to dive deep into each character's life.
Though people celebrate its conscious effort for representation and its depiction of Hawaii, some fans feel that there are some aspects of "NCIS: Hawai'i" that miss the mark. In a review, USA Today highlighted the predictability of its mysteries while also emphasizing cast dynamics. Beyond the familiarity of the naval crime drama's format, the concept behind some of the episodes give us pause.
In 'Gaijin,' mental illness stigma is at the center
Hollywood's portrayal of mental illness is often riddled with negative connotations. The social stigma behind mental health still exists today in spite of the waves made. In Season 1, Episode 5 of "NCIS: Hawai'i," the series uses the case of a double murder to address mental health stigmas. In the episode titled "Gaijin," an American woman named Abby Nelson is accused of murdering a Japanese sailor and his girlfriend.
Spoiler alert: While this episode follows the standard crime procedural format, the grey area comes in once it is revealed that Nelson has anti-social compulsive disorder and the team is initially adamant that she committed the crimes, per Comic Book Resources. In the entertainment industry, the misrepresentation of mental illness isn't anything new. Comic Book Resources praised the writing of this episode and highlighted the fact that Nelson's character helps solve the murder at the end in an act of traversing stereotypes. However, using a character's mental illness as part of the plot point often comes with consequences. If done incorrectly, it only succeeds in further fueling these very stereotypes.