Ariana Grande's Brother Immediately Puts An End To A Rumor Kanye West Sent Flying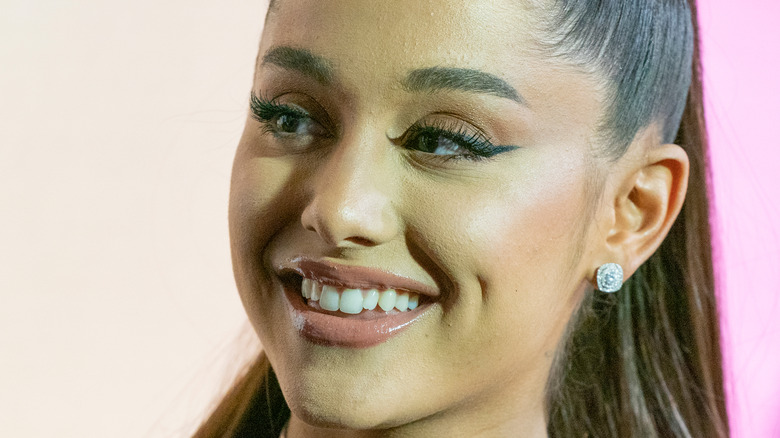 lev radin/Shutterstock
Kanye West's beef with Pete Davidson is only getting worse. Ever since the "Saturday Night Live" star began dating West's ex, Kim Kardashian, the rapper has been bashing Davidson on social media and in song. According to US Weekly, West released a track with The Game in January 2022 called "My Life Was Never Eazy" with the lyrics, "God saved me from the crash just so I can beat Pete Davidson's a**." One month later, West cancelled a planned collaboration with Kid Cudi when he refused to end his friendship with Davidson, and West even offered to double Michael Che's salary if the "Weekend Update" anchor refused to work with his costar on "SNL."
Not one to back down, West is trying to pull Ariana Grande into his issues with Davidson. Grande and the comedian got engaged after a few weeks of dating in 2018 before breaking up a few months later. "I know some of you are curious about the breakup, but the truth is it's nobody's business," Davidson said at the time (via Insider). "Sometimes things just don't work out, and that's OK. She's a wonderful, strong person, and I genuinely wish her all the happiness in the world."
But West is trying to stir up some drama between the two, posting old Internet rumors that alleged Davidson sent intimate photos of him and Grande together to her ex-boyfriend, Mac Miller. After Grande reportedly found out after Miller's death, she ended her engagement with Davidson.
Frankie Grande thinks Kanye West is just trying to 'stir the pot'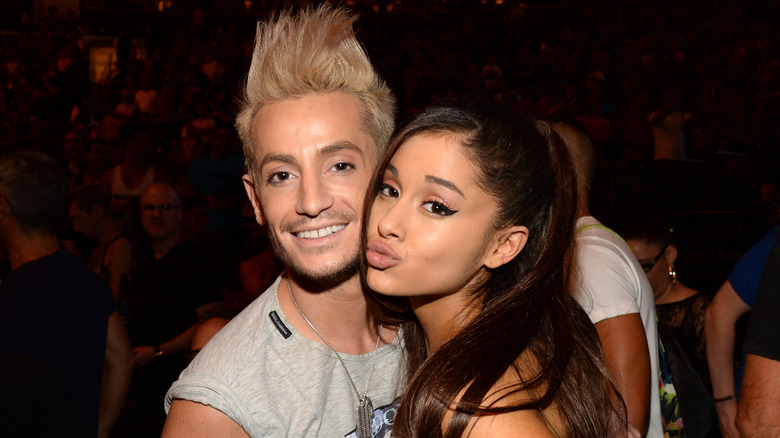 Kevin Mazur/Getty Images
While Ariana Grande has yet to comment on the rumor Kanye West shared on social media, her brother is speaking out. "Listen, I've never heard of that in my life, but listen, Kanye loves to stir the pot," Frankie Grande told TMZ. "So nothing that he says ever surprises me at all. But I wish nothing but the best to him and to his family and to Pete and to everyone involved, especially on today, which is Valentine's Day."
He also dismissed the idea that Davidson is only dating Kim Kardashian for publicity. "Honestly, Kim Kardashian is one of the hottest people on the planet. I love her with my entire heart. There are a billion reasons to date Kim Kardashian, so I think that that is silly," Frankie said, adding "I mean, I'm gay and I would date Kim."
While Kardashian and Davidson continue on with their romance, West hasn't given up hope of a reconciliation. He sent a truckload of red roses to his ex on Valentine's Day, with the message "My Vision is Krystal Klear" written on the side of the pickup. He also posted on social media that he has "faith" he and Kardashian will be back together soon (per Daily Mail).