The Reason Meghan Markle Is Being Told To Follow In Camilla Parker Bowles' Footsteps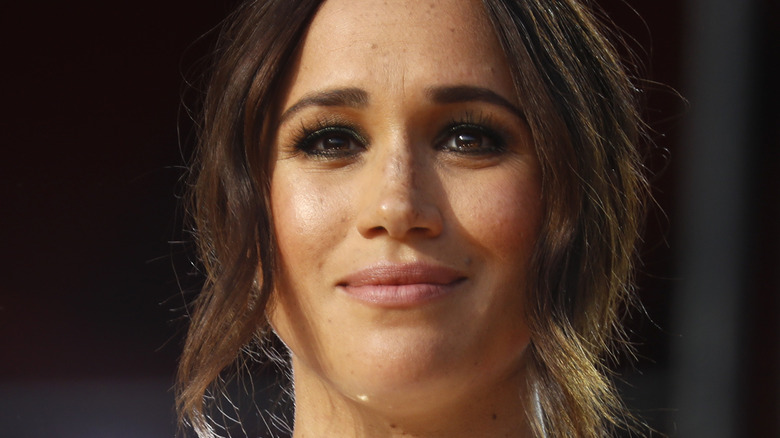 John Lamparski/Getty Images
Since leaving the United Kingdom and her royal duties behind for life back home in California with Prince Harry and her two children, Archie and Lilibet, Meghan Markle's popularity with the British people has plummeted tremendously. According to YouGov, Meghan's popularity sits at a staggeringly low 26%. And while her stepmother-in-law's popularity rating isn't very high either at 34%, another poll conducted by the Daily Mail soon after Queen Elizabeth II announced she would like Camilla to be called "Queen Consort," found that 55% of the British people approve of the Duchess of Cornwall's future title.
In fact, Camilla has come a long way since 2005 when she first married Prince Charles in a civil ceremony not even attended by the queen. As Charles' first wife, the late Princess Diana, was beloved and cherished, Camilla seemed like an interloper when she married the Prince of Wales. However, the prospect of her becoming queen is now accepted by the majority of Britons. Can Meghan make the same kind of comeback that Camilla did?
Camilla Parker Bowles understood the assignment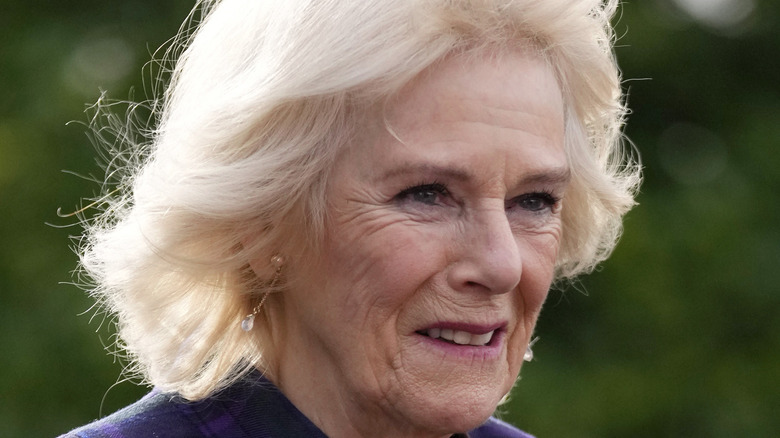 Wpa Pool/Getty Images
In the years since Camilla Parker Bowles married Prince Charles, a man she had first met in the 1970s and carried on an affair with while he was married to Princess Diana, she has stayed relatively scandal-free, going about her royal duties quietly, something the British people seem to appreciate.
That's why PR expert and royal commentator Kinsey Schofield believes Meghan Markle can also get back in the good graces of British citizens if she just follows in Camilla's footsteps.
"Time heals all wounds and thanks to that, Camilla has been forgiven for a lot of hurt," Schofield told Express. "The same will be said about Meghan Markle if she uses platforms like Spotify, Netflix, and any future book deals to uplift instead of tear down."
As Express notes, Meghan's numbers took a fall after she and Prince Harry gave a tell-all interview to Oprah Winfrey in March of 2021 in which they revealed that their mental health suffered as a result of the pressures that came from being a part of the royal family. Schofield feels Meghan can repair her image in the U.K. if she does what Camilla has done and uses her public pulpit for positivity rather than negativity.