How The Feb 16 Full Moon Will Affect You If You're A Gemini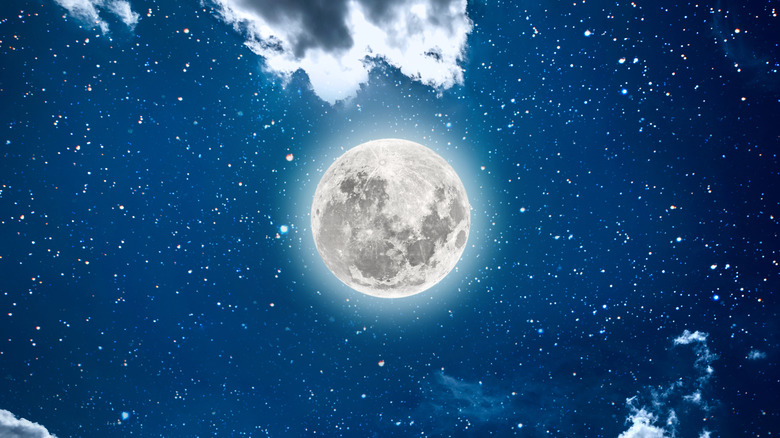 Chatham172/Shutterstock
February's full moon on the 16th may be called the Snow Moon, but it's anything but icy and cold. The lunar event falls under the sign of Leo, a fire sign that is all about ditching your self-doubt and finding your confidence, per Bustle. This means that it's time to stop putting yourself down and questioning yourself at every turn. Instead, look for the positive and build yourself up, realizing that you're amazing and you can do anything you put your mind to. Leo also brings plenty of love vibes with it, which could prove to bring you some romantic moments during the entire week of Valentine's Day.
During the new moon on Feb. 1, those born under the zodiac sign of Gemini were said to find mental clarity and find a renewed sense of focus and energy, while also gaining more control over your intuition and feelings. Meanwhile, Gemini can use that newfound energy to push themselves forward during the full moon.
The full moon on Feb. 16 will shine a spotlight on Gemini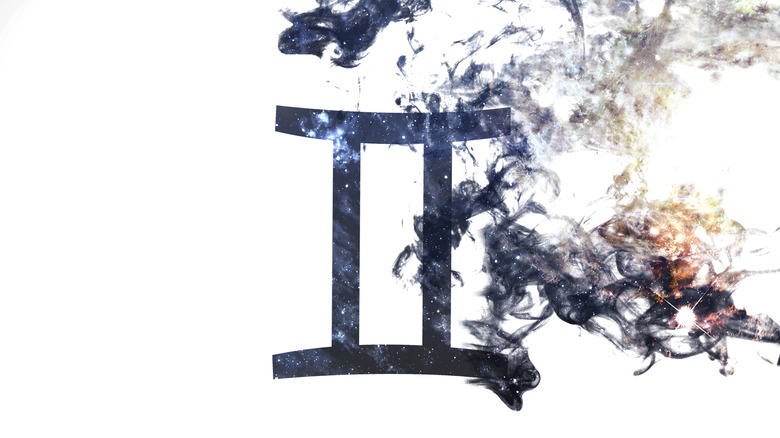 Vadim Sadovski/Shutterstock
According to Bustle, if you're a Gemini (born between May 21 – June 20), you'll be feeling the spotlight upon you during the full moon on Feb. 16. Gemini have great communication skills, so if you're time to shine be sure to charm those around you. This could prove to be the perfect way for you to get noticed and succeed in whatever endeavors you're taking on to end the month. However, since people will be listening to what you have to say, be sure to be mindful of your words.
Allure notes that Gemini's love life may start to heat up around the full moon, as they'll see a new sense of intimacy in their relationship. However, if you're unattached, the full moon energy could prove to help you get closer to other important people in your life, such as your friends and family members. So be ready for a love fest.
It's shaping up to be a great month for you Gemini, so use the energy and good vibes in the best possible way as you ready yourself for a brand new month and even more success along the way.