The Candace Cameron Bure Hallmark Movie That's Actually Worth Your Time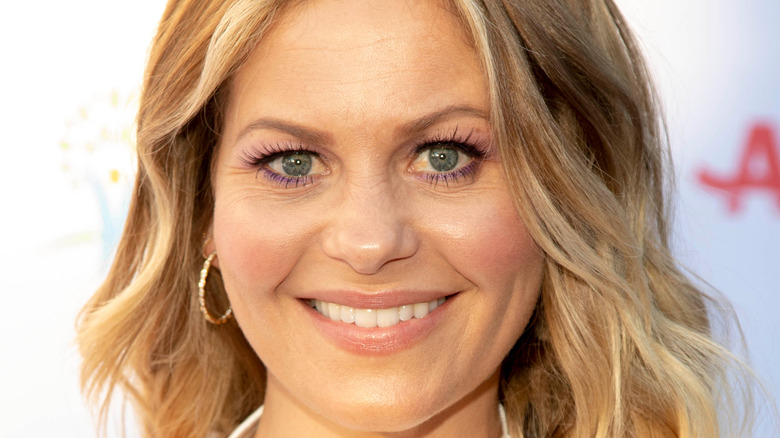 Eugene Powers/Shutterstock
For eight years, audiences were familiar with Candace Cameron Bure as D.J. Tanner on "Full House." Bure would go onto reprise her role in the Netflix revival "Fuller House," becoming the matriarch of the series with her own three boys. While Bure will forever be recognized as the eldest of Danny Tanner's daughters, the actress went on to have an established career outside of the "Full House" franchise. Some of her most recognizable roles include episodes of "Boy Meets World," "That's So Raven," and a recurring role on the ABC family show "Make It Or Break It" (via IMDb).
Eventually, Bure found a calling on the Hallmark Channel, and has since become one of its major leading actresses. Bure's first role for the network was the Christmas movie "Moonlight & Mistletoe" in 2008, followed by a string of other festive themed stories, before she eventually landed the role she's most known for on the channel: Aurora Teagarden.
Candace Cameron Bure started playing Aurora Teagarden in 2015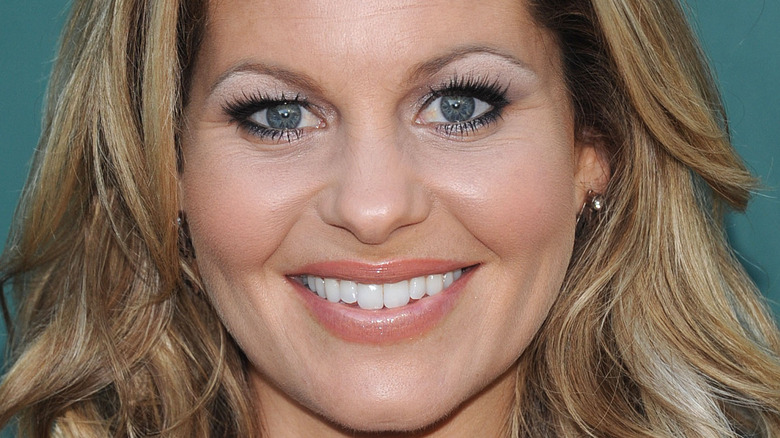 DFree/Shutterstock
The Aurora Teagarden mystery series on the Hallmark channel is based on the book series by Charlaine Harris — who also wrote "The Southern Vampire Mysteries" which would become HBO's "True Blood." Candace Cameron Bure has been playing the character in a series of two-hour films since 2015, with the first installment titled "A Bone to Pick: An Aurora Teagarden Mystery." Since then, Bure has portrayed the librarian-turned-detective in 14 films, the most recent being 2021's "Aurora Teagarden Mysteries: Til Death Do Us Part" (via Hallmark Channel).
As Harris explained in a Facebook Q&A (via Heavy), Hallmark's adaptations are "based loosely on the books," and have since extended the stories with their own original plots. While there are quite a lot of books in the series (10 in total), there are 14 movies and counting on Hallmark's roster.
Obviously, that's a lot of content to catch up on, but the first TV movie is definitely worth your time. It introduces you to the character of Aurora Teagarden who belongs to a group of true crime enthusiasts who host a monthly meeting to discuss and study the crimes that haunt their town in Georgia.