Chevy Chase Has Something To Say About Pete Davidson's Diss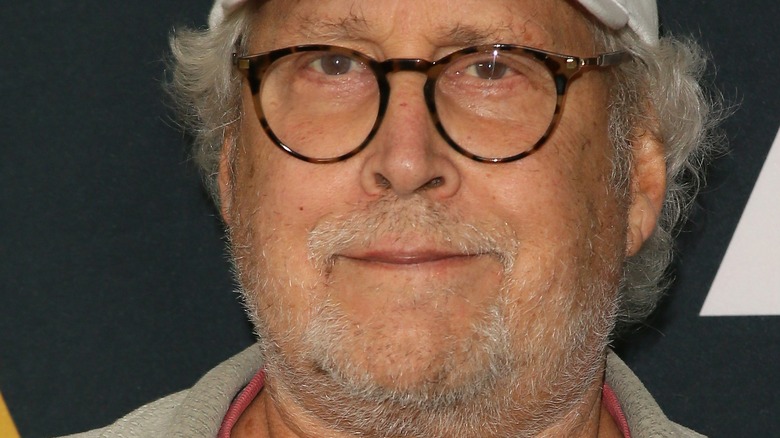 Jean Baptiste Lacroix/Getty Images
Back in 2018, Pete Davidson had a lot to say about former "Saturday Night Live" cast member Chevy Chase. "I hate that dude," the current cast member said while talking to Howard Stern — among many other profanity-laced comments (via Variety). "He's just a genuinely bad, racist person, and I don't like him..." Davidson added, also calling Chase a "putz."
The boyfriend of Kim Kardashian's strong opinions about Chase had to do with the "National Lampoon" star's criticism of "SNL." Among other insults, the iconic actor opined that the show had "the worst f*****g humor in the world" while being interviewed by The Washington Post. About the show's creator, Chase also said, "First of all, between you and me and a lamppost, jeez, I don't want to put down Lorne or the cast, but I'll just say, maybe off the record, I'm amazed that Lorne has gone so low."
Well now, years later, Chase is speaking out again and this time, it's in response to Davidson's take on his "SNL" comments. And let's just say the actor isn't any less opinionated than he was in 2018.
Chevy Chase is not looking for Pete Davidson's approval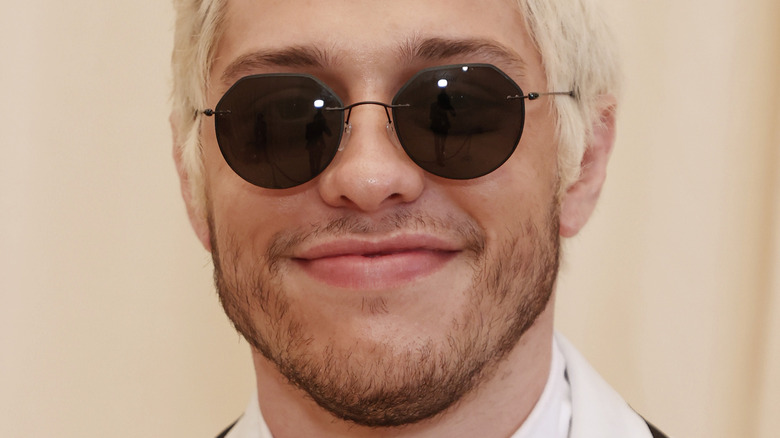 Arturo Holmes/mg21/Getty Images
While appearing on CBS "This Morning" this week, Chase updated fans that he is perfectly okay after being publicly flogged by the man of the moment A.K.A. Davidson (via People).
"I don't give a crap!" Chase said about people who don't like him. "I am who I am," he added. "And I like... who I am. I don't care. And it's part of me that I don't care. And I've thought about that a lot. And I don't know what to tell you, man. I just don't care."
On Twitter, users pointed out that Davidson is not the only person who has not had the best opinion of Chase. But one individual had a hilarious take on the issue, tweeting about someone who isn't a big fan of Davidson at the moment, "Watch Kanye will try to be besties with Chevy Chase now."
Of course, West is Kardashian's ex and to say he hasn't been overly complimentary of Davidson since he coupled up with the reality star is an understatement!