Here's Why Hair Consultations Are The Future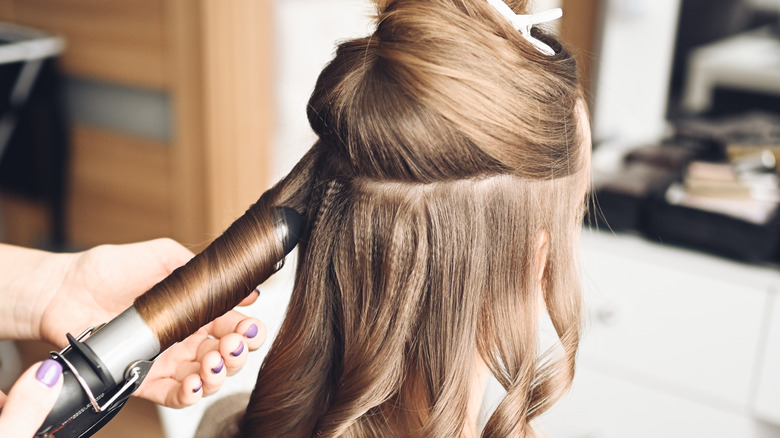 Alina Troeva/Shutterstock
Can you honestly think about Jennifer Aniston without thinking about her amazing hair? It looks like her hair has magical powers, and we cannot imagine her ever having a bad hair day. According to HuffPost, there is interesting psychology behind the idea of a "good hair day." Historically, elaborate wigs in ancient Greece and Rome represented high social status and wealth. Even now, hair is strongly connected to self-esteem because the better your hair looks, the better you feel about yourself. Inner beauty is important, but we are also aware that how we look affects our personal, professional, and social lives. Now, we have so many options on how to wear our hair, which is one reason why hair consultations are rising in popularity.
"The (hair) consultation is when we can see the hair texture when it's dry, how you wear it, and when you can explain all of the little details of what you want done," Richard Mannah, International Artistic Director for Label.M., told InStyle. According to Lexis Rose, a hair consultation is like a first date with your hairstylist, where you get to know each other and talk about your expectations and skills. This is so you don't end up wasting more time and money in the long run.
These are the benefits of a hair consultation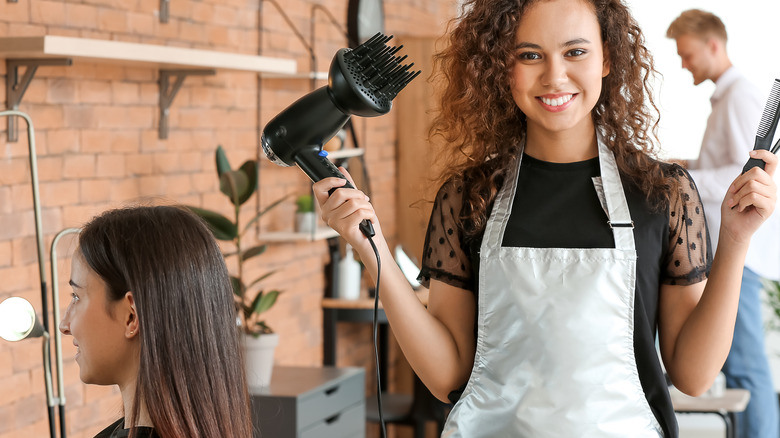 Pixel-Shot/Shutterstock
According to Salt Society Education, a hair consultation is an excellent opportunity for you to have an honest conversation with the stylist about your hair and your expectations. It is helpful for the stylist to learn about your hair history — treatments or colors — by looking at your hair texture, scalp health, and the current state of your hair, so they can give you a realistic expectation of what's possible. After all, we can't all get the exact hair we see on celebs.
TheHairStyler recommends always having a hair consultation for transparency between you and the stylist. This plays an essential role because it's "the only real control that you will have in determining the outcome." This is the time for you to speak your mind, while also listening to what transformation is possible. Furthermore, bringing in a picture is one of the best ways to be on the same page with the stylist. 
Consultations are great for any color work, too. "Consultation is important for a big color change because it's the opportunity to find out exactly what is going on with the hair," Min Kim, L'Oréal Professionnel artist and celeb colorist, told the website Hair. Kim added that this will let the stylist see if the lightener will lift your hair color as desired, and how much work your new shade will require.
Ultimately, don't rush during a hair consultation either, because that can lead to mistakes and misunderstandings.