How The Feb 16 Full Moon Will Affect You If You're A Pisces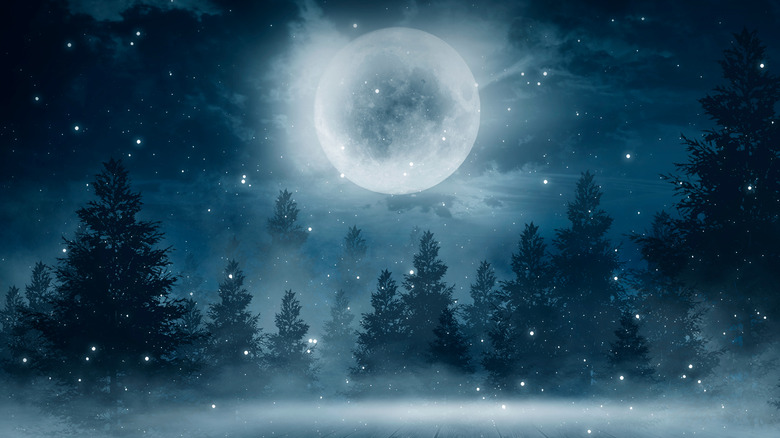 Mia Stendal/Shutterstock
The full moon on Feb. 16 falls under the sign of Leo and will prove to be full of positive energy and vibes for many members of the zodiac. The lunar event has been named the Snow Moon, as it falls at the peak of winter for those living in the Northern Hemisphere (via MindBodyGreen). Famed astrologers The Astro Twins reveal that this full moon marks a good time to shift your attention inward to yourself and reflect on your personal growth and goals. The astrologers suggest that the full moon be celebrated by getting outside in nature, creating something new from your passions, getting active with fun activities such as dancing, visualizing your perfect life partner, and showing off your special skills and talents.
During the Feb. 1 new moon, those born under the sign of Pisces were encouraged to tap into their spiritual side by practicing meditation, and using manifestation to help them visualize and create their ideal lives and bring abundance to them. However, during this month's full moon, Pisces should expect the unexpected and be ready to go with the flow.
Pisces should expect change during the full moon on Feb. 16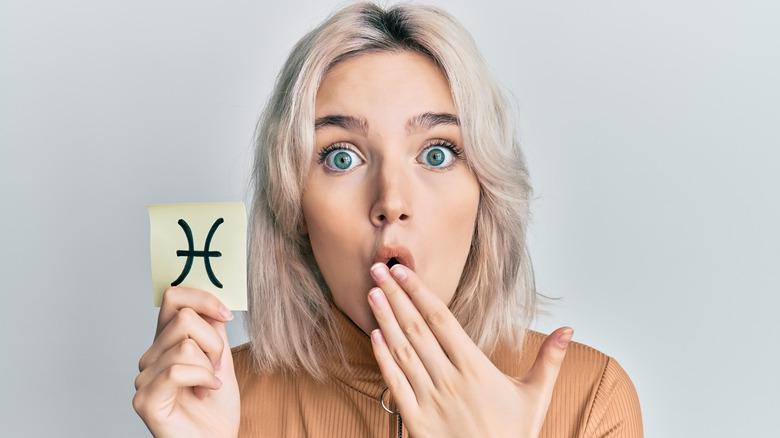 Krakenimages.com/Shutterstock
According to Bustle, if you're a Pisces (born between February 19 and March 20), you might see that all your plans are crumbling. Although it's fine to try to stick with the schedule, if things begin to change and shift, try to adapt in the best way possible and ditch the itinerary. Be open to new experiences and know that change isn't always bad. In fact, it could be leading you to something better than you thought.
Allure notes that Pisces who have been feeling lonely throughout the month could see a big change in their social life around the time of the full moon. Expect to reconnect with friends and family members, or take matters into your own hands and meet some new people in the community. The outlet reveals that some exciting news surrounding your career could also be in the cards as February winds down.
It seems that Pisces should be ready for anything during the full moon — so prepare yourself.