Maralee Nichols Sets The Record Straight About Tristan Thompson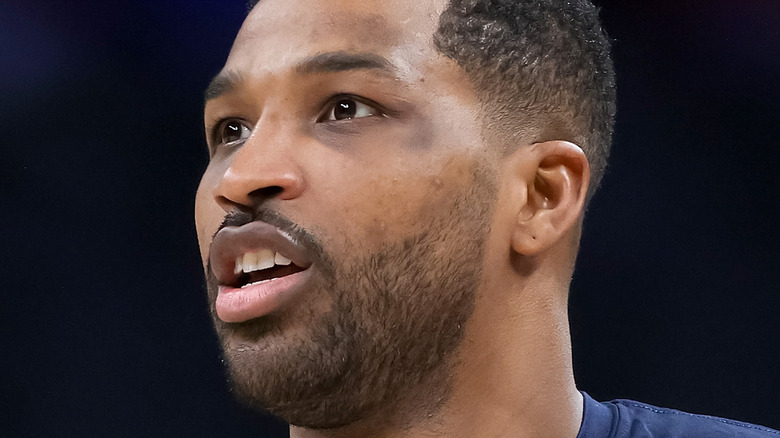 Dylan Buell/Getty Images
Tristan Thompson's most famous relationship has been with reality star Khloé Kardashian, with whom he shares his daughter, True. However, Thompson recently made headlines when it was revealed that he had allegedly cheated on Kardashian and gotten another woman pregnant (via Buzzfeed News). A woman named Maralee Nichols went public with claims that Thompson had fathered her unborn child in December 2021. Thompson later admitted to having an intimate relationship with Nichols. After Nichols gave birth to her son, a paternity test was done and it was confirmed that the NBA player was, in fact, the father.
Following the news, Thompson shared a message about the situation via social media, per People. "Today, paternity test results reveal that I fathered a child with Maralee Nichols," he wrote on January 3, 2022. "I take full responsibility for my actions. Now that paternity has been established I look forward to amicably raising our son. I sincerely apologize to everyone I've hurt or disappointed throughout this ordeal both publicly and privately," he said. In his statement, Thompson also added an apology to Kardashian for everything he's put her through over the years with his cheating and paternity scandals.
Now, Nichols is giving an update on where things stand with Thompson and their son.
Maralee Nichols claims that Tristan Thompson hasn't met their son yet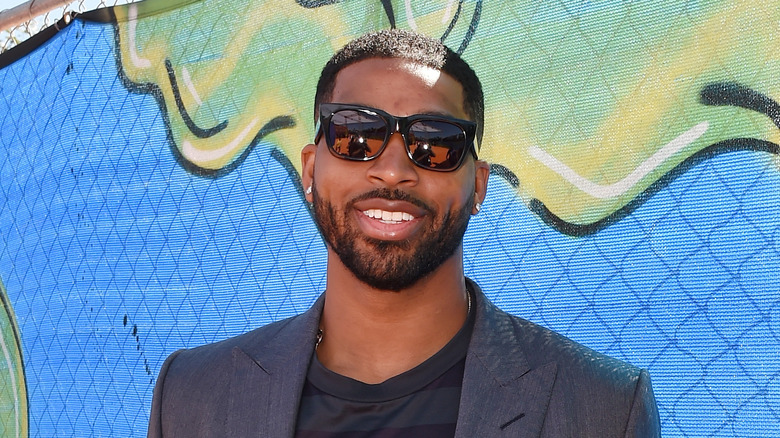 Kevin Winter/Getty Images
While Tristan Thompson revealed that he would support and raise the son that he fathered with Maralee Nichols, he hasn't been a presence in the baby boy's life thus far according to Nichols' representative Harvey Englander (via Page Six). The rep tells the outlet that the basketball player has yet to even meet his son, nor has he handed over any financial support to Nichols. "Despite news reports stating otherwise, Tristan Thompson has done nothing to support their son. He has not made any attempt to meet their son nor has he provided any financial assistance," the rep's statement read.
Meanwhile, the news comes shortly after The Sun reported that Thompson was recently ordered to pay $120,000 a month in child support to the mothers of all three of his children, meaning he'll fork over $40,000 a month to the mother of his oldest son Prince, Jordan Craig, as well as Khloé Kardashian and Nichols. So, whether or not he has a relationship with the newest addition to his family, it seems that he'll be legally obligated to help support him financially.