Drew Sidora Talks The New Season Of The Real Housewives Of Atlanta - Exclusive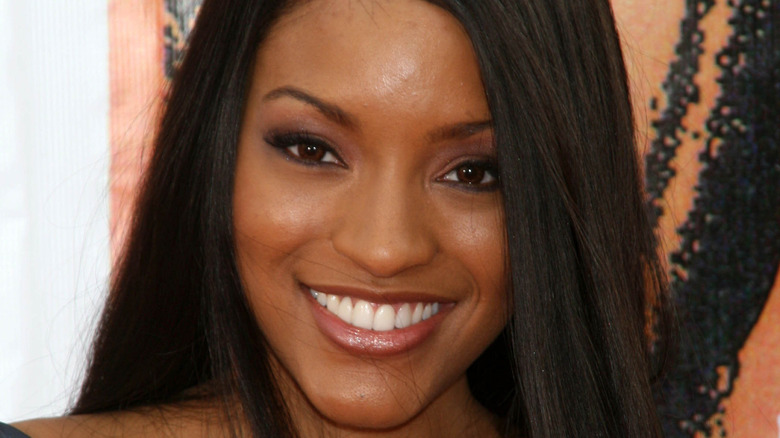 s_bukley/Shutterstock
Drew Sidora is currently promoting Lifetime's "Line Sisters," a new horror slash thriller that also stars LeToya Luckett. The movie follows a group of friends and sorority sisters, who reunite only to be confronted by the consequences of a mysterious murder that happened years earlier. The movie is the perfect vehicle for Sidora to demonstrate her acting talents, while also grappling with the horror genre.
Discussing the scarier aspects of filming "Line Sisters," Sidora told The List, "Oh my god. It was really scary. I've done movies. When you do a kissing scene, it doesn't always feel as romantic as it translates. I was like, 'Okay, people [will be] around.'" She continued, "No, people were not around. It was a closed set. I had to do a scene with a snake. That was very frightening because I didn't know it was going to be real. I've never worked with a snake."
The singer and actor is also a regular cast member on "The Real Housewives of Atlanta," meaning that she's no stranger to on-screen drama. The List sat down with Sidora to find out all about the new season of the popular reality series.
Being a real housewife has been a 'roller coaster' for Drew Sidora
Opening up about her role on "The Real Housewives of Atlanta," Drew Sidora told The List, "It's been a roller coaster. It's been amazing. I can honestly say it's allowing me to show the viewers who I am as a person. You see me in different roles, but really opening myself up with my family. What it looks like for me to be a mom, and wife, I think that was important." She continued, "I really wanted to share that and be vulnerable. I am honored to be a part, and be able to open up to my fans in that way. This season, it's going to be good. It's going to be an opportunity for people to get to know me even more, see my more fun side and get to know my family on even a deeper level."
As for whether or not it's difficult to appear on the popular reality series, Sidora explained, "It's not easy. Bravo 'Real Housewives' fans are die hard. I love them because they're loyal. They give it to you. They go in. They watch everything. They are so hard, but I love it because they are very loyal and they keep you on your toes. I'll say that. They definitely keep you on your toes." Clearly, Sidora has her work cut out of her, but don't expect the multi-hyphenate star to slow down any time soon. "I am most excited about the content I'm creating," she revealed.
Watch "Line Sisters" exclusively on Lifetime.