Here's When Josh Duggar Will Learn His Fate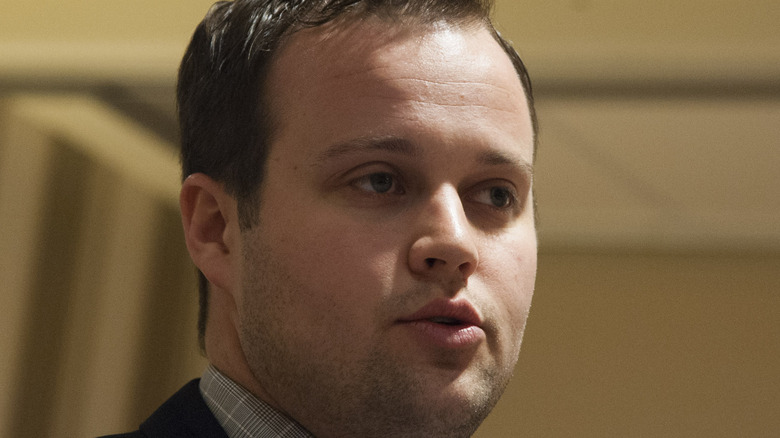 Kris Connor/Getty Images
Former reality star Josh Duggar made headlines in recent months after he was convicted of federal child pornography charges in 2021. Besides causing his family emotional pain, the high-profile nature of the defendant brought a lot of media attention to the case. Clay Fowlkes, acting United States attorney for the Western District of Arkansas, told People in December 2021 that Duggar's conviction demonstrates that "no one is above the law, regardless of how popular they are, how wealthy they are or any of those factors." Fowlkes added that his team was determined to "go above and beyond on these cases to try to protect children. That's what this case really is about."
On December 9, 2021, People reported that Duggar was found guilty on two charges: knowingly receiving and possessing child pornography. Each charge had a potential prison sentence of up to 20 years or a fine of up to $250,000. However, People reported that Duggar would "technically only be sentenced for the receipt crime," the more serious of the two charges. Following the trial, Duggar was taken to jail. According to InTouch, he was moved into solitary confinement as a safety precaution while he awaited his sentencing. As of this writing, a date has been set for the next phase of the process.
Josh Duggar's sentencing will take place in April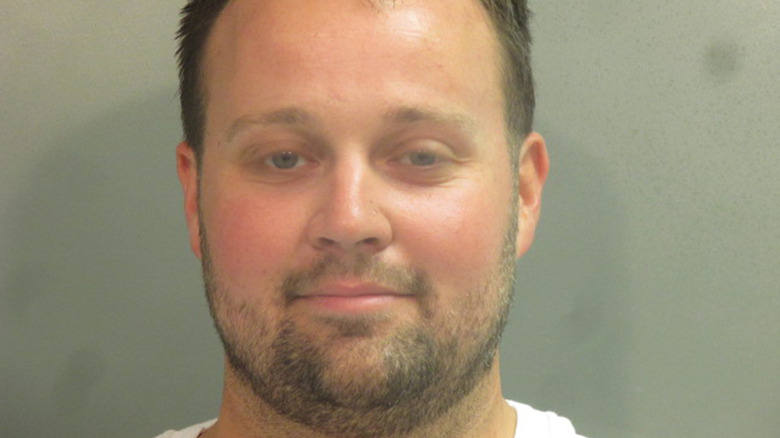 Handout/Getty Images
According to ABC News, Josh Duggar's sentencing will take place on April 5 in Fayetteville, Arkansas. At the trial in December, U.S. District Judge Timothy Brooks told Duggar that he could expect the sentencing to occur four months later in April, per People. Between the trial's conclusion and ahead of Duggar's sentencing, probation officials needed time to compile a pre-sentence report. Attorney Clay Fowlkes told People that this report includes info such as "the defendant's past convictions (if any), the level of their offense ... victim impact and so on." Both prosecution and defense would then have time to view the report and make objections.
Currently, USA Today reports that Duggar's legal team is seeking a new trial or an acquittal. Per the outlet, the defense claims that prosecutors did not show evidence that Duggar "knew that the visual depictions were of a minor engaging in sexually explicit conduct." At the trial, Duggar's attorneys argued that another person could have used Duggar's computer to put the images on the device. Per People, Duggar's defense is also claiming that certain rules and requirements were not followed during the trial. However, federal prosecutors are not swayed by these arguments. Prosecutors responded that it "ignores the ample proof beyond any reasonable doubt that [Duggar] repeatedly downloaded and viewed this material on a password-protected partition and that the files had titles indicative of their illegality," via People.