Everything We Know About Fergie And Josh Duhamel's Son Axl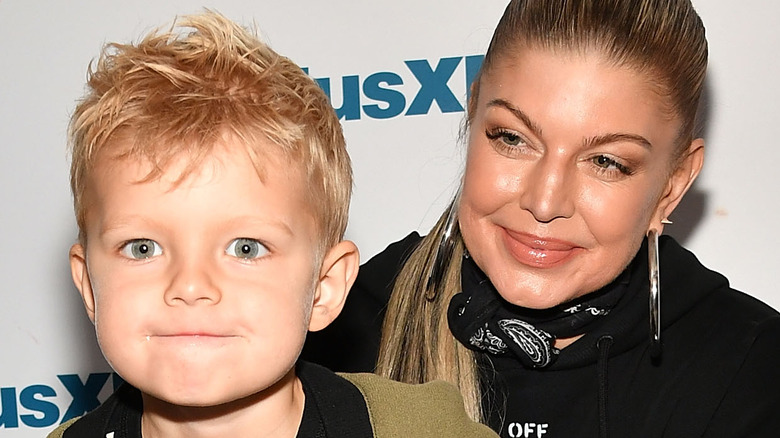 Slaven Vlasic/Getty Images
If you think hard enough, you may remember that Fergie, formerly of The Black Eyed Peas, and Josh Duhamel were once the "it" couple. And during the course of their relationship, the two welcomed a baby boy. The two largely keep their son out of the limelight. Still, we know a little bit about Fergie and Josh Duhamel's son. 
Axl Jack Duhamel was born on August 29, 2013, at Los Angeles' Cedars-Sinai Medical Center. After eight years of marriage, Fergie and Duhamel announced their separation in a joint statement. "With absolute love and respect, we decided to separate as a couple earlier this year," they told USA Today in September 2017. "To give our family the best opportunity to adjust, we wanted to keep this a private matter before sharing it with the public. We are and will always be united in our support of each other and our family." In the years since, the exes have been busy co-parenting their son. 
As difficult as co-parenting after a separation can be, Fergie said on an appearance on The Talk that she and Duhamel "are just making it happen" (via AP News). "We've got Axl and we're just working parents," she added. "We forever have that project together. And we're doing the best we can" (via Refinery29).
Axl Duhamel is named after musician Axl Rose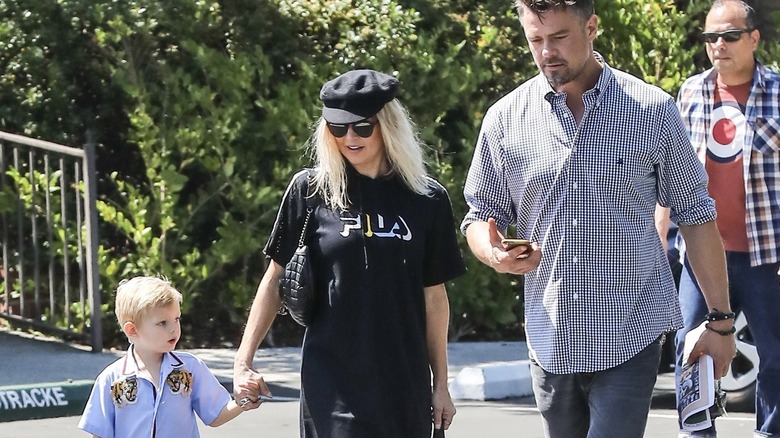 SPOT/BACKGRID
Axl Duhamel was named, as you may have guessed, after singer Axl Rose. In fact, Fergie explained why in an interview with People. "I had this dream and I was in the audience at this festival. It was outdoors and it was all grimy and nobody knew who I was," she said. "On stage singing was Jim Morrison and then came Bob Marley and then Axl Rose. I was in heaven in this dream and I'm dancing and just getting into the music." However, the dream couldn't last forever. "It was really beautiful and I woke Josh [Duhamel] up and I said, 'Honey, honey, honey, he kicked me. He finally kicked me.'" For Fergie, the rest was history. 
While not much is known about Axl, his parents have shared bits of his life with their social media followers. In 2019, for example, Duhamel shared a picture of Axl graduating from preschool and holding his diploma to his Instagram (via The Things). Axl would be in elementary school now, although the pandemic has likely made his school experience veer a bit from the traditional school experience. The Things further notes that Fergie and Duhamel split their time with Axl evenly, Axl adores Halloween, and he is always happy to spend time with his dad at sports events.
All signs indicate that the two are fully committed to making his life as great as possible.