Euphoria's Head Makeup Artist Announces Magical New Makeup Brand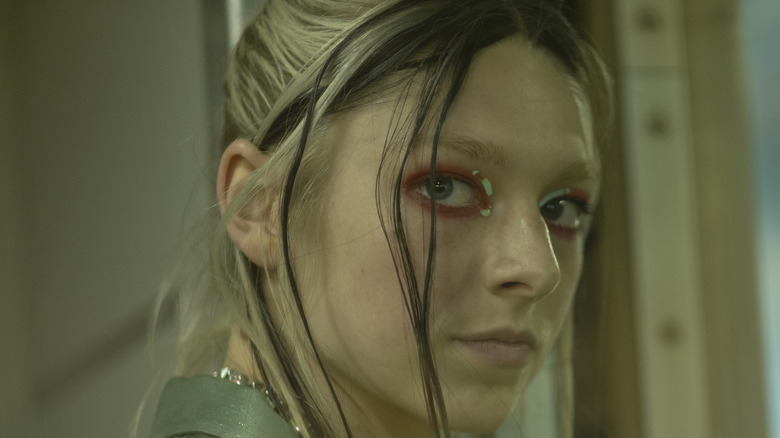 Eddy Chen/HBO
One of the best parts of tuning into every week's new episode of HBO hit series "Euphoria" is the makeup. Sure, there's the deeply complex characters and controversially raw storylines — but those glitter gem eyeshadow looks? Never miss. 
"Euphoria" is an important show today. It opens up important dialogues and offers an insight into the darkest corners of teenage life in an often polarizing way. More than anything, the show has evolved into a phenomenon that's taken over the internet. Scrolling through TikTok is almost entirely filled with endless fan theories and funny takes on each week's episode, like this roundup shared by Screen Rant. One of the most notable shifts that "Euphoria" has created is how it's taken over the makeup world. 
Makeup was once all about the status quo — smokey eyes, contouring, the usual suspects. In the era of "Euphoria" it has become so much more. It's become about expression, bold colors and strokes, drawing clouds on your face or sticking on some gems. TikTok is filled with recreations of looks send on the show, as shown by Refinery29. It's about thinking outside of the box, and the show's head makeup artist, Doniella Davy, is the mastermind behind it all. Well, the talented Davy has officially announced that it's time for her creativity to emerge from our tv screens and officially enter our wish lists with the launch of her very own makeup brand.
Doniella Davy launched her own makeup line, Half Magic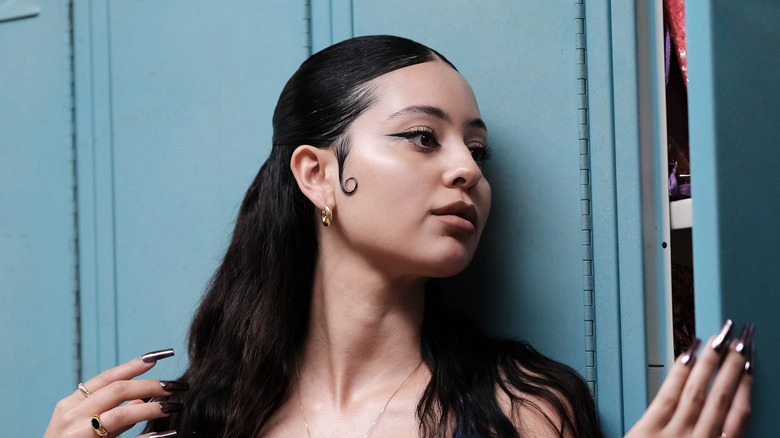 Eddy Chen/HBO
Three years after the release of "Euphoria," the impact the show has had is immeasurable, particularly on the makeup scene. Head makeup artist Doniella Davy's Instagram account has been a fan favorite to scroll through for breakdown of every episode's makeup creations. Davy has such a creative mind that translates so beautifully to every face she touches, and fans constantly find themselves recreating looks inspired by her creations, as shown by Screen Rant. Well, Davy is finally giving fans the tools they need to do so.
Davy took to Instagram to announce that she will finally be launching her very own makeup brand in collaboration with A24 with a name as magical as the looks she creates: Half Magic. Davy shared yet another stunning look on Instagram featuring some black and white swatches to announce the release with the caption, "I can't believe I'm finally able to share this, and that this is actually real!! For the past two years and while filming Season 2, I've been secretly working on creating the makeup line of my literal DREAMS. I couldn't be more completely over the moon thrilled out of my mind to introduce: H A L F M A G I C." 
Speaking to Allure, Davy explained her process. "I knew that if I was going to be involved with a brand, I'd want to be making stuff that doesn't already exist on the market," she said. General manager Michelle Liu, meanwhile, captured the brand by saying, "Half Magic grew out of the global beauty cultural phenomenon created by 'Euphoria' fans around the world."