Have Miguel And Nazanin Mandi Rekindled Their Relationship?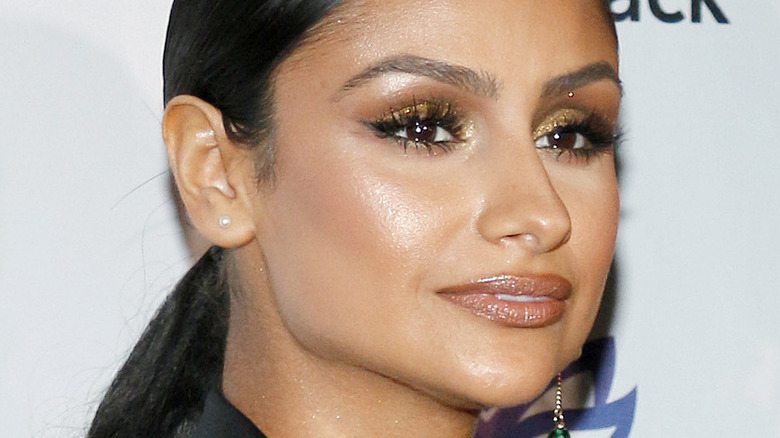 Tinseltown/Shutterstock
Musician Miguel and supermodel Nazanin Mandi began dating in 2004 after meeting on the set of Miguel's first music video. At the time, Mandi was interviewing the singer for a promotional-behind-the-scenes DVD, according to USA Today. "I asked him a question that wasn't on my Q&A, which was: 'All the ladies want to know, do you have a girlfriend?' And he smiled and said, 'No, but I'm looking for one,'" Mandi told Vogue in 2018. After that, the pair swapped numbers. "He called me the next day to ask me out on a date ... and ever since then, it's been one hell of a ride!"
It took the couple quite some time to take their relationship to the next level. As E! News reported, they announced their engagement in 2016, and officially tied the knot two years later in a ceremony just outside of Los Angeles. "It just felt right," Mandi told E! News about their wedding. "It was a long time coming and you know, when you're with somebody starting from 18, a lot of things happen."
Reflecting on all that's happened between them, she acknowledged the ups and downs. Mandi added, "There's a lot of growing pains and all through our twenties was the time to get our minds right, to really find ourselves and through that process, fortunately, we grew together and not apart. Now in our thirties, it just felt so right to finally make it official."
The couple has since broken up and gotten back together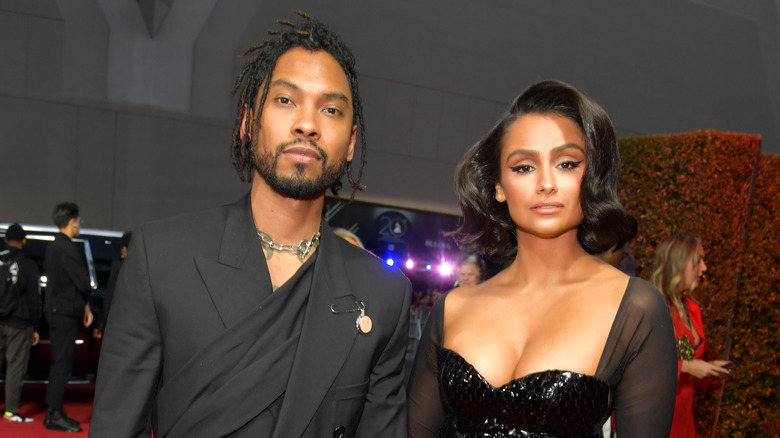 Lester Cohen/Getty Images
Unfortunately, their long-standing affection for one another seemed to have evaporated in September 2021, when People reported that Miguel and Nazanin Mandi officially called it quits. "After 17 years together, Miguel and Nazanin Mandi have decided to separate and have been for some time now," a rep for the pair told People. "The couple both wish each other well."
However, four months after confirming their separation, the two were seen getting cozy in photos posted to Mandi's Instagram feed and IG Stories in January 2022. As People reported, the pair was vacationing together at Amangiri in Canyon Point, Utah. On February 15, both Miguel and Mandi revealed that they had, in fact, gotten back together since announcing their split in September.
"Love heals. Proud of us," Miguel captioned a series of photos featuring the couple looking happier than ever on Instagram. "... heal the root so the tree is stable. I'm so proud of us," Mandi posted alongside similar photos on her Instagram page. Given the plethora of comments they received on their posts, it seems as though they aren't the ones who are happy that they've found their way back to one another.