How Prince Harry Might Miss Out On Part Of Charles' Coronation Ceremony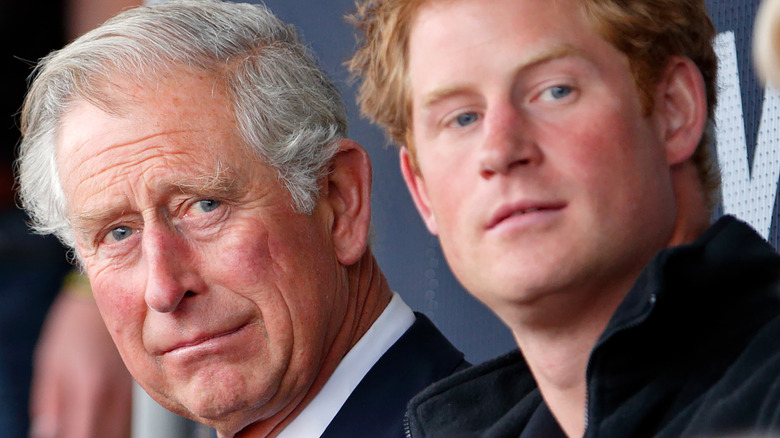 Max Mumby/indigo/Getty Images
Prince Charles reportedly has some big plans in place for when he becomes king. The Prince of Wales is currently the first in line to the throne, and will take over as monarch following the death of his mother, Queen Elizabeth II, 95. According to The Express, Charles has been planning to thin out the monarchy, revealing a plan for a slimmed-down look that will see less working members of the firm, and save money as it will reduce the number of people being paid by taxpayers money in the UK. "This is really the Royal Family of the future isn't it, that's what we've got, this is it," royal expert Robert Jobson said. "They're doing a lot more together now, we see that with the Queen being supported as she was in Scotland by Charles and Camilla. They really are kind of reaffirming their numbers, aren't they," he added.
The slimmed-down monarchy is expected to be reduced to around seven members, which will likely include Charles himself, his wife Camilla Parker Bowles, second in line to the throne Prince William and his wife Kate Middleton, Charles' brother Prince Edward and his wife Sophie, Countess of Wessex, as well as Charles' sister Princess Anne. Of course, Prince Harry and Meghan Markle would have also been included in the lineup had they not opted to exit the royal family in early 2020.
Now, it seems that Charles could unveil his new-look monarchy on the day of his coronation.
Princes Charles might exclude many members of the royal family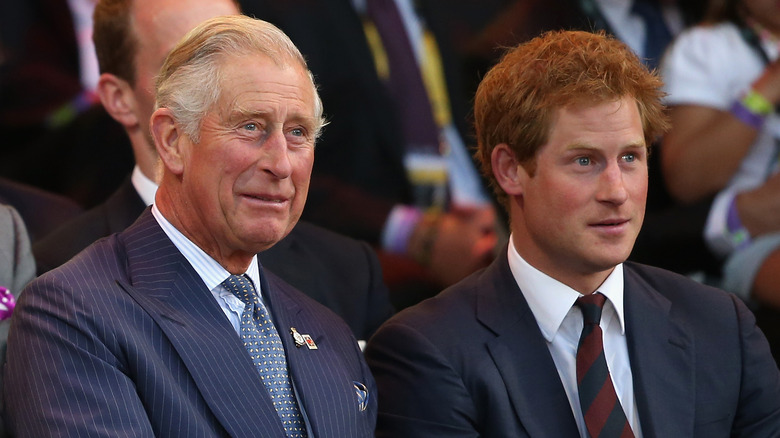 Chris Jackson/Getty Images
Prince Charles may already have big plans for his coronation day. The heir to the throne is reportedly planning a "far cheaper" celebration than his mother Queen Elizabeth had back in 1953 (via The Daily Mail). Sources tell the outlet that the coronation will be "shorter, sooner, smaller, less expensive and more representative of different community groups and faiths," than Elizabeth's was in order to "reflect modern-day Britain."
The celebration will also differ because Charles could choose his coronation day to reveal his new slimmed-down monarchy. Although it's customary for the monarch to be surrounded by family and those close to the royals on the balcony of Buckingham Palace on the special day, Charles could break with tradition and have a select few by his side. Shockingly, the group may not consist of his youngest son Prince Harry and his wife Meghan Markle. "It will be a slimmed-down Monarchy on display throughout," a source told The Mirror of Charles' coronation. "I wouldn't be surprised to see just Charles and Camilla, Kate and William, and their children on the Buckingham Palace balcony afterward."
It seems only time will tell how Charles decides to handle his coronation, and if Harry and Meghan will be involved in the historic day.