How Princess Anne's Bodyguard Got Shot In The '70s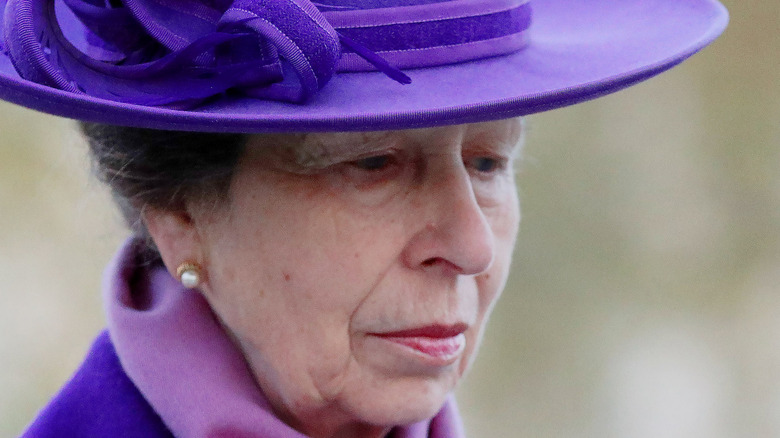 Pool/Getty Images
How much protection the royals need has seen hot debate lately. Prince Harry was recently denied a request for more security for his family when they're in the United Kingdom. Non-working royals, like Prince Edward, Princess Eugene, and Princess Beatrice, don't have protection except for during official events or Royal events, Daily Mail explains. But it's been proven on more than one occasion that bodyguards for royals are needed. Just look at what happened to Princess Anne in the '70s.
The only daughter of Queen Elizabeth II, Anne has lived a quiet life — for the most part. Where her siblings found places in the spotlight, either because of their birth or because they sought it, Anne has been seen as the most down-to-earth royal. In Season 3 of The Crown, Prince Philip begs Anne for her help with the family's public image by doing an interview with a journalist. But even then, Anne finds an alternative royal — Philip's mother, Princess Alice — to take her place.
Just because she was down to earth, though, doesn't mean Anne didn't attract attention. She was an Olympic athlete, after all. According to Town and Country, Anne was actually the first British royal to compete in the games. But otherwise, it was Anne's brothers, Prince Charles and Prince Andrew, that have gotten the most attention over the years.
Here's how Princess Anne's bodyguard stopped a kidnapping plot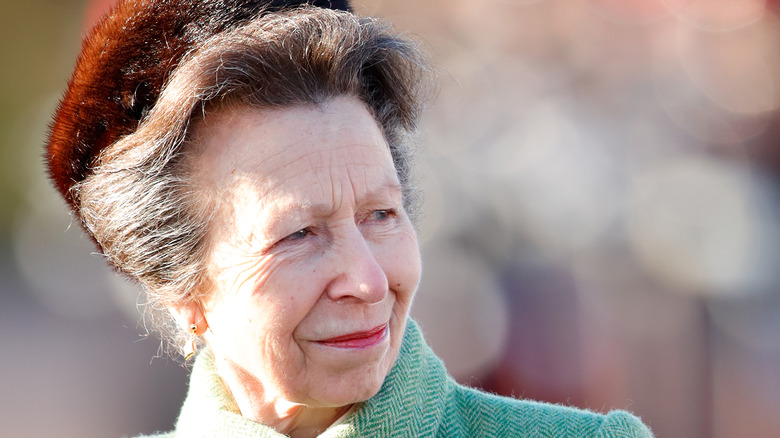 Max Mumby/indigo/Getty Images
As under the radar as Princess Anne might fly, it didn't stop Ian Ball from trying to kidnap her. In 1974, Princess Anne was being driven back to Buckingham Palace with her husband at the time, Captain Mark Phillips, when a car blocked theirs, Tatler reports.
It was Ball. He then made attempts to get into the princess' car and to get her out. The plan was to ransom Princess Anne for $2 million. "Not bloody likely," was what Anne is said to have told her would-be kidnapper, according to Tatler.
During the attempt, the princess's security officer, Jim Beaton, was shot before he could fire his own weapon, which jammed. Beaton had put himself in between Ball and the princess, using his arm to block bullets aimed at the royal. Beaton was shot three times. "I had nothing ... There was no back-up vehicle," Beaton explained after the incident. "The training was non-existent; but then again, [we thought] nothing was going to happen. They are highly specialized now, highly trained," according to Tatler.
But that plan was thwarted when Ronnie Russel, a boxer, walking by the scene, punched Ball in the head. Russell and Beaton both received the George Cross, the highest civilian honor for gallantry, for their actions during the kidnapping attempt. Ball is reported by the Daily Mail to have said that he hoped Anne's security improved because of what happened.