Serena And Venus Williams' Confession About Their Lives In The Spotlight Will Stun You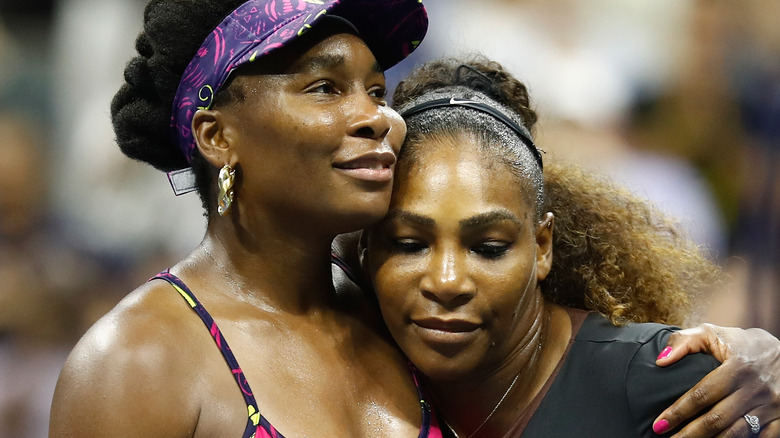 Julian Finney/Getty Images
Venus and Serena Williams are two of the most famous and successful tennis stars in the history of the sport. Per IMDb, the biopic "King Richard" put their meteoric rise on display when it dropped in November 2021. The film followed both athletes on their journey to becoming the superstars they are today, and highlighted the pivotal role that their father, Richard Williams, played as their coach. "King Richard" proved to be a big hit with audiences, and even racked up Oscar nominations for Best Actor In a Leading Role (Will Smith), Best Supporting Actress (Aunjanue Ellis), Best Original Screenplay, Best Original Song, and Best Picture, per The Guardian.
Since "King Richard" was based on their lives, the Williams sisters were positioned to be the film's biggest and most important critics. Smith was particularly eager for the tennis stars to give their blessing, telling host Jimmy Fallon on an episode of "The Tonight Show" that "they were going to withhold whether or not they put their names on the film until they saw it." When Venus and Serena did finally sit down to watch the movie, Smith was on tenterhooks the whole time. Thankfully, the celebrated athletes "loved" the movie and "cried all the way through," as Smith revealed on "The Tonight Show." Though the Williams sisters have been famous their entire lives, seeing their life story unfold onscreen was deeply moving for both of them. But while they may have grown accustomed to the glare of the spotlight, fame hasn't come easy.
Venus and Serena Williams have always been working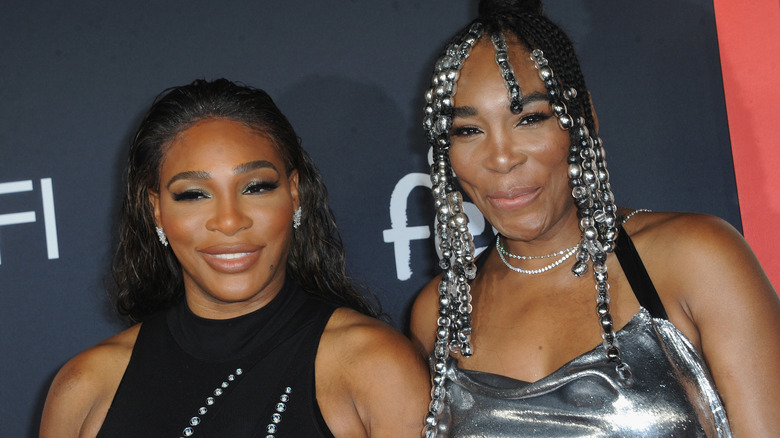 Albert L. Ortega/Getty Images
During a February 2022 interview with Harper's Bazaar, Venus and Serena Williams reflected on their careers and what it means to be a global superstar. Buzz has swirled around Serena in particular about what she'll do next, as the tennis legend is poised to retire. When questioned about the kind of legacy she wishes to leave behind, Serena admitted, "That's something I don't think about nor do I want. I don't want to think about what I'm leaving. I just think about who I am every single day behind closed doors and behind cameras. And that's what I focus on." Venus added, "I'm so inspired by other changemakers too. I absolutely love design. I love mentoring. I love passing on what I know." 
The star athletes have dedicated their off-court time to paying it forward, including working towards ending gender disparity in tennis prizes. When it comes to their lives after tennis, Venus joked they may "become body builders," since anything is possible. But both women are looking forward to a life away from the spotlight. "From such a young age, all we've done is work. So, I think for Serena and I to explore that freedom is surreal. We've never been free," Venus said.  The Williams sisters have fought hard for their place in the industry, particularly as Black women. Evidently, the next step for these two immensely talented ladies will honor what they've built by finally giving them the opportunity to step back.