Matthew McConaughey Shares His Thoughts About Returning For Magic Mike 3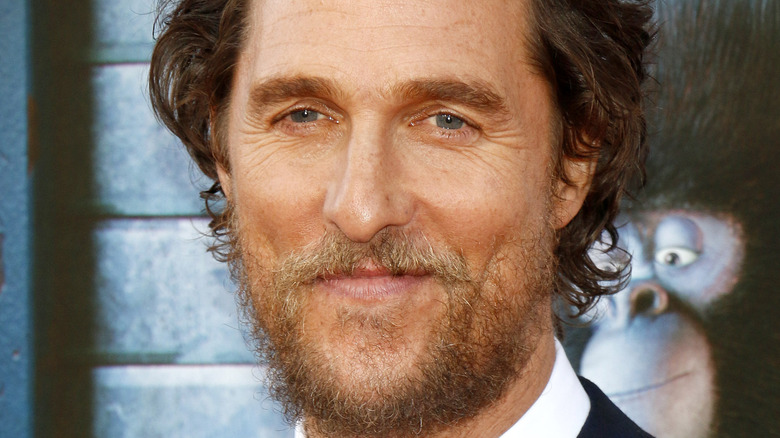 Tinseltown/Shutterstock
Channing Tatum is giving the world more "Magic Mike." The actor officially announced that there would be a third film in the franchise, which is set to be titled "Magic Mike's Last Dance," back in November 2021 (via Us Weekly). Tatum's steamy stripper films have become a favorite among fans for their mixture of comedy, drama, and handsome actors. The movie will stream on HBO Max when it's released, but for now details are scarce, including the cast.
However, fans have spoken out about wanting to see actor Matthew McConaughey return to reprise the role of his character, Dallas, who was last seen in the first film.
Earlier this month, Tatum spoke to Entertainment Tonight, and revealed that he was unsure whether or not McConaughey would want to reprise his role. "I didn't know if Matthew would want to do it, he loves what he did in the first movie so much. He was like, 'I don't want to touch it,'" Tatum stated. "I mean, I'm not saying anything about mine or anyone else's performances. He was the star, he was the movie, it was special. I can't tell you how many times I had to watch the movie because of different edits Steven [Soderbergh] would do, and I would just fast forward to when he blew the fire, and I'm like, 'Yeah, he's a swan song.'"
Now, McConaughey is speaking out on the possibility of returning to the "Magic Mike" franchise.
Matthew McConaughey is interested in returning for Magic Mike 3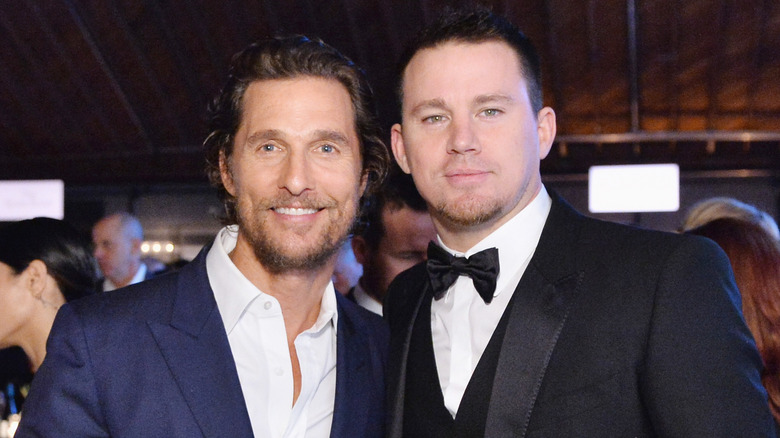 Stefanie Keenan/Getty Images
This week, Matthew McConaughey delighted fans when he spoke out about the possibility of reprising his role as strip club owner Dallas for "Magic Mike 3." The actor told Variety that he's interested in a return to the franchise, and encouraged Channing Tatum to get in contact with him so that they could talk about it. "Channing Tatum, call me, bro! I haven't heard from ya!" McConaughey said. Of course, McConaughey isn't making any promises to fans. "I don't know," he said of reprising the role. "I'd have to read [the script] first. It was a helluva lot of fun doing the first one."
Fans would likely wonder if actor Alex Pettyfer would also return for the third film after being written out of the sequel. However, that's not likely to happen, as the actor has revealed in the past that he wasn't asked to return to the franchise due to issues that occured between him and Tatum. "Channing Tatum does not like me, and for many reasons — many being my own fault," Pettyfer said back in 2015 (via CinemaBlend).
For now, it seems that fans will just have to wait to find out about casting and other details surrounding "Magic Mike 3," but McConaughey's return would be huge for the franchise, as fans greatly missed his character in the second film.