How Naya Rivera Really Felt About Ariana Grande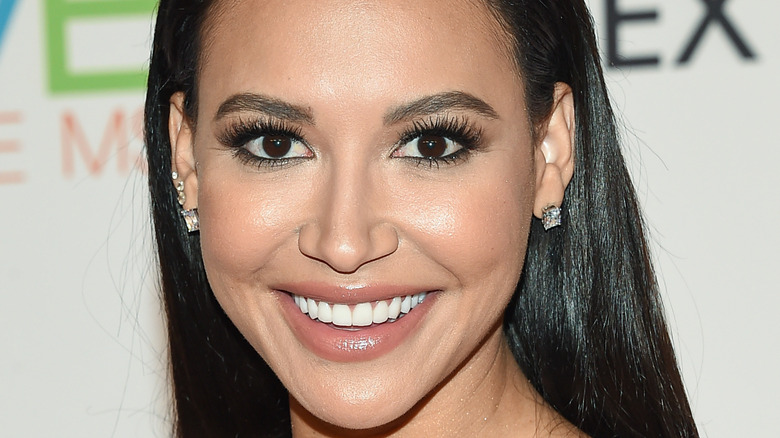 DFree/Shutterstock
If you've ever heard the song "I Don't F*** With You" by Big Sean, then you probably know, or at least suspect, that the song was written about his ex, actress Naya Rivera (via People).
The rapper and the late "Glee" star shared a tumultuous relationship (per Hollywood Life). The pair first began dating in April 2013, and were engaged by October 2013. Sadly, the pair split in April 2014, just three months prior to their wedding date. After Rivera tragically and unexpectedly passed away in 2020, Big Sean expressed regrets about the song. "She knew about it, and she liked it," the rapper shared. "We had a breakup that was very public, and we were young and we forgave each other and moved on from that. If I would have known something this tragic would have happened, I would have never made the song" (via Vulture).
At the time, the situation with Rivera and Big Sean was even more complicated, as the rapper started dating singer Ariana Grande soon after he split from Rivera.
That Naya Rivera-Big Sean-Ariana Grande love triangle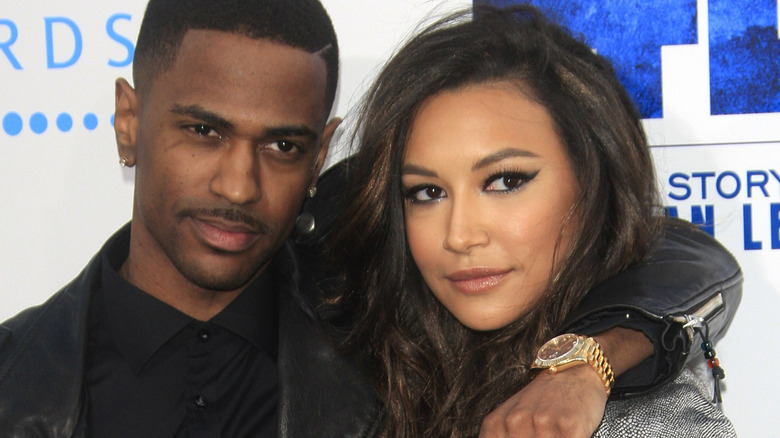 Joe Seer/Shutterstock
Just as Naya Rivera was moving on with Ryan Dorsey, so too did Big Sean with pop star Ariana Grande. In fact, Big Sean was seemingly still dating Rivera when he started up with Grande (via HuffPost). So, one would expect that Rivera would (perhaps understandably) dislike Grande. However, per Rivera's memoir, this didn't appear to be the case.
In her book, Rivera nods to Grande and Big Sean's relationship by mentioning a "Schmariana Schmande." One of the hosts of "Celebrity Memoir Book Club" took to TikTok to discuss the supposed love triangle. "She definitely doesn't seem mad at Schmariana — if anything she feels bad — because Big Sean's whole thing is getting as much press as possible, and he's going to be with whatever girl is getting him the most attention, and he's going to steal the spotlight."
As Rivera wrote, "Flash forward to him [Big Sean] on the Grammy's red carpet with Schmariana. It was her first time being nominated, and now when she looks back at the pictures of that night, he's going to be in all of them." The TikTok video concludes, "It seems like less of a love triangle and more that they both dated a jerk and that sucks."