Dionne Warwick Says She's Prepared To Do This For Taylor Swift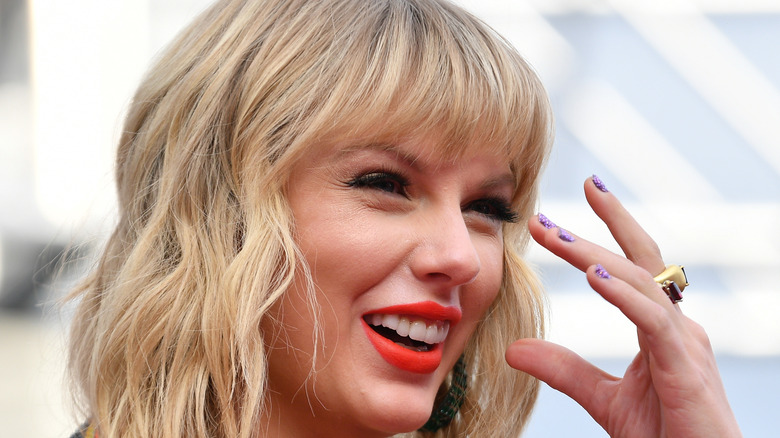 Dia Dipasupil/Getty Images
With the release of "All Too Well (10 Minute Version)" and the accompanying 15-minute-long short film featuring actors Dylan O'Brien and Sadie Sink, Taylor Swift inadvertently reignited a long buried controversy...about a scarf. As Insider explains, the song's lyrics reference Swift's ex keeping a scarf that belonged to her because, on some level, she reckons he still cares about her. The ex-boyfriend in question is widely believed to be actor Jake Gyllenhaal, whom Swift dated briefly in 2010 ("All Too Well" was written in 2011 and released in 2012).
Although it seems fairly innocuous, since the singer-songwriter is well-known for leaving clues about her personal life in songs for fans to pore over, they've done exactly that with the re-release of "All Too Well." Swift is even selling a version of the scarf on her official site. Meanwhile, everybody from The Cut to the ladies of "The View" is debating where Swift's scarf is and, more importantly, why Gyllenhaal won't just give it back. The actor, for his part, couldn't care less about the ensuing drama, as an insider told E! News. 
Luckily for Swift, legendary singer Dionne Warwick is on the case and she isn't giving up without a fight. 
Dionne Warwick wants to reunite Taylor Swift with her scarf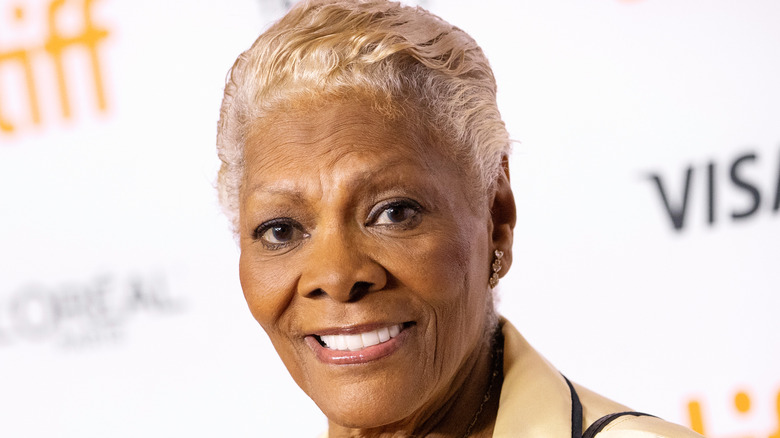 Emma Mcintyre/Getty Images
Dionne Warwick is adamant Taylor Swift should get her beloved scarf back. During a recent appearance on "The Drew Barrymore Show," the iconic singer discussed her hilarious tweets about the ongoing scarf saga. Warwick is a must-follow on the social media platform, quipping to People, "I have kind of changed the tone of this thing called Twitter" and letting them know former CEO, Jack Dorsey, was so impressed with her output he wanted to give her a job. 
Upon hearing about Jake Gyllenhaal allegedly keeping his ex-girlfriend's scarf all these years, Warwick wrote, "If that young man has Taylor's scarf he should return it. It does not belong to you. Box it up and I will pay the cost of postage, Jake." Barrymore wanted to know whether it was a serious offer, leading the legendary songstress to confirm, "Yeah it is. I offered to pay the postage to get that girl her scarf back." 
As far as Warwick is concerned, Gyllenhaal has no use for the scarf and since it doesn't belong to him, she reckons the actor should return it immediately. 
Does Maggie Gyllenhaal have Taylor Swift's scarf?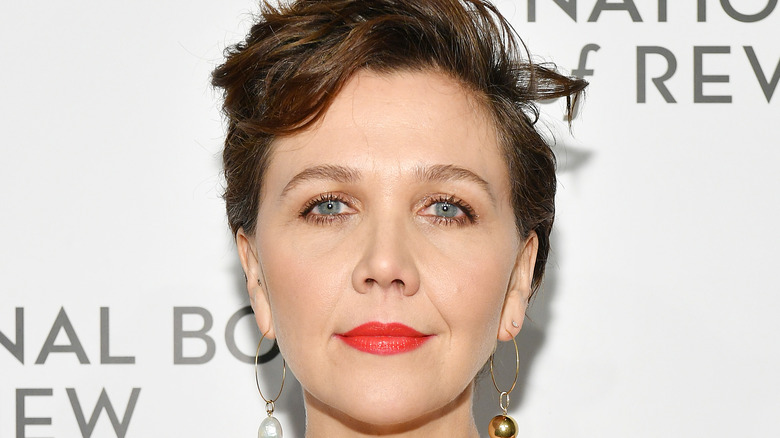 Dia Dipasupil/Getty Images
On fan favorite song, "All Too Well," Taylor Swift memorably sings, "And I, left my scarf there at your sister's house / And you've still got it in your drawer even now." The new, 10-minute version of the track has since broken a 50-year-old record for being the longest-ever song to hit No. 1. The pop star and then-boyfriend Jake Gyllenhaal were spotted grabbing coffee at a local Brooklyn spot while they were dating in 2010, which just so happened to be in close proximity to Maggie Gyllenhaal's home, Jake's sister and fellow actor (via People). 
It stands to reason, then, that the scarf might be in her possession, though Maggie has always feigned ignorance on the subject. Per People, when Andy Cohen put her on the spot about it during a 2017 appearance on "Watch What Happens Live," Maggie admitted, "I am in the dark about the scarf. It's totally possible. I don't know. I have been asked this before." With any luck, Dionne Warwick's dogged insistence will finally lead the scarf to be returned to its rightful owner.