Does The Judge Steve Harvey Show Dispute Real Legal Cases?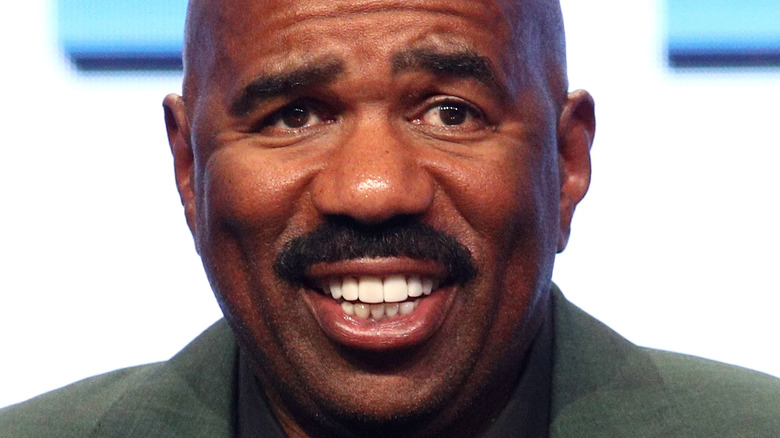 Frederick M. Brown/Getty Images
With "Judge Steve Harvey," the titular TV personality and former stand-up comedian is diversifying his slate further, following years of hosting "Family Feud" and a number of other hit shows. Although Harvey might seem an unlikely choice to take over the mantle that, until quite recently, was undisputedly held by the legendary Judge Judy Sheindlin, it's actually been a lifelong dream for him. 
During a Television Critics Association virtual press tour, via TV Line, Harvey admitted, "I came up with this idea 12 years ago and I just never told anybody." Harvey always harbored a desire to make it happen someday and when he was pitched yet another sitcom, after "The Steve Harvey Show" wrapped in 2002, Harvey took the opportunity to finally make his plea. 
"I told them, I wanted it to be funny. I wanted to be insightful," he recalled. "I wanted it to not be about the verdict, but about the story — and the next day, they greenlit it." "Judge Steve Harvey" gives Harvey, who notably doesn't have a legal degree, the opportunity to mediate the kind of small-time suits that were Sheindlin's bread and butter for decades, albeit with his own inimitable wit. But are these cases, as we were always told on "Judge Judy," real or just for fun?
Judge Steve Harvey is presiding over actual disagreements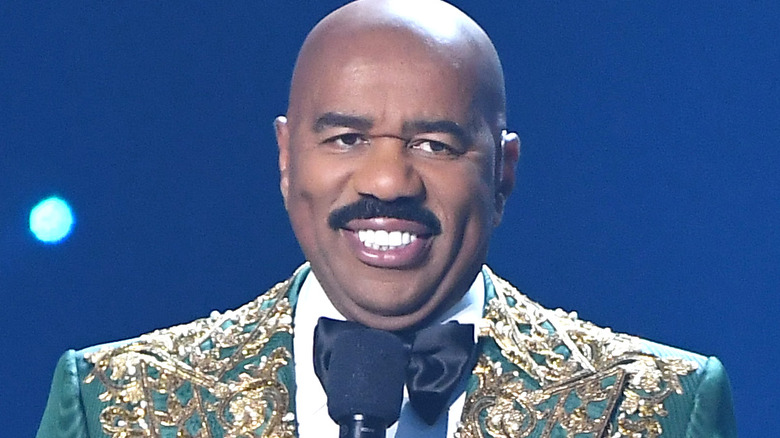 Paras Griffin/Getty Images
Judge Steve Harvey may not be a real judge, but that doesn't mean the cases he tries are fake, too. As the former comedian told TV Insider, "We had two sisters suing one another for $6,000, which is substantial. I found out the truth of why they were there, and it wasn't just about money." Likewise, "There was a son who sued his mother. As he was standing there, you could see the people in the gallery turning on him." 
Participants are paid to appear, though, per a casting website, which lists a $1,000 fee for the use of each litigant's likeness. Anything rewarded as a result of Harvey's ruling, meanwhile, is paid for by production, while "no case is too big or too small." Harvey's decisions are likely legally binding, similar to "Judge Judy," which required litigants to sign documentation agreeing to be bound by whatever she decided (via Attorney Docs).
On what makes him ideally suited to be a TV judge, Harvey told TV Insider, "I'm going to dig up the story behind why people came to court versus what they're in court for. I lean on decades of experience dealing with all types of situations and people, and I rely on my street savvy, common sense and humor to get it done." 
As TB News Watch points out, these aren't tough legal cases, but "simple arguments that require a cool head and some common sense to solve."