Kody Brown Gets Candid About The Challenges Of Polygamy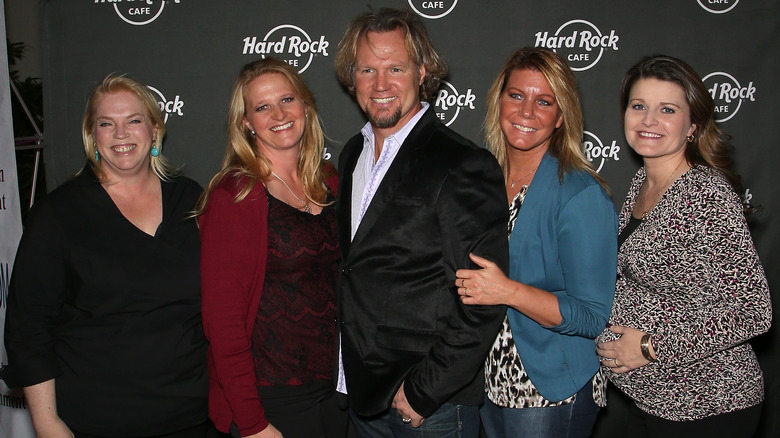 Gabe Ginsberg/Getty Images
Fans have been following Kody Brown and his multiple partners on "Sister Wives" since 2010 (via IMDb). The TLC super-hit is 16 seasons strong, and for good reason — viewers can't get enough of this kooky clan, even if Kody himself is frequently the target of fierce online criticism from fans. According to Screen Rant, Kody first discovered the concept of polygamy as a teenager, when his own father opted to marry a second woman. This is despite the fact the family were LDS Mormons, who no longer practiced polygamy. 
However, when Kody met first wife Meri Brown, who was part of a Fundamental Mormon church that did practice polygamy, he realized the religious principle might suit him perfectly. Kody proposed to Meri just a couple months after they met and, soon after the two tied the knot, he began searching for his second wife. Janelle Brown, Meri's sister-in-law, entered their marriage in 1993, followed by Christine Brown in 1994 and finally Robyn Brown, whom Kody married in 2010. Cracks have shown over the years, though. 
And, in November 2021, Christine announced her split from Kody after 25 years, per People. The couple had been having problems on the show for a while, but Kody was reportedly devastated by the split, admitting in his own statement at the time, "Christine's decision to leave comes with a great deal of sadness." Does the proud patriarch still believe in the principles of polygamy, or have these tough times made Kody question his choices?
Kody Brown frequently questions his path in life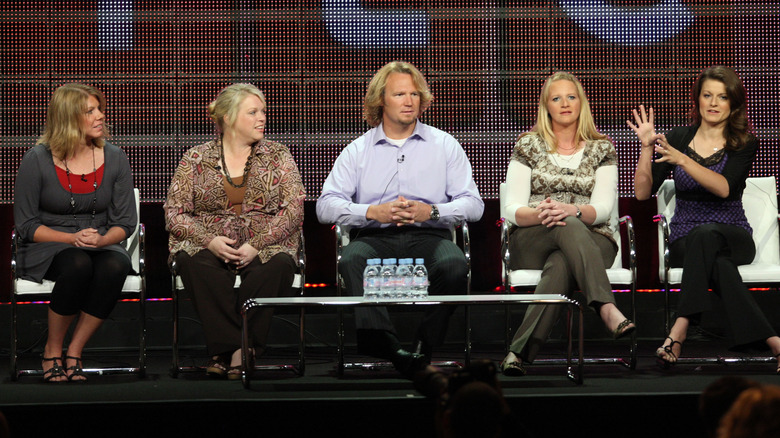 Frederick M. Brown/Getty Images
According to People, during the upcoming "Sister Wives" reunion special, Kody Brown admits that he sometimes finds life with multiple women difficult. Acknowledging that former wife Christine Brown was really struggling behind the scenes, despite continuing to preach the virtues of polygamy in public, Kody described himself as "angry as hell." Kody reasoned Christine was "living two lives," which drove the reality star to the brink of his own faith after dealing with her shocking defection.
During a one-on-one chat with host Sukanya Krishnan, Kody admitted, "When you really start getting honest, you start looking up to the heavens and going, 'Geez, Father. You inspired me to do this. Why is it such a mess now?'" In fact, he revealed, "It really has set me on my heels and had me questioning the lifestyle itself. It's a challenge." When pressed about whether he's been questioning his path in life more often lately, Kody responded, "Oh, hell yes — yes. I question it all the time."
Each of Kody's wives then gets the opportunity to give her own perspective on whether plural marriage continues to make sense for them. Christine, unsurprisingly, admits she no longer believes in polygamy, while Janelle Brown confirms she still does — though there was "some soul searching" over the pandemic. Meri Brown feels likewise. Robyn Brown, meanwhile, the only one who still has a functioning romantic relationship with Kody, is concerned he might just leave them all one day.