This Metric Really Puts The Insane Workload On General Hospital Into Perspective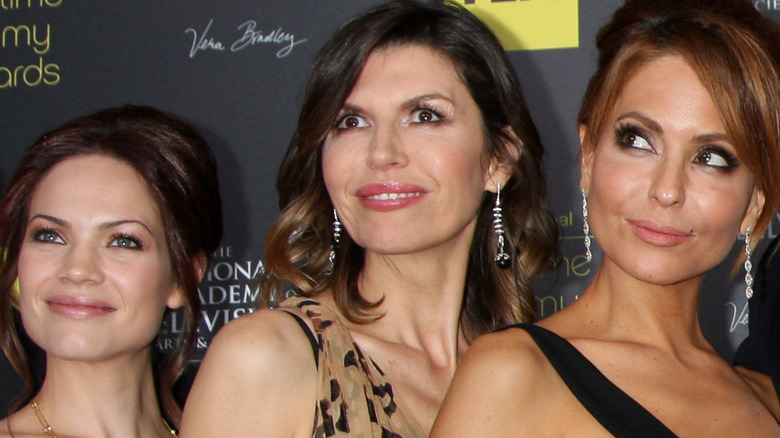 Kathy Hutchins/Shutterstock
Soap operas are not like primetime television shows that produce on average about 20-something episodes per season and only air new episodes for six months at max. With the advent of streaming, some shows only come with episodes that number in the teens and are released all at once for a good binge watch.
Daytime dramas are on five days a week, 52 weeks a year with few exceptions. During Olympic games on NBC, "Days of Our Lives" is often pre-empted for two weeks and during the start of the coronavirus pandemic, soaps were forced to shut down production and air reruns for the first time in the genre's history, per The Wrap.
But when a soap is running the way it should, the workload is something actors who have never worked in daytime have never seen before. On "General Hospital," the actors' workload never seems to stop, especially if they are in a front burner story or play a character that manages to be inserted into every plot, like Laura Wright's Carly. How much do "GH" actors really have to do in one days' work on this ABC soap?
General Hospital performers better be good at memorization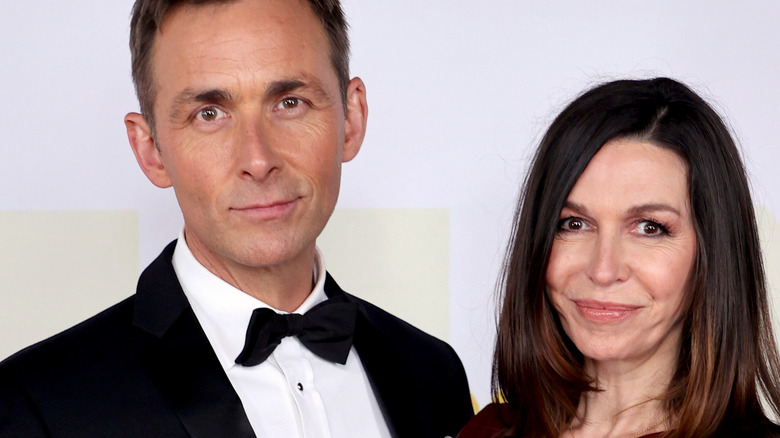 Kevin Winter/Getty Images
The 2012 Daytime Emmys may have been a decade ago, but some aspects of producing a daytime drama never changes. While our favorite "General Hospital" actors now have to wear masks on set until the cameras begin rolling despite all being vaccinated against COVID-19 per ABC/Disney's mandate, the number of scenes and the amount of dialogue the show tapes in one day is still staggering compared to primetime stats.
While on the red carpet at The Daytime Emmys, CNN's "Showbiz Tonight" correspondent Nischelle Turner put it all in perspective after a brief chat with "GH" Executive Producer Frank Valentini.
"The General Hospital production schedule is demanding," he explained. "In today's budget-conscious climate, the cast and crew of 300 shoot about 80 pages of dialogue a day. Compare that to some primetime dramas that shoot about 10. There is little time for retakes so the cast shows up ready to roll."
So, the next time you watch a scene between Sonny Corinthos (Maurice Benard) and Nina Reeves (Cynthia Watros) or Anna Devane (Finola Hughes) and Valentin Cassadine (James Patrick Stuart), just think of all the prep work that went into bringing you those 2-3 minutes of time on your screen.